Portrait Photography Fundamentals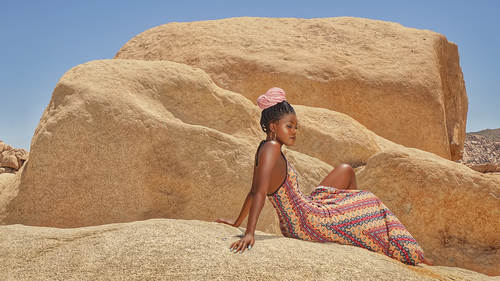 Portrait Photography Fundamentals
Lesson Info
Shoot: Talk with Your Hands Pose
I love this, I started doing this, invented this and it really really works, talk with your hands. Because a lot of times, like I said they're laughing hysterically you sort of get it, and you sort of not. But when you tell them talk with your hands, (accentuated laughing) you get this type of stuff. 'Cause you never know what they're going to do. And then once they start going wild, you get a whole different range of emotions, right? And so what action does is that it creates emotion. And so if you feel you're getting into a session and I'm like I am not getting anything out of these people, make them do something. And these are little group things that I can do for action is like one simple thing is just talk with your hands. And I've done it with the bridesmaids too, and it works a lot. So, ready to try it? So, how about we get, let's get the guys up again, because it works better with the guys. So, get the same guys up, right? And we're going to have you kind of just standing there...
. Why don't you guys do the accordion next to each other, let's try that. Pair up, you ahh, okay good. Oh well, just stand right there. Okay get it close right there. Now, I just want you to kind of talk to each other, but talk with-- wait let me get ready. Okay, now just start, not don't really look at me but everybody just start talking with your hands. Be animated. There you go. (shutter clicking) Point at each other. Yeah, there you go. (laughing and shutter clicking) Alright, great, okay doesn't that look great? (laughing) That's looks awe, thanks you guys. That looks great, right? But, you know when you got a bridal party, they're going to really think that happened in real life. They're not going to realize later that you actually made them do it. That's part of your job, okay. You've got to do it and action creates emotion, and that's the key.
Class Description
Want to be able to go into any situation with your camera and have the confidence to know you'll get the shot? Award-Winning photographer Scott Robert Lim goes in-depth on the four foundational elements you must conquer if you want to develop your creativity and style.
Scott will give you the guidelines you need to master:
Lighting
Posing
Composition
Post-Processing
Once you master these fundamentals of portraits, you free up your mind to get creative and ultimately get the shot.