T-Shirt Quilting: Warm Up With Your Life Story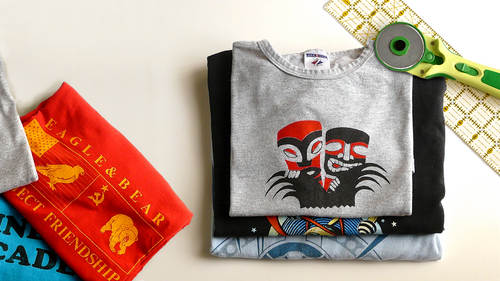 T-Shirt Quilting: Warm Up With Your Life Story
Class Description
Are the t-shirts you saved for their sentimental value starting to pile up? Making them into a t-shirt quilt is an incredible way to preserve memories of the marathons you've run, family reunions you've attended, theater productions you've appeared in and more. Join Diane Gilleland and learn about the coziest way to share your life story.
This course will cover everything you need to know to create a t-shirt quilt from start to finish. You'll learn three methods of simple quilting: tie quilting by hand, machine ties, and simple straight line quilting. You'll learn two methods of finishing the quilt: a sewn edge and a binding. You'll explore the tools professional quilters use, but also learn how to incorporate the sewing materials you already have into your quilting. You'll make accurate cuts using a ruler and a rotary cutter and construct a simple patchwork. You'll also learn best practices for sewing straight seams and working with knits.
No matter how many t-shirts you have saved up or how much sewing experience you have you'll leave this course with the skills you need to create a lifelong keepsake.