How to Design a Compelling Custom Thumbnail
Amy Schmittauer Landino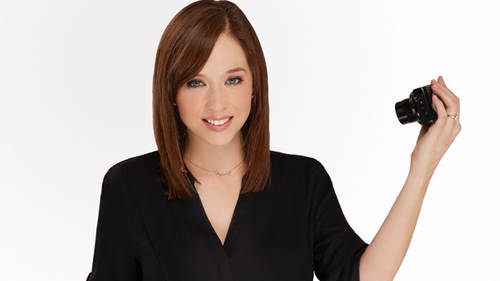 How to Design a Compelling Custom Thumbnail
Amy Schmittauer Landino
Lesson Info
17. How to Design a Compelling Custom Thumbnail
Lesson Info
How to Design a Compelling Custom Thumbnail
This is extremely important. For you to go to all this work, to make a video, do keyword research, put it in there, try to categorize it, and then you're dealing with SEO and you just think that the thumbnail image is no big deal, 'cause it's not the video, right? The video's great! The thumbnail image is ah whatever. That's fine. No. This is a huge part of that decision-making process, remember? So, once we get to this point, it's not about SEO anymore. It's about S-H-O. Searching Human Optimization. We have to get them to decide, based on where you showed up in their life, whether it was a recommended video, or top of search. Maybe you weren't number one, maybe you were number three. Maybe you were down the page a little bit. If your thumbnail caught their attention, and made it feel relatable to your perfect viewer that found you on the front page of search, that pulls you in. Does that make sense? This is human optimization. You need the SEO for the computers, and for the human tha...
t's searching with text. But this is going to be the emotional pull. Make sense? Okay, so let's talk about that, and I want to show you how I would design a thumbnail. Does that sound good? Cool. So, we're over here on PicMonkey on my computer. And I decided to use PicMonkey because I like this one as a free and very simple option. This is a photo of me and Kurt that we'll be working on, obviously, 'cause that's the photo we took earlier. And, a couple of things I want you to note here. How we're sitting, and how the photo was taken. This thumbnail doesn't need a lot of work. It's gonna be sort of preference to you. But what I like to do in my thumbnails is add a little bit more text, because like I said, this is the human conversion. They're gonna see this, and then their gonna make a decision of whether they're going to watch it or not. You can put words here that feel more human in terms of getting them to watch, rather than be that analytical thing as to why they were searching it. So, what was the title of our video? Kurt, can you grab a mic? And share that. Let's just refresh on that. Three steps ... Three steps. to being more of an inspiration to your kids. Three steps to being more of an inspiration to your kids. Well, three steps to being an inspiration to your kids. Being an inspiring dad. Being an inspiring dad. Right? Right. So, if "inspiring dad" is our keyword, so that's in our title, it's in our description, it's in our tags, so just envision that. We've already said it three times, and we've certainly said it in the title, which the one big thing. Do we have to say it again? We could. But, what's another way of saying that, that would be kind of like maybe a little bit different, a little bit more hip, or it could be a different part of this equation. It could be however many steps there are. I think we could say something here on the thumbnail, if we're gonna add text here, and we'll probably put in this area. "Three Steps to be the Cool Dad," right? I like that. - [Amy] Or, "To Be the Cool Dad!" Try to have as few words as possible because if you think about this. Lemme show you something. Let's, how small can we make this? Okay. Envision reading this, okay, 'cause a lot a times this is how people are seeing the thumbnail on their phone. So, if you fill this up with copy, we're in trouble. The nice thing about it is, what happens when we shrink it this small. So far, so good. We've got two humans in play. That's relatable. Great! What else are we doing to make you want to watch this? We're gonna add a couple of words, 'cause there's nothing else really visually going on in this video. Does that make sense? If there were something like the lettering example, maybe we would wanna leverage your face, and you smiling like, look at this great job that I did, and so you could kinda be a collage, right? You do half of it of you, and the other half you could do a closeup of the actual lettering complete. Unless, aesthetically you just wanted to do the lettering, but I personally think having a person in the thumbnail really does help with that relatability very quickly, and it also help you take up some real estate here. Which is why we see big pictures of faces on thumbnails a lot on YouTube. Does that make sense? So, what we're probably gonna do here is just add a little bit of text. Lemme make it a little bit bigger again, so we can see it. And what I like about PicMonkey is it's very, very simple. I use, I go back and forth between PicMonkey and Canva, it just depends upon how many things are going into it. I end up in PicMonkey a lot more lately. But we're just gonna go over to our text, and I have my font loaded up here. And we're just gonna type. So what did we decide on? "Be the Cool Dad?" "Be the Cool Dad." "Be the Cool Dad." Exclamation point. So let me brighten that up, obviously, white on black, here. Black shirts, we both got the "black shirt memo" here. And we will just increase this. Now I want it to be on one line 'cause I think we can fit that. "Be the Cool Dad!" We have a lot a space to work with. Sometimes it gonna change for you, you may not have as much space to work with. This is also why I like to be off center when I'm filming, or at least when I take that thumbnail photo, right? Because, let's say this was just Kurt's video. All of this space here you have room to work with. So let's say an emotional emoji, was that meta? I think I just said the same thing twice. You put an emoji here, right, and that might drive some conversation and make somebody feel something about the video. You could put more text over here. Give yourself a little bit more room to work in that photo, but also make sure you're at least a half to maybe a third, at minimum, of the photo. If you're not. If you--oh crap, we had way too much head space, then you can always just go in and crop it. And, so that would be fine too. Let's just say we were like, nah, Amy doesn't need to be in this, right. You're not gonna do that. You've gotta keep to a rectangle because it's a thumbnail image, but you can always crop in if there was too much head space, or maybe we didn't want all of our body in here. You just have to kind of stay -- what I like to do is say 1920 by 1080 'cause that's the full size scale photo, and then it'll go down in an even proportion. Does that make sense? So if you wanted to cut anything out or make it a little bit tighter, you could do that. As a matter fact, we might just do that for the sake of fun. Here. And we're gonna have to shrink this down a little bit, but the more responsible you are with that white space, the better, but we also need to make sure you can read it. Does that make sense? I might just add a little drop shadow here so we really pop those letter out. So, let's shrink it down again and see, can you read that? Uh huh. I mean you know what it says, but you can read it pretty easily, right? And then there's a lot of other things that I recommend. It just depends on your brand. There's some things you can do just so everyone knows once that video shows up, either on the front page of YouTube, or in their subscription box, or in a recommended, it's not just the face that will remind them, it's you. If they've been a viewer in the past, you can do things like having the same font across the board, doing the same things. Right now I'm using the same font and a transparent sort of back box behind the font. And I can show you how to do that right now, but that's my consistent theme so people know that it's my video every time it comes in. No matter what the image is in the photo. Other things you can do is maybe add a watermark or something like that so if you have a logo for your brand, and you want that to be in each and every one of your photos this is a great place to put that because anytime branding changes or anything like that you can always take the custom thumbnail out and change it. A lot of people forget that. This custom thumbnail is so influential. When someone asks me, "I've pivoted. I've changed my channel a little bit. I'm better. You know, things are progressing. I've changed my avatar. Should I delete old videos?" My questions is always: Do those videos still serve a purpose, are they still helpful to the person that's gonna find you now? If the answer is yes; keep it there. I don't delete all my old content. I want you to go back, and see that I have come a long way. But if I want something to look right in the context of my new special channel that looks a lot better, I can change out this thumbnail. It's not like that anywhere else. Instagram lets you archive photos if you don't like them anymore instead of deleting them, that's not the same thing as swapping it out. Right? This is the face of the video on YouTube so it's extremely influential, and you can do whatever you want with it. So just to show you what I've been doing, I'll come over here to insert a shape, geometric shape. Rectangle. And this is just because I usually have a brighter, should I say brighter or just a lighter photo. So it can be hard to read white text on it. So that's why I'm adding a rectangle here. And I'm gonna fade it. And, actually it's kinda pointless that it's black. Let's make it ... well something manly, like blue. And then I can right click, send it to the back. Do you see what happened there? So if you have a little bit harder time getting the text to pop, 'cause you got things blending together, that's what I like to do. So that's what I've been doing on my channel. That's my consistent theme, the same text, and that little translucent box, and whatever photo, and usually my face, so people typically know that it's me anyway, but, you see what I'm getting at there? Is that helpful? This one was a really easy one to edit because you have two humans taking up the box. When it's one, figure out really carefully how can you best use this real estate. Show people the result of what they're gonna be signing up for here. Give them a reason to care about it, that human nature.
Ratings and Reviews
I loooooved this class! Gosh, it was the power of email - I happened to see your email about the class as I was scrolling and thought, hey, I will give it a try. Wow. Amy knows her stuff!! I enjoyed watching her process in real time. I stayed all the way through - glued to my screen! Terrific information, great questions and awesome real time feedback from the folks watching it online. Awesome experience! I cannot wait to try out some of Amy's tips and I just subscribed to her YouTube Channel! Thank you!!
I'm so glad I made the time to come up to San Francisco and see Amy and Vlog Like A Boss in person. She was incredibly well prepared and generous with her knowledge and information. With all the tips that I've learned today, the mystery of video has been reduced to a doable level. I have pages of notes that I cannot wait to implement and her new book to reference! The staff and people of Creative Live make this one of the most enjoyable days. They are all super friendly and helpful. Thank you Amy for the class! Wishing even more success in the future! Christine Dilullo
CreativeLive users, I attended this course live and have to say it was very engaging. The relatability factor was extremely high, the points that were made were relevant and very doable. Great presentation, specifically the storyline outline, the gear info, using social media to drive people to you, the analytics part, and the conversation about how to get over your fear of the camera. I was humbled by Amy's personality and excited by her passion for her field. Her accompanied by her team at "AfterMarq" did a wonderful job. What a privilege to have been fortunate to attend. Shout out to the friendly 'n professional staff @creativelive for their Amazing hosting and making everyone's needs catered to (literally); what great food!
Student Work