Motion Blur
CreativeLive Team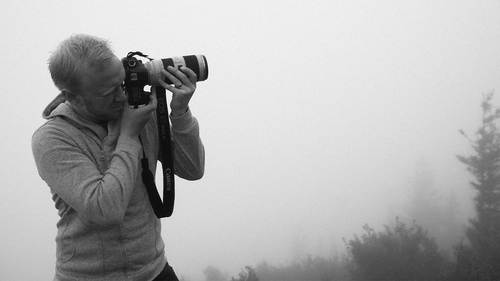 Motion Blur
CreativeLive Team
Lesson Info
1. Motion Blur
Lesson Info
Motion Blur
Hello, everyone. Welcome Creativelive and our creative photography challenge. Money is Matt, and today we're talking about motion blur. Motion Blur is a fun way to add a little bit of life to your photo. It's like proof that there's something moving at that moment in time while you're gonna need for this is a camera, a lens and something in motion, let's talk about settings, Really The Onley setting that's important out of eso aperture and shutter speed. Here is your shutter speed. That's what's gonna create the motion in your frame and to keep it really easy. I'm just gonna set my camera up to shutter priority and my eyes so toe auto, we're gonna do what I like to call a tracking shot. Our subject is going to be in motion here, and I'm gonna track them with my camera firing off shots as they drive by, hoping that one is in focus to set up the shot. I'm gonna kind of pre visualize my frame here, which is gonna be using this crosswalk as kind of like a grounding point like a finish line...
for when the car comes cruising down. There's two ways that I usually catch focus on this type of shot. One is pre focusing on a general area that I think the car will end up and the other is just locking down on on auto Focus as he cruises by, started 1/10 of a second fire away. We got some pretty decent drop. Whatever you had playing for the next 20 minutes and go shoot something. We're excited. See what you come up with, Paige, your submissions using hashtag creative photo Challenge on Instagram to receive more challenges, sign up now at creativelive dot com slash CPC.
Ratings and Reviews
I love the format of this class. Each challenge is presented in a quick, yet thorough manner. It is a great way to try new techniques. The best way for me to learn is by doing and the format of this class gives me the perfect opportunity to do so.
Really love this idea and excited to take this challenge. Loved the live Facebook chat with Chase last night. Feeling inspired :D
These challenges are so much fun and its fantastic learning new skills and practicing in general. I would love to see this be an ongoing thing. :)
Student Work