Grow Your Business with Snapchat
Inna Semenyuk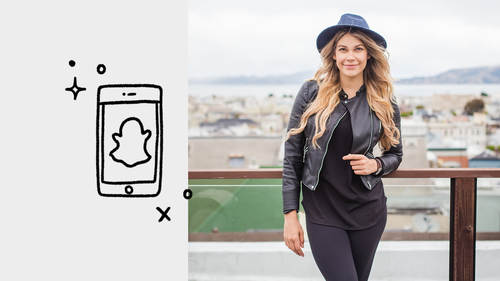 Grow Your Business with Snapchat
Inna Semenyuk
Class Description
Just when you think you've got a handle on the big social media marketing players—Facebook, YouTube, Instagram and Twitter—along comes Snapchat. Do I really have to learn how to market on yet another social platform? you wonder. Can't I just let this one slide and call it a day?
Our advice: Don't skip Snapchat. With more than 200 million monthly active users who send 700 million photos and videos each day, the majority of whom are in the coveted millennial age group, Snapchat is becoming an increasingly popular marketing tool for companies and entrepreneurs.
Inna Semenyuk, founder of InnavationLabs and editor of Snapchat Daily, will demystify Snapchat for marketers. She'll show you how to use the app's unique features and disappearing content to reach new audiences, promote your products and services in a more authentic way, and win loyal customers.
In this class, you'll learn how to:
Target the right audiences for your business.
Use Snapchat's unique features and fun editing tools to advance your marketing efforts.
Understand the newly redesigned Snapchat.
Tell your brand story with disappearing photos and videos.
Evaluate your Snapchat marketing efforts.
Ratings and Reviews
I was surprised to learn that Snapchat wasn't basically a dead site. It's interesting to see what they're working on. But the presenter left me feeling like working in Snapchat would be more bother than it's worth, unless you want to learn a whole new language
Student Work