High Fashion Wedding Photography
Brett Florens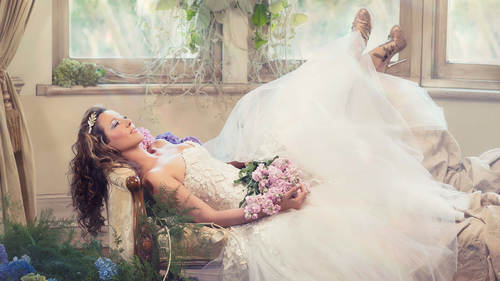 High Fashion Wedding Photography
Brett Florens
Class Description
Are you ready to take your wedding photography business to the next level? Then join award-winning photographer Brett Florens for a workshop that will help you break out of the middle market and into high-end, fashion-inspired wedding photography. 
This class will teach you everything you need to know about bringing an upscale look to weddings, without interrupting the special moments of the day. Brett will share his complete wedding workflow, insights on getting the shots clients want, and tricks for getting the right lighting every time. 
From night shoots to underwater portraits, you'll be inspired to create one-of-a-kind images unique to your style. Brett will also cover building successful client relationships and marketing to clients who are prepared to meet a higher price point. 
By the end of this course, you'll have the confidence to capture unmatched, jaw-dropping images and to take your style and business to new heights.
Ratings and Reviews
Informative, inspiring and impactful. Many photographers claim to share all their info and tips to success but Brett Florens is one of the few who goes all out to help, share and give the best possible advice. His talks are inspiring, honest and to the point. The way he talks just makes sense and his explanations always result in that 'penny dropping moment'! I loved watching this and I really feel like it has made a huge impact on my business. I'll also be visiting http://www.brettflorens.com/resources.htm for his incredible dvd One Wedding. This workshop is wonderful. If you want a to up your game and turn your business around, watch it! Thank you Brett - you are amazing.
Because of Brett's course, I can honestly say I'm a better photographer and a better business person. I've already put his knowledge to work! (Thanks for the wide angle overhead shot on the monopod!) Brett is honest (even when he's tricky!) and to the point, and his leadership in this field is very much by example. He works hard - and it's inspiring. His people skills are top notch. His professionalism leaves no doubt as to why he's on top of his game. Like other commenters below, I'm blessed and amazed we can have access to this kind of training. Thank you Brett, and thank you Creative Live!
It was one of the "Best" wedding photography on CreativeLive. Brett was totally honest with his approach on capturing the whole wedding day. As a photographer, I loved Brett's philosophy on that it's a choice to run your photography/studio as a hotdog stand or a place of fine dinning. Brett has given me the confidence to go out and open a fine dinning studio and change how I photograph. I love what he said with no fear, "I am here to make money" when dealing with his clients. Brett Florens' class is a great investment, if you want to go to the next level. Thank you Brett PS: Gregory is here to make money too, see what you created Brett, ha, ha.
Student Work