How to Use Live Online Broadcasts
Joel Comm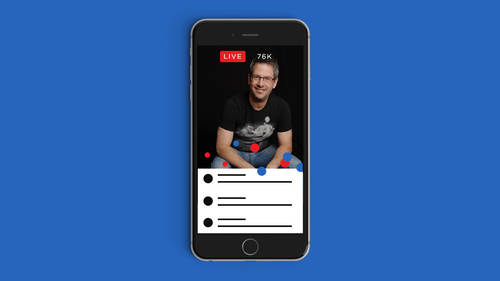 How to Use Live Online Broadcasts
Joel Comm
Class Description
"Great introductory course to live online broadcasting and the huge opportunities in this space at the moment. Especially useful to anyone interested in using live online broadcasting to market their business. I'm confident and excited to start live broadcasting!" - 
Tracey Lee (CreativeLive Student)
If you are trying to establish yourself online as an expert, authority, author, or thought leader, then building your online community is crucial. Great ideas and even great products are not enough anymore. And it can be intimidating.
How do you stand out? How do you rise to the top and achieve the visibility and success that you know you, your product or brand deserve?
Live video broadcasts can position you as an expert in your field and finally help to get you found in the sea of noise. Joel Comm will break down the process in easy, manageable steps so you can get the most engagement on your videos.
In this class you'll learn how to:
Use platforms such as Facebook Live, Periscope, and Crowdcast.io
Storytelling techniques to use in your videos
Get the right gear to go live including, cameras, software, and apps
Applications and techniques for including guests in your broadcast
With this class you will have all the skills and a plan so you can hit that live button and broadcast to your audience. 
Ratings and Reviews
Great introductory course to live online broadcasting and the huge opportunities in this space at the moment. Especially useful to anyone interested in using live online broadcasting to market their business. I'm confident and excited to start live broadcasting!
Joel is a great teacher and really walks through everything you need to know about Live Broadcast. This is brand new content, never shared before and it is only going to get more important in the coming years as video gains popularity in the mainstream. Take this course if you are serious about sharing your message by leveraging the power of live broadcasts. He also shares some really neat tools available in the market place such as Crowdcast and Allie Camera.
Joel Comm is the King of live broadcasts on social media. This is a fully packed course of information that will help you get up and running fast. He provides great tips for both intermediate and advanced users too. The 4th segment of this course provides a ton of valuable and time-saving information to help you market your broadcasts and videos. I totally recommend this course, and you can't beat the price.
Student Work