How to Market it after it goes LIVE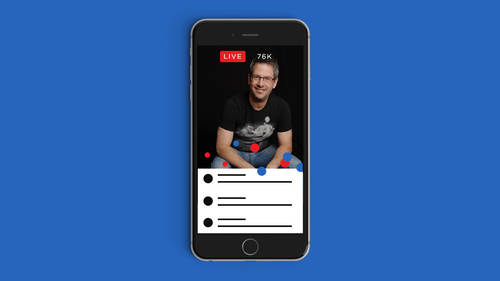 How to Use Live Online Broadcasts
Lesson Info
How to Market it after it goes LIVE
Class Description
"Great introductory course to live online broadcasting and the huge opportunities in this space at the moment. Especially useful to anyone interested in using live online broadcasting to market their business. I'm confident and excited to start live broadcasting!" - 
Tracey Lee (CreativeLive Student)
If you are trying to establish yourself online as an expert, authority, author, or thought leader, then building your online community is crucial. Great ideas and even great products are not enough anymore. And it can be intimidating.
How do you stand out? How do you rise to the top and achieve the visibility and success that you know you, your product or brand deserve?
Live video broadcasts can position you as an expert in your field and finally help to get you found in the sea of noise. Joel Comm will break down the process in easy, manageable steps so you can get the most engagement on your videos.
In this class you'll learn how to:
Use platforms such as Facebook Live, Periscope, and Crowdcast.io
Storytelling techniques to use in your videos
Get the right gear to go live including, cameras, software, and apps
Applications and techniques for including guests in your broadcast
With this class you will have all the skills and a plan so you can hit that live button and broadcast to your audience.