Chapter 2 Introduction
SLR Lounge, Pye Jirsa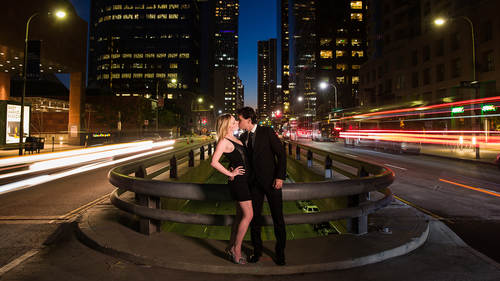 Chapter 2 Introduction
SLR Lounge, Pye Jirsa
Lesson Info
4. Chapter 2 Introduction
Lesson Info
Chapter 2 Introduction
Welcome to chapter two, and I know what you're thinking right now. You're thinking holy crap, I this is that gigantic list. Wait, that sounded funny. Holy holy crap by that kind of like a crap. I know that kind of sounded funny anyway, you're thinking, holy crap, that is a gigantic list of videos. And I would agree with you, this is a gigantic list of video. So for the second time, let me just tell you that chapter to is meant to be a referent chapter. What did that mean? That means your first time watching this video. Siri's, I want youto kind of watch until you basically get tired of watching videos on gear. Okay, so just watch a few them glance at what's on this list, which we're going to talk about in this video and then go on a chapter three, four, five, six where we're shooting, then as we get into that shooting, if you have questions on gear, set ups about technology, about anything like that reference back to chapter two as needed, ok? We didn't want to include chapter two as a...
bonus chapter and throw at the end of the course. Why? Because, well, basically, we would jump directly in a shooting, and many of you would have no idea that the bonus chapter had all the gear content, so we wanted to put it up front, so you least you guys see it, but you don't need to watch it in one sitting again. It's not meant to be marathon style watched, but if you do watch it, marathon style, send me a text or a message or a facebook message, I don't care send me something tell me how you liked it. I'm going to say, did it drive you back? She's crazy and you're gonna be like, uh, yeah, kind of I say things like that she's crazy matches she's nuts. All right, so let's, talk about what's going to be involved in this chapter. Now, whenever we are taking the flash off the camera, this is going to require mohr gear. That's why lighting wanna one was all about leaving the flash on camera because to teach you the foundation of lighting, we didn't need to take the flash off the camera. And also it introduces a lot of additional complexity, which that's what lighting to on his four. So the very beginning of lighting to when we start talking about the different technologies in wired, infrared or radio. In getting the flash off the camera, we talked about kind of the benefits of each of these we talk about pocket versus medium versus full strobes and kind of the differences in this terminology and what makes up these different flashes and kind of what they're good for. Basically we talked about our three favorite pocket strobes so basically our three favorite small flashes that we like to use the most and then we give you form or flashes their former pocket strobes that are great options if you are on a budget will actually two to three of them are great options the other one's kind of just a honorable mention I guess we have our two favorite medium strobes these are medium powered stroh's we'll be talking about giving you options on the full featured side on also on the manual side we're going to show you our favorite radio trigger so when you are using manual flashes were to give you our two favorite radio triggers that we like to use for firing flashes, we'll give you five simple steps when it comes to troubleshooting radios and off camera flashes. Why? Because well, we're all going to be in situations where you're off camera flash doesn't fire and we have five simple steps to basically narrow down the problem and fix it while you're on your shoot, then it's on to fantastic neutral density filters at any price range we're to cover our favorite sticks. Sticks are simply stands tripods, mama pods, we calm sticks we'll talk about. Well, our favorite ultra portable light modifiers. All the typical light modifiers that we're using when we're looking for kind of ultra portable modification. Okay, we're gonna go into twelve mounting and must have light accessories. That's kind of a big deal because these air really small pieces of gear that you want to have in your tool kit just to make it simple to modify lighting gonna set this flash down. I don't know what I'm still holding it right now. To be honest, next, we're going to go into gear set up. So we have setting up a light stand or a stick. This is the basic, most typical kind of gear set up. We're going to go into setting up a mono pod light or what we call a boom stick. Then we're gonna go into setting up a medium boobs. I love the word boom stick and what's. Better than boom stick a big boom stick. So gear set up number four is going to be a manual flash. Big boom stick. And then we go into a full feature flash, big boobs dick so you can see we have quite a bit of gear to cover. And that's, kind of the beauty of the lighting siri's, is that in lighting one one, we really focused more on foundation principals and light shaping lighting. To one, we get a build on that by bringing in all the gear into it. So once again, just as the sub subtitle says, don't try to shock on this chapter all at once, we'd highly recommend against it. But in case you do send me a message on facebook or something and say, pie, I shotgunned it not gonna be like, yeah, did you like it here? Me, like, no, I wanted to kill myself. That was a lot of information all at once, and I said, yeah, I told you so, so don't be that guy. Just go into the next video.
Ratings and Reviews
Pye is a god. His teaching style is really engaging, breaking down everything you could want to know about each example in a fun yet detailed manner. The course is absolutely jam-packed full of great information and fantastic inspiration. This course, as well as Lighting 101, give not only a perfect foundation for anybody learning about flash from scratch, but also have more than enough tips and advanced techniques in them to help experienced flash users seriously up their game. Cannot recommend it enough.
I'd like to say thank you to SLR Lougne, Creativelive and especially Pye for creating this wonderful Lighting series. Pye has a great sense of humor and he is also a great teacher. He expains everything in tiny details. I love his creativity, all the tips and dedication. Recommended!
I'm watching this live and am seriously considering buying this course. I really like the examples and all the information. Pye is super generous and easy to listen to. I also appreciate the talk about gear and am happy that Pye is giving us options for different price ranges. Thank you, Creative Live.
Student Work