Welcome to Lighting 201!
SLR Lounge, Pye Jirsa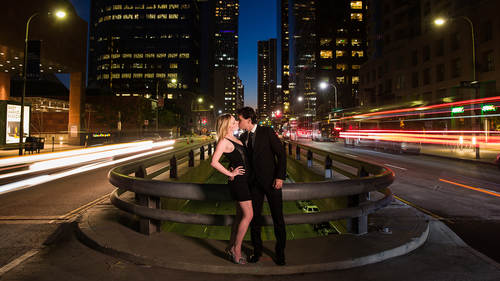 Welcome to Lighting 201!
SLR Lounge, Pye Jirsa
Lesson Info
2. Welcome to Lighting 201!
Lesson Info
Welcome to Lighting 201!
Oh, c f equals anytime anyplace oh cf in case you are wondering is aka I'm skating it's not that it is ridiculous. It stands for off camera flash off camera flash simply means that basically we can now shoot in any type of situation any time of day anyplace and get amazing results. Now you might have recognized this slide if you watched lighting wanna one? This is the same slide where basically we were trying to convince you why you should use flash in the first place. And since you are taking this course, I'm assuming that I don't need to convince you on using flash. But I will tell you why use well off camera flash instead of on camera or hot shoe flash because in lighting one on one we taught you how to create incredible images by just simply shaping by bouncing using grids and so forth has shaped that light and to get it onto your subject and create amazing images. So why is it that you need to take the flash off the camera? Well, the basic answer to this is that taking the flash o...
ff the camera gives us mohr of everything so using flash in the first place we had better control of light, we have better control of the amount of light, the direction of light, the quality of light and the color of light well, by taking the flash off the camera we now have mohr of all these things we now have more control over the amount of light because now we can use one two three four off camera lights eventually or we could even stack flashes to control the overall amount of light whereas that's not really an option when you're just using a single hush you flash we now have more control over the direction of light because now we're not limited to basically shooting from the same angle of the camera were not limited to simply bounced techniques we can place this flash anywhere in our entire scene we could place it behind the subjects even to create really cool rim and ej lighting effects we now have more control over the quality of life because now with the flash off the camera we have a whole slew of modifiers that couldn't be used when the flash was on camera because simply they didn't fit or because we couldn't get the right results like you can't really use a beauty dish on camera and then bounced that whereas we could take the flash off the camera, put a beauty dish and haven't fired directly on to the subject and lastly we have more control now over the color of light why? Because again we can use multiple off camera flash setups each one of these can have a different color temperature we can using different jails to control and create stylistic effects and so forth. So basically, what we're talking about is off camera. Flash means any time, anyplace. It means that you have more control over light over every one of these specific things over the amount. The quality of the direction and the color of light and that's gonna enable you to go into any scene and creating a fantastic image, regardless of the time of day. Regards of how bad a scene looks, or how bad the originating light is, you're going to able to create fantastic images, time in and time out. And that's. What being a professional photographer or even an aspiring amateur photographer is all about.
Ratings and Reviews
Pye is a god. His teaching style is really engaging, breaking down everything you could want to know about each example in a fun yet detailed manner. The course is absolutely jam-packed full of great information and fantastic inspiration. This course, as well as Lighting 101, give not only a perfect foundation for anybody learning about flash from scratch, but also have more than enough tips and advanced techniques in them to help experienced flash users seriously up their game. Cannot recommend it enough.
I'd like to say thank you to SLR Lougne, Creativelive and especially Pye for creating this wonderful Lighting series. Pye has a great sense of humor and he is also a great teacher. He expains everything in tiny details. I love his creativity, all the tips and dedication. Recommended!
I'm watching this live and am seriously considering buying this course. I really like the examples and all the information. Pye is super generous and easy to listen to. I also appreciate the talk about gear and am happy that Pye is giving us options for different price ranges. Thank you, Creative Live.
Student Work