Chapter 4 Introduction
SLR Lounge, Pye Jirsa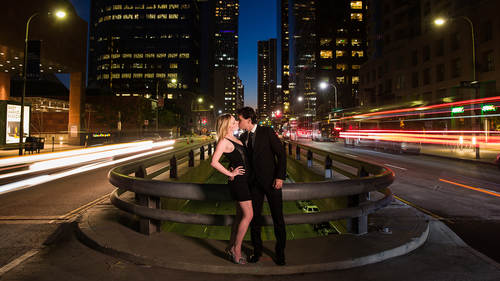 Chapter 4 Introduction
SLR Lounge, Pye Jirsa
Lesson Info
32. Chapter 4 Introduction
Lesson Info
Chapter 4 Introduction
Welcome to chapter four and I'm feeling good to saturday. I got my hair. Did my eyebrows threaded? I've got to keep these bushy mothers under control. Otherwise they just get all crazy. I got a new shirt on, I'm a white shirt. Okay? So let's, jump in to jenna for now, chatter for is all about off camera, modified pocket and medium strobe techniques. So we're going to be introducing medium strobes like the bold b b twenty two or basically it's well, it's counterparts to go docks and so forth and also full feature medium strobes like the profile toby to that we have down there, we're going to talk about basically several different techniques. So basically, chapter three was all about building bearable techniques. Chapter four is all about building modified pocket strobe techniques or off camera modified pakistan techniques. Chapter five. So basically, once we get to five and six it's all about seeing liken artist thinking like your camera and about analyzing and refining your scenes so t...
hese two things is really going to build all the tech needs, the additional things that we'll be showing you, we're going to start out with the flash modifier that you already own. Now that's basically how we're going to show you how using scrims and reflectors and so forth what you already saw him lighting one on one but we're gonna be doing at this time with off camera flash and with screams we could do some really cool stuff we're gonna demonstrate the oh so powerful umbrella not only for a couple session but also for a large group shots we're gonna take that previous group shot we're gonna improve upon that technique and they're going to show you our favorite technique even later on we're going to exposure balancing via light room with that group shot just to demonstrate how we would go about actually fixing an evening you know, on exposure four large group shots were to get into portable soft boxes were going to talk through the west apollo siri's, which is an amazing siri's of soft boxes that operate like umbrellas that we gonna show you on shoot now and we're talking about how basically if you need more like control, you can simply grid you're off camera lights were going backto lighting one won, but this time our grids are getting larger here in lighting two one and we're building it using off camera flash instead of on camera flash we're gonna go in a dusk with modified a pocket strobes these airs this kind of one those ideal situations for pocket strobes is that like dusk hour and then when we need more power, we're going to introduce our medium strobes so more power, medium strobes f t w means for the win that's like a little gaming term. All right, we're gonna go into perfecting it in camera and in photo shop, so basically we're talking about is how you can really do a lot of the alight shaping in camera, getting it almost flawless in camera to the point where it's just nearly perfect and then doing whatever you need. Additionally, on top of that inside a photo shop but first perfecting in camera want to go into adding to existing light. This is part two we're going to basically demonstrate again with modified flash, how we would add to existing light to really give a scene a little bit of extra room next we moved to adding or enhancing light direction were to jump into our ideal group lighting techniques, and we're going to do incorporating flashes with flares or flares with flashes either way. But it's a really cool technique where you can really be balance out hone those balancing skills while using an ambient light flare along with your flash to get really cool results, and then finally we're gonna end of the chapter with cutting light with grids and using go bows to create really fantastic effects all right, so let's dive into chapter four
Ratings and Reviews
Pye is a god. His teaching style is really engaging, breaking down everything you could want to know about each example in a fun yet detailed manner. The course is absolutely jam-packed full of great information and fantastic inspiration. This course, as well as Lighting 101, give not only a perfect foundation for anybody learning about flash from scratch, but also have more than enough tips and advanced techniques in them to help experienced flash users seriously up their game. Cannot recommend it enough.
I'd like to say thank you to SLR Lougne, Creativelive and especially Pye for creating this wonderful Lighting series. Pye has a great sense of humor and he is also a great teacher. He expains everything in tiny details. I love his creativity, all the tips and dedication. Recommended!
I'm watching this live and am seriously considering buying this course. I really like the examples and all the information. Pye is super generous and easy to listen to. I also appreciate the talk about gear and am happy that Pye is giving us options for different price ranges. Thank you, Creative Live.
Student Work