Chapter 5 Introduction
SLR Lounge, Pye Jirsa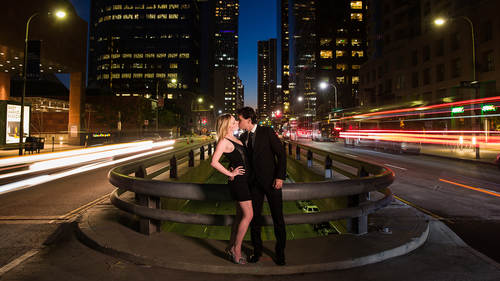 Chapter 5 Introduction
SLR Lounge, Pye Jirsa
Lesson Info
47. Chapter 5 Introduction
Lesson Info
Chapter 5 Introduction
Welcome to chapter five this would be a good time to give yourselves a little pat on the back there I'm gonna do it again just for good measure now we've gotten through the crux of lighting to one we've covered all the meat and potatoes from here on out. I like that kind of saying covered the meeting tales with gravy maybe, but from here on now it's all about learning toe better visualize your scenes to be able to see what a scene could potentially become by modifying your camera settings as well as the lighting and then in chapter six, we go further to help refine further you're lighting skills to get a better overall image so it's gonna be really fun? We're gonna be showing you a lot of different things. This chapter is all about seeing like an artist, but thinking like a camera it's all about approaching a scene be able to see it for its potential and then being able to understand how to get there or howto work your way into that look by thinking like your camera, so we're going to ...
start us off with fog plus flash plus grid equals dramatic awesomeness we're going to show you how simple things like camera changes to exposure, adding light and introducing fog and was seen could really create amazing overall effects we're gonna talk about b y o l I'll tell you what that means in just a little bit. You have to watch the video to find out the three lights set up the on ly requires one light by then most of us would be at least okay, so we're gonna talk about how essentially we can approach outdoor scenes with one single lady s still be able to achieve a three light look in that scene we wouldn't talk about. What about the film light? What does that mean? Well, we haven't really talked a whole lot about using, you know, fill lights because there's basically already a built in feel like toe every single scene, and we're gonna discuss using that and then we get the lighting three oh one, then, of course, we'll introduce multi light setups where we actually set up our own fill light, but for now, let's use the fill light that already exists. Backlight plus gobo plus fog equals magic. If you don't know what that means, then, well, you just gotta look visualizing light and color ships again, being able to see or be able to predict what is seen is going to look like by kind of visualizing that light shift or the white balance shift if you were too cool or toe warm something in camera. Mixing ambient plus gobo with nash, this is another kind of balancing type set up. We're going to take you back to that fine art boudoir scene and show you another really great image by balancing our ambient with our gobo and using flash as our main light. We're gonna talk about how better light can again change everything, how you can look at a scene and how basically the scene can look really drab and dreary. But how better like and turn that boring scene and something really quite awesome. Now I'm going through this entire chapter, I want you all to be constantly reminding yourself this is all about visualization, meaning I want you all to be able to come out of this thinking what would happen to a scene or be able to predict in your mind what would happen to have seen if I were to adjust my camera exposure darker or lighter. If I were to add more or less flash or change the quality of that light, be ableto visualize and predict to be able to think like your camera, yet being able to interpret a scene like an artist to get to exactly the result that you want, all right, let's, go ahead and get started.
Ratings and Reviews
Pye is a god. His teaching style is really engaging, breaking down everything you could want to know about each example in a fun yet detailed manner. The course is absolutely jam-packed full of great information and fantastic inspiration. This course, as well as Lighting 101, give not only a perfect foundation for anybody learning about flash from scratch, but also have more than enough tips and advanced techniques in them to help experienced flash users seriously up their game. Cannot recommend it enough.
I'd like to say thank you to SLR Lougne, Creativelive and especially Pye for creating this wonderful Lighting series. Pye has a great sense of humor and he is also a great teacher. He expains everything in tiny details. I love his creativity, all the tips and dedication. Recommended!
I'm watching this live and am seriously considering buying this course. I really like the examples and all the information. Pye is super generous and easy to listen to. I also appreciate the talk about gear and am happy that Pye is giving us options for different price ranges. Thank you, Creative Live.
Student Work