Perfect It In-Camera. Then Photoshop
SLR Lounge, Pye Jirsa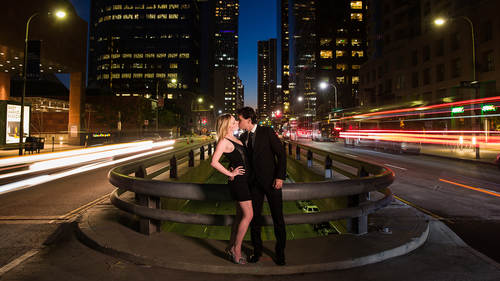 Perfect It In-Camera. Then Photoshop
SLR Lounge, Pye Jirsa
Lesson Info
41. Perfect It In-Camera. Then Photoshop
Lesson Info
Perfect It In-Camera. Then Photoshop
In this video, we're going to take a short break just to talk about perfecting it in camera and then looking to photo shop. Now, I don't want to get too deep into, like the philosophy of this and the morality of photoshopping so let's just leave that out of the equation. Here is my father photo shop is an amazing tool, it's absolutely fantastic what you could do with compositing and artistry and so forth and combining images is absolutely incredible. But for photographers that air delivering thousands of images, you know, on a weekly or monthly basis photoshopping every single one is simply not really in the equation. If you're doing shoots like, say, commercial shoot and you're only delivering a few images, you might spend a lot more your time finishing those images inside a photo shop. But for the rest of us that are doing portrait's and weddings and so forth and editorial shoots and that kind of stuff where you're delivering a group of images that's more than just a small handful, I...
would say photoshopping each and everyone is going to get cumbersome and it's going to take too much time away from the actual process of shooting, which is where you make your money, so what I want to say is that I want you all to get in the habit of perfecting things in camera and to do that I have just a little bit of a process that I want to show you from where we got from our straight out of camera image to where we got the leg room and then photoshopped, and what you're going to see is that we're not doing all that much inside of photo shop, we're just doing a little bit refinement with each step, and our final image compared to our first image is very, very similar, so let's talk about this, so our first images are straight to camera image and there's a couple things that I know I'm going to have to fix in post when it gets to this type of image one we're adding a lot of light to the shot, right? We're adding a lot of light and she has a red dress on that means that we're going to get light refracting off that red dress and causing red highlights in a lot of places on her body. It's going to come from the sun is going to come from everything, so anything, any light that hits or dress or hit the jewelry, it can bounce and create unflattering light, another places, so I know I need to fix that. Number two we're shooting in the middle of the desert so obviously it's warm and she's kind of have a little bit of oily skin so I might need to clean up a little bit of that but otherwise there's certain things in the background that I might need to retouch like, say maybe a little fly weighs in her hair that's not really background but background well, we have some in the foreground we would have this debate where she basically picked up sand we have some tracks from all these like for real devices that are being used in the background, which seems like an absolute blast next time I'm out there, I want to get a sandwich I'll just go crazy would be so much fun, but those kind of things they're just not you know, how would we ever fix that? Like what we're gonna do here? We're going to say, oh, let me get a lighting assistant can you blow the sand back into police or wait for the track to disappear? That's just impractical, right? So those air things where we just need to rely on photo shop to help us clean up because it's impractical to try and fix those things in camera, but for the exposure for, you know, the initial dodging and burning and we're gonna talk about that later on to dodging and burning by just adding light, but for those things, we could do it in camera, we can get everything else set in camera and try and get to, you know, try and get the dress and everything as good as possible, and then use photos have to help us fix the rest, so going to step two, we take it in the light room that this is just with the basic, like graham color grading, so all we've really done, you can even see that my white balance, I set that in camera so that I'm as close as I really can be in camera, just looking at the back of my screen to where I want to be in the final image. So why balance? We may be adjusted a tiny bit we've adjusted just overall settings added a bit of contrast to curve, sharpness and so forth. It's really just a one or two click process with a light on preset system to get it to this point, and then we're looking to photo shop and in photo shop, what are we doing? I'm doing retouch over the skin to kind of clean up the well, of course, any blemishes and so forth, but what I'm really looking at is a cleanup areas that have oily skin or areas that are, say over saturated from the red tones and so forth, some kind of cleaning up that I'm adding a little bit of dodging and burning to the skin, just to kind of lift out certain areas and kind of burned certain areas. I'm fixing like the foreground areas in the background stuff, but when you compare these two images, there's, not a whole lot that's been done. Even when we look side by side, you can see that the image for the most part has was shot correctly in camera, and we spent maybe fifteen, twenty minutes, just kind of cleaning up things like flyways and background elements, and cleaning up skin and so forth to get it to the final image. I want you all to get into the habit of this, even if you are creating amazing composites, even if you're just blowing it out of the water. With these crazy, amazing composite, I still want you to get it right on camera, get us far as it can, possibly in camera, and then push it as far as you need to go inside a photo shop. When you do that, when you get things perfected in camera, your results after photo shop are going to be that much better, because the more you manipulate in post production, the more you end up reducing image quality and the mohr it's going to appear unnatural? The more you can do in camera, the better the end result is going to be, regardless of how far you're taking it in photos. That's it for this tutorial. Let's. Go ahead and move to the next one.
Ratings and Reviews
Pye is a god. His teaching style is really engaging, breaking down everything you could want to know about each example in a fun yet detailed manner. The course is absolutely jam-packed full of great information and fantastic inspiration. This course, as well as Lighting 101, give not only a perfect foundation for anybody learning about flash from scratch, but also have more than enough tips and advanced techniques in them to help experienced flash users seriously up their game. Cannot recommend it enough.
I'd like to say thank you to SLR Lougne, Creativelive and especially Pye for creating this wonderful Lighting series. Pye has a great sense of humor and he is also a great teacher. He expains everything in tiny details. I love his creativity, all the tips and dedication. Recommended!
I'm watching this live and am seriously considering buying this course. I really like the examples and all the information. Pye is super generous and easy to listen to. I also appreciate the talk about gear and am happy that Pye is giving us options for different price ranges. Thank you, Creative Live.
Student Work