Chapter 6 Introduction
SLR Lounge, Pye Jirsa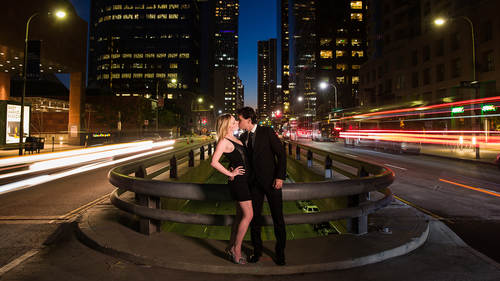 Chapter 6 Introduction
SLR Lounge, Pye Jirsa
Lesson Info
56. Chapter 6 Introduction
Lesson Info
Chapter 6 Introduction
Welcome to Chapter six. Feeling good. Deal like dancing feel little crazy. Why? Because we're at the end of our course here and now this chapter is dedicated to subtlety and refining. This is our case studies chapter. This is where I want to show you how small differences, small changes, small bits of refining can make massive changes and massive improvements to your images. And they're gonna jump into how great light changes everything apart. Do. And they were going to manually triggered a rear curtain sink plus shutter drags. Yes, we did this earlier with a one second drag. Now we're to do with, like, a 32nd drag at night time. It's gonna be awesome. We have the right power for each type of scene. We're gonna analyze several different scenes on a family shoot. Basically talk about how just the right amount of power in each scene really does a great job of giving us a good lifestyle. Look, then we're gonna go in and dodging and burning via light in camera. That's right, folks. The dod...
ging and burning process should start in camera and not just inversion subtle light for natural port. It's will take you on an engagement session, show you how small changes in lighting can make for a big difference in how to basically utilize just subtle light as essentially subtle flash in place of reflector, because there are certain advantages to it. And they were to go in the light modification and simple compositing. We're gonna go back to the desert for that shoot. We have a really cool shot that we're gonna end up with and finally expanding your photographic vision. That's gonna be a little precursor to lighting So I'm excited to get started. Let's go ahead and jump into the next video.
Ratings and Reviews
Pye is a god. His teaching style is really engaging, breaking down everything you could want to know about each example in a fun yet detailed manner. The course is absolutely jam-packed full of great information and fantastic inspiration. This course, as well as Lighting 101, give not only a perfect foundation for anybody learning about flash from scratch, but also have more than enough tips and advanced techniques in them to help experienced flash users seriously up their game. Cannot recommend it enough.
I'd like to say thank you to SLR Lougne, Creativelive and especially Pye for creating this wonderful Lighting series. Pye has a great sense of humor and he is also a great teacher. He expains everything in tiny details. I love his creativity, all the tips and dedication. Recommended!
I'm watching this live and am seriously considering buying this course. I really like the examples and all the information. Pye is super generous and easy to listen to. I also appreciate the talk about gear and am happy that Pye is giving us options for different price ranges. Thank you, Creative Live.
Student Work