Market, Launch, and Sell Your Next Big Thing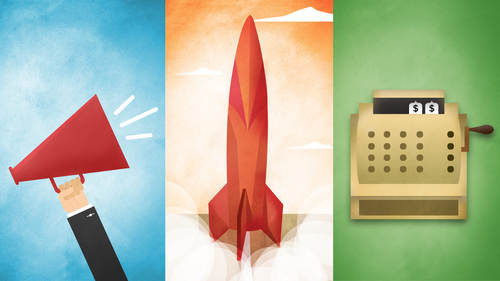 Market, Launch, and Sell Your Next Big Thing
Class Description
There are countless marketing and social networking tools available to you, but in the sea of options like Facebook®, Twitter®, and Pinterest® it can be difficult to connect with clients who are genuinely interested in what you have to offer.
Join online marketing expert Tara Gentile and learn how to use email and social media in a smart, strategic way that will grow a devoted audience of happy, buying customers.
In this course you'll learn about creating content that draws the right client to your brand before worrying about which marketing tool is appropriate. You'll also learn how to sell in a way that feels authentic to you and to your unique offering. You'll harness the power of direct email marketing to make and sustain connections with the clients who'll grow your brand.
If you're ready to use online marketing to support your work and grow a devoted audience of happy, buying customers, this course will get you there.
Reviews
Took this course and followed along in order to get my new product launched. Wow was I surprised at the amount of sales I had right away. Doing the work is paramount. You have to want to create, edit, rehash and be persistent. (Guess that is called discipline!) Tara is well spoken, methodical and full of the business advice I was lacking. Got a product to get out into the world? Tara's course will be a great help in your success. Do it.