Drum Sample Editing & Programming for Electronic Music
The Synth as a Drum Machine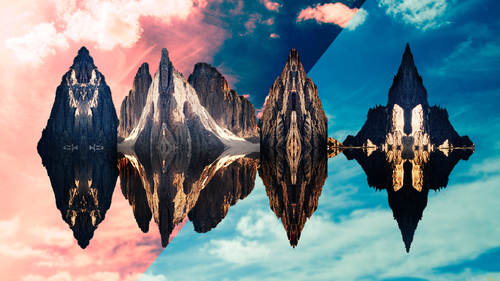 Drum Sample Editing & Programming for Electronic Music
The Synth as a Drum Machine
Lesson Info
The Synth as a Drum Machine
another thing you can do. And I'm gonna pull up a software synth right now to kind of show a little bit about, um, building drum sounds in a sin. Where am I? Okay, here's our little synth here. I'm gonna open up. It's called V station. Novation makes it, um I like it a law on. And so we've got basically, you know, I don't want to get into too much about how synthesis works, right? But you've got three different oscillators here which are basically noisemakers, and you put effects and filters on them to change the noise that comes out. And then there's 1/4 oscillator, which is just white noise, right? Um, let's see, Struck out. So it just kind of makes white noise as long as you hold it. And the thing about you know, all these analog drum machines from from back in the day, all they are is a specialized kind of synthesizer that, you know, instead of you know, faking of violin is trying to fake a kick drum. But it's it's the same kind of theory of modifying these sounds that come out of ...
these oscillators. So what you can do in these, Basically, you can model the shape, um, Onda filtering of your sounds. So you've got attack, decay, sustain and release here and what that means. The attack is basically the time it takes from when you hit the note toe win the peak volume of the note kicks in, so if you attack is low, it's gonna kick in right away. If your attack is high, it's gonna wu she you know, it's gonna blow in like the wind, right? So having a high attack could be really nice if if you're using a synthetic just using the noise on it, that high attack could be cool for making those kind of reverse Cymbal sounds that can add a little bit of drama to a breakdown. Otherwise, if you set a really low attack, you can make this punchy sounds that can be used as a percussion instrument. They don't sound like any sort of like reald drum, but you can use them to be these kind of weird sounds that fill in your drum programming. Um, the decay. So the second control here is you hit the attack and you get your peak note volume the decay is how long it takes to get from that to the sound, starting to taper out. So that's the middle of your sound, and you can set it really long. So it'll last forever, or you can set it shorter, so it you know your sound eventually tapers out. Sustained is, once it starts tapering away, how long does it take to taper away? And then release is How long does the sound last after you've let let go of the of the keyboard? So that's like like a sustained pedal on a piano, which is confusing because they call it release. And there's another thing called Sustain. But so here we have a sound where everything's set real quiet and it's just or set real low rather, and it's just this, like punchy little clique. And then you have another thing where you can set a sound that almost sounds more like like a snare drum from a Kraftwerk record or something. Um, and then you can use the frequency control basically filter the sound that away. Um, and I think that's a really cool like alternative method to kind of program certain kind of like high hat noises or snare noises where you want something that's really kind of alien and and otherworldly. Um, you could even program. So you have the LFO here, which controls the frequency. It basically sets a curve to turn the frequency up and down. And in your LFO setting tells it, See LFO speed over here tells it, How fast is the up and down and then your actual LFO setting This. How drastic is that? Up and down? So it's basically like having a guy who's your automated knob turner for the frequency aan dat can add this kind of, you know, interesting sound to those kind of noises. Um, so you can also use it to kind of make kick drums, and for this you would just want, like, a really big base. So you, instead of using your noise oscillator, you could use a sine wave, and you can turn up the resonance to kind of add a little more punch, and you can hear how it's I mean, it sounds not quite as punchy as a NATO a kick, but similar to a NATO, a kick just building it on ascent with a really big bass noise that you're using the attack, Decay, sustain and release to shape that noise into a bass drum shape as opposed to into, like, a note. You know, um, so those air kind of, ah different different ways that you can build drum sounds outside of just using drum samples. And again, if you wanted to incorporate those into your song, you could play them on the keyboard or the pads or draw them in. Um, on your note. Editor, Um, Justus, you would do for any other sound? Um, mute that baseline on mute that kick drum Is the class real bad? So you can, you know, use it, um, use a sent in a similar way, which I think is obviously never gonna be like your main instrument That could be really useful for, ah, kind of filling in like Cymbals and snares and even the kick drummer to
Class Description
Classic analog drum machines have morphed into a massive library of available options for the modern producer. How do you decide when a 707 kick or a 808 hihat is more appropriate for the song? What about blending in these classic sounds with sampled grooves?
Chrissy is a genre-bending DJ/producer that has been called a "walking encyclopedia of 30 years of dance music." In Drum Sample Editing & Programming for Electronic Music, he will guide you through his techniques to isolating the perfect drum groove, reinforcing them with programmed drums and chopping, warping, and rearranging samples into floor-crushing beats that will get played at clubs. 
You'll learn:
How to chop up samples from a song when you only have the fully mixed version
Mixing tips for creating jaw-dropping kicks and crystal clear punchy snares
How to use compression to make your drums thicker and louder
With a myriad of drum machines, sample kits, and programmers, it can be overwhelming to match the tones with the grooves you create. With classic tracks to sample and a myriad of tools to draw from, Chrissy will show you how to completely own drum production for electronic dance music.