Drum Sample Editing & Programming for Electronic Music
Using Effects in a Remix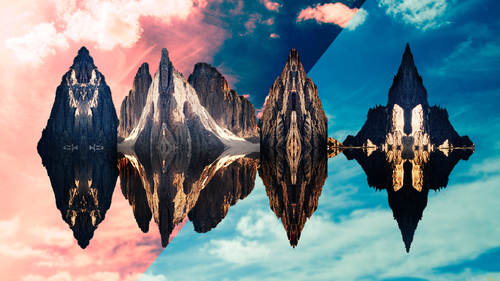 Drum Sample Editing & Programming for Electronic Music
Using Effects in a Remix
Lesson Info
Using Effects in a Remix
Let's look at some effects tools for this to kind of, um build breakdowns. Onda heighten, um, drama in the song in the context of doing a remix and these are going to be similar to what we did with drum programming, but kind of on a larger scale and with more of an ear for, you know, listening to the structure of the song on the content of the melody. So we have I'm gonna put a marker here just so I don't lose my place Here's a breakdown in the salt I'll show you you've got, like, guitars and horns and a baseline and a whole bunch of stuff and then it'll drops out and there's just a kick drum that switches to be in four on the floor on a piano that that was my mistake hearing, uh, let's put those drugs back where they belong. Here we go. So what, we can do as, uh, uh, make about Oh, in this I just going to redraw this tracking because that is not where expected those to be. There we go. Beautiful. Um, so as we played before, that breakdown kind of ends with a kick fading out, and then ...
you just have nothing. Now, if we wanted toe like, heightened that breakdown and have it be, like, a bigger thing, what we could Dio I'm, uh take some of this. I'm gonna move this fade out earlier so that you have mawr of a part of the breakdown where there's no snare or no kick all these air quiet right here. So I'm just gonna feel those back. So we see visually, there's nothing is going on there. Now we have this crash that comes in. I'm gonna copy this crash right here and reverse it and turn down the volume a little bit on it so that instead the crash just coming. We have that feeling of that reverse symbol that I was talking about. That helps kind of heighten it a little more. And then I think you see a lot of, um especially and kind of like older house records and techno records. Is tohave one of those kind of drum roll snare buildups. Right? So let's take the snare from this record, and we're gonna paste it in his 16th notes just all the way to, uh, point where the track the kick drum kicks back in and we're gonna add a volume fader there and just make a little drum roll that fades up from nothing into, like, a big sound. Um, you hear that? In a lot of records, I don't think it particularly fits with the style of this record, so I'm not gonna keep it. But, um, it's definitely like an easy trick if you if you have, like, ah, snare drum on the 16th notes, or if you have a symbol on the 16th notes or any sound. Really? That's hi and punchy and snappy in that kind of Tim Brel range, and you just fade and in real slow. Um, you hear that a lot in like drum and bass records with all men breaks or other breaks beats well, they'll have, like the crash on the quarter note fading in and then, you know, picks up to eighth notes and 16th notes. Um, so that's a That's a pretty good technique for heightening a breakdown. Um, and then I think having some sort of again, like filter sweeps or noise sweet can really help. So I'm gonna draw that in. We're gonna pull or synth backup and show how you would do that. Um, I'm gonna go back to the one we had before that V station. And let's see what's just right for four bars are yeah, for one two bars. One of these days, I will learn how to count. It's gonna be awesome. Um, so I'm gonna just have we'll fiddle around with our sound here. So I want that sound to come in. Kind of like, feel like the wind is blowing in and like, bringing the drop of this record with it. I really only wanted for one. B. I think so are for one bar rather. So I'm gonna pull it over here now you can hear that this is fading out. I want the sustain on that. So it it lasts forever. It just as long as I hold it. And then what I'm gonna do, I'm gonna turn up that attack a little bit more so it doesn't start so abruptly, and then we can make it. Um, put an effect on this. You could do this in the scent. Basically, what I want to do is have that noise. Have the frequency on it go up through the duration of the noise like that. Now, you can do that here in the sin by automating that, um, parameter of the scent. So let me three trying. Remember how to set up the configure controllers. There we go. Andi, load the preset map for this guy here. And then we go down to yeah, filter frequency, which is the parameter we want Teoh put in and we said it toe visible. So now we have our per we have a little automation thing for this guy here, and we consent it like that. So we've built kind of a sound effect that does the same thing that that reversed symbol will do. And but that sounds cool. It kind of doesn't blend in with the song very well as it is. So what I'm gonna do is put a couple of effects on it to kind of show how we can fix that. Um, so here we are on the mixer channel for that, uh, sin and I'm gonna put a little bit of reverb, and I'm gonna put a little bit of delay on it. I'm gonna use that waves H delay Plug in that I won't shut up about. And so now you see, I'll show you each of these one by one, we'll turn that off so we can just hear this and all. Actually, solo this track, you hear how that has a little bit more? I mean river, but it just feels fuzzier of the edges. And that will help it blend into the song more and then even magnify that to really make it sit in the mix, Um, and not stick out toe, wash it into the rest of the track. We can put a little bit of delay on it. I'll put 1/4 note delay. I'll have less than that. A lot less than that, I think. Less than that I wanted just, like barely there. There we go. So listening to that in the context of this breakdown, So that sounds pretty good there. And then if we put this crash back in, it kind of completes that phrase and has something toe bounce off of that sound effect we built. Um, so yeah, that's that's kind of another trick for building some interesting breakdowns and resolving those breakdowns
Class Description
Classic analog drum machines have morphed into a massive library of available options for the modern producer. How do you decide when a 707 kick or a 808 hihat is more appropriate for the song? What about blending in these classic sounds with sampled grooves?
Chrissy is a genre-bending DJ/producer that has been called a "walking encyclopedia of 30 years of dance music." In Drum Sample Editing & Programming for Electronic Music, he will guide you through his techniques to isolating the perfect drum groove, reinforcing them with programmed drums and chopping, warping, and rearranging samples into floor-crushing beats that will get played at clubs. 
You'll learn:
How to chop up samples from a song when you only have the fully mixed version
Mixing tips for creating jaw-dropping kicks and crystal clear punchy snares
How to use compression to make your drums thicker and louder
With a myriad of drum machines, sample kits, and programmers, it can be overwhelming to match the tones with the grooves you create. With classic tracks to sample and a myriad of tools to draw from, Chrissy will show you how to completely own drum production for electronic dance music.