Extreme Website Makeover
Extreme Website Makeover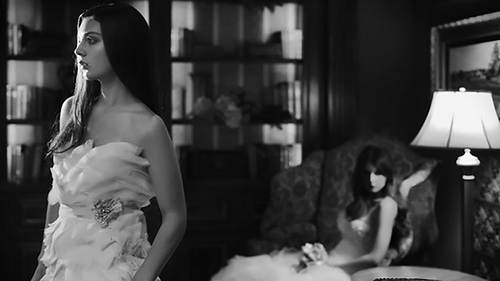 Extreme Website Makeover
Extreme Website Makeover
Lesson Info
Extreme Website Makeover
It's so great to be here on creating live! We're really thrilled again, I'm blared the lob in phil's I'm christine weber and we own june bug wedding stockholm and june bug is an online wedding resource magazine that it really deals with every aspect of what you're planning, but one of the things we're particularly proud of is that we show gorgeous imagery on our site and were able to work with extraordinary photographers in what we call our world's best wedding photographers hot list and because of their amazing work were able to show the gorgeous imagery and for that we're always very thankful. So the thing that we're really on fire about is teaching people to succeed in business. And so today, what we're going to teach you how to dio whether photographer and any kind of business is how to enhance your website so that you could make this powerful, cohesive statement about your brand and that you could draw clients that you want to you and just get more of what you want out of your wor...
k. So before we dive into that presentation, I'm just going to give you a just a brief history of how we got here today on way back in nineteen ninety nine, I met chrissy and our co founder kim bamberg in our very first day of black and white one photography at a fine art school here in seattle and of course, we knew nothing about photography, but we were eager to learn, and we're we're still eager to learn today from two thousand one until two thousand seven, christine I shot weddings together, and we shot about thirty five wedding's a week, it felt like thirty five weddings weighs thirty five or forty portrait's as well. Christie worked a part time job to several a cz we got more popular, I had a little boy was raising and we were slammed were crazy, busy with always going to be, like, fun, artistic job like, whoa, wow, there was so much work and so, you know, we get it a lot of you guys on shoot on the weekends, and your friends think, you know, all you do is dress up, run off to a wedding, any cake? And we know that that's about that much of what you d'oh and that on monday, you're like us, you kind of feel like you were in a coma and then on tuesday you're like, wow, three albums deliver got this guy to meet with tonight I get, you know, thousands of photos to process and wow, did I remember to pay my taxes so you've got to run a business, right? And probably the last thing on your mind is you know how we're gonna get that website done? S oh, it's a huge, huge job and really as we were working as wedding photographers, we saw it wasn't just us it was all the other photographers we were friends with, it was everybody else we were working within the wedding's on the weekends, peters, the deejay, the florist, everybody poured their hearts and souls into this job in into this industry, and so from that experience, we just had this idea. We wanted to start a web site that was a recommendation list that would help connect the professionals who we love to really, really believed in with the kinds of clients who they were looking for and would really appreciate what they had to offer. And this was back in two thousand six I mean, people were just are going to use the internet to plan their weddings, mostly it was still leading magazines and there were no wedding blog's, and so we, you know, we honestly just like when we started wedding photographer, we didn't know really what we're getting chosen tio, but we just had that passion and that idea that we really wanted to do it. So in two thousand six, we launched june bug weddings on dh it's, so funny to look back at this, but this is the very first iteration of our home page on you know, at that point we were just a seattle resource, it was a very small and but we were transitioning, we were finding our voice, and we're taking all the passion we had had for wedding photography and moving it now onto this resource on to this website, and we we're just living, eating, breathing and sleeping websites on over the years, of course, with as with everything we evolved, so we took it from this small seattle resource, we started adding lots of editorial content, adding wedding professionals from all over the country and finding our voice and understanding that our strength was really our background and photography. And so we wanted the site to represent that, just like you all want your websites to represent what you do best, we wanted to take imagery and make the site of a great backdrop for that, so we were adding more and more and more and trying to refine capt refining and realizing, you know, we want to focus in for our readers on what's important to them, how are we connecting with our readers? That was really the next step in our evolution, and so we're refining the navigation, simplifying things, trying to get people to go right to where we want them, and what we've ended up with now is our current website. We actually just re launch this about three weeks ago it's brand new on the biggest thing about this is that even though we have tens of thousands of pages behind this, we start our navigation with four main topics that really represents what we care about and what we're passionate about and what we want our readers to understand about us immediately. And so you know, we go with wedding inspiration, best wedding professionals blog's and best wedding photos it's that simple and then you dive into everything else from there we're gonna take what we've learned over the years, all of our successes and our failures and our trial by fire kinds of things and hopefully transition and translate that to you today so you can take all that information on and apply it to your site to get more of what you want out of your website so really it's all about what to do when you don't have time to do everything because who does we want to help you communicate with a cohesive brand? Make a strong first impression, creating easy to navigate user experience at your portfolio for excellence and edit your written content for flow and impact and I just wanted a cz anyone updated their web site in the last six month? Yeah, you guys good good for you it's hard to find time for a year started by fraud that yeah all right, so the first thing to do is to find your voice and communicate with a cohesive brand on find your voice. You know, people hear about that all the time, right? And he's going to find your voice when you're distinctive style, you know, it takes a lot of work, right? So the way that you do, you find your voice and your distinctive style is one. You shoot a lot and you practice a lot, not just at weddings or lift your committee, you know, not not at work, right, but on your own time and find what you gravitate towards naturally. So what would you shoot if you weren't shooting? What answer you weren't training portrays. What would you shoot? So you might find out that you, you love geometric shapes and you really gravitate towards that, and then you might give yourself an assignment to do that. And then when you get to your job, you have that like that, you know, you put that one in your tool kit, right? Like, all I really know how to do this now are you know, I'm going to decide that I'm just going. Nail down my processing on my black and white, I'm going to go take a class about I'm going to find out exactly how to do that we're going to do is just shoot really great. Black and white photos is an assignment for myself to do it over and over again until I got down what's the difference? What window? I want to shoot black and white when do I want to shoot color and really get to know that a really practice with it and see what starts to emerge as your voice? Because that's, what is the most important thing you'll ever do as a photographer is have your own voice, because if you are taking photos that look like other people, then your clients can hire other people, right? And then you're going to be basically competing on price. Once you become an artist, you're competing on nothing because nobody can get what you can give them and that's kind of the magic right that's where that were work its magic. So I'd say this really is the topic that's kind of the overarching theme of our talk today we'll keep coming back to this topic again and again, we'll get more specific with portfolios and text and, you know, really? Detailed things you, khun dio, but all of it comes back to having cohesive brand and communicating your particular style and what's so unique about your business on dh, just like with, you know, all the other parts of your business. Every single thing on your website communicates something. So every word you say every photo you show the way lay out new navigation, it's communicating something, and we want you to be really purposeful about it. We thoughtful about it and try to put yourself in your reader shoes to understand, like, what am I communicating by showing this you kind of can't be off the hook and think it's not really making an impact, every single part of it makes an impact and there's not one way to do it either. Every business is different. Every photographer is different, so having the tools to just think about it and make great, great choices for yourself to your web sites doing what you wanted to d'oh, you know the great thing is the websites, not a published book, right? So you can make mistakes and you can fix him. You know, you can try things and say that doesn't really feel like me, but you think e guess toe understand about a cohesive plan is we're going through this today? Is it's not just about your portfolio, it's? Not just about the distinctive style that you have but it's about that? Does your logo match that? Does you know your navigation match that does your about paige match that? Does your contact page match that making everything matches so that user can come through and just kind of gracefully move through getting to know you two getting to book you? Yeah, they know what to expect and they know what experienced was expect working with you exactly. So to show you examples have lots of examples today of really websites and this in particular lobby photography is one that we're going to die really deeply into. This is the old home page of lobby photography on dh lobby is actually kim bamberg and adam bamberg. Kim who's in the audience with us today is a co founder of june bug we are dear, dear friends of her let's say, I think you give thank you for being here. I'm gim and adam are being really, really generous and so brave, tio. Showcase their website transformation we've been working with her for the past few weeks to remodel her website, blair and I do a lot of consulting for wedding professionals and leading photographers, especially with web site updates, and kim and adam were ready, teo redo theirs. And so we're going to get to show you a lot of before and after is today to illustrate some of our points on dh. One of the biggest reasons that kim and adam wanted to update their website was because of this concept of the cohesive branding, their work, their distinctive voice of their photography has a really fine art. Um, there's sort of an elegance to it, it's really classic kind of timeless. It has a lot of emotion to allow really life, tears and laughter, which you'll see as we go through their portfolio it's all very authentic, and I feel like there's just a really beautiful stillness to it that it feels yeah, elegant, kind of just very high end feel, and for them, they felt like their website itself wasn't supporting that style. And so the goal was to get a website that enhance their work and on the old side that we see here, what they wanted was to update their logo have a little bit more refined current version of that. They wanted to have a larger images, the template they were using has kind of small images in the centre of the page and a lot of new websites you'll see have, you know, much larger imagery to showcase their work even better. They also wanted tio improve the kind of navigation from the animation that happens as you interact with the website. What happens here if you were to click on one of the options of the knave bar there's a little it's a great well animation to kind of acute bouncing dot and then the bottom the photos kind of swing back and forth as you choose them, which is really playful and fun, but that didn't quite match their brand s o there's, that aspect and then a really common theme that I think we all have probably seen a lot is that they're blawg looked very, very different from their website was on a different template, different color background. And so as you transferred from one to the next from the web site to the blogger or vice versa, there was kind of that disconnect that happens where they're they're really easy, seamless experience stops and they have to stop and go well, wait, what just happened and I on the wrong site did this work? Why is this different color? And it stops the flow of thinking about the photography and cumin adam and how amazing they are maybe I want to hire them and it makes them ask other questions about like, well, what has happened, right? You don't want to stop that flow you want to just keep thinking about you and telling me that you are so those were the core things yeah, and in addition to you know, what did they want to do it? Her website? We also want to get more of what they want, right? So they love to travel and they love fashion and especially like to go to france, so you're going to see that not only did we think about what's the look what we thought about what's their life and how are we going to get more of what they want as we go through looking at their new website? Yeah, and so here we have a little sneak peek of their new home page, which does just what blair was saying it puts forward immediately what they're the best out and what they want to do more of that the new logo really simple nice is to understand navigation big beautiful photos and photos that really showcase their skill with black and white processing their kind of fashionable wedding photography kind of an intimate you know, sexy vibe to it and then some beautiful kind of fine art travel photography as well there's additional photos, you'll see that go on the home page, but this is just what they start with. They show you right away what their strengths are and what they want you to know about them. So you want to make a really strong first impression when somebody comes to your site, because aa lot of times you know, couples today they're looking on their phone at work and they have zero attention span. They want tio there like, oh, I need to get out of her, okay, so boom, they get on this webb, and they're all over the place and what they want, what they want you to give them the solution to that angst, right? They want you. You do find a great photographer and feel really confident about booking you. And so that strong first impression has to happen quickly. So three seconds, three seconds for it to load three seconds for it to make sense and really wow him right and that's, something we struggled with all the time. Because we literally have hundreds of thousands of images to load on our website and the load times, just like three seconds husby three seconds, but it really does in order for you to make that strong first impression, and then you want to do, like, similarly what we did with kim, your first impression should really be authentic, right? Because that's who you are and you want him to go, oh, because you start make a lot of decisions about who you are that has nothing to do with that, they're going to start thinking about I think these guys probably charged this much. Well, maybe they're too expensive for me or maybe that's just right? Or, you know, they're going to start making all these things on this one photograph, right? So, you know, don't open up thinking I'll get him later, I'm going to open with the shoe shot, and then I'll show him the rest of this story. No, show him what you want to understand right away, that's, right? It really has to dio through the technical aspect of quickly engaging them because if not, they're going to bounce right off and it has to celebrate your style just showcases what you're all about right away as another example, we're going to show you the web site of jeff newsome jeff is a photographer out of southern california who we love was a dear friend of ours on and I know you just adore his work I did tio idea or where we're very lucky to know and to work with jeff. The thing that I like about jeffs home page which will also works is this navigation which we'll discuss later is that there is the photographs are very cohesive they're saturated similarly there out of the box and that's what he does none of the images here are particularly classic or traditional there you know something seen a little differently than another photographer would see them and I love the way that jeff has his hand up that's is about there and why that works for him is that he's a really unobtrusive photographer he's not that guy that's gonna poggi he's going to stay in the back and look for really creative solutions he also has a very mathematical technical mind eso he really sees things I was talking about geometry he's a guy who really sees geometry really see shapes and so he has that very mathematical and edgy look at life's like how he uses this almost metal look for his background of his home page there which gives you that little sort of technical edge look it just so cohesive and so showcases his creative kind of quirky kind of edgy but really lush beautiful photography style immediately the next website will look at as an example of a great first impression is the web site of davina and daniel they're husband and wife team out of canada and their style is just so full of life it is almost larger than life sometimes they really attract couples that are celebratory that loved a party that love destination weddings they travel a lot on so their work really really flipped reflects that and unlike jeffs where he had just a grid of photos all at once, davina and daniel do a rotating slideshow on their home page that shows you a number of different things and this is the very first image they start with just right off the bat you see they're all about capturing those really moments that you almost can't believe they got on just the great big, huge joy in life so they start there and then they go immediately not to another photo but to a quote that really and still a lot of confidence in their skill level its range finders top ten most sought after wedding photographers of two thousand twelve so that's a big statement they're making right up front they roll after that right into another very striking image edgy, super fashionable and then they go into a gorgeous portrait probably a destination wedding another quote two thousand twelve fearless photographer of the year, another gorgeous image really fashionable again probably a destination another quote june bug's best of the best two thousand ten eleven and twelve they won they were featured in our photo contest we run on june bug and then another beautiful image equally dramatic equally as visually striking but another part of the wedding so I like that the whole slideshow you see there showcases different parts of the wedding day so you see they don't just stick to one but the photos all go together they're all somehow cohesive the saturation the processing the point of view feels like it all comes from the same people and then those quotes in there that really tell you yes you can trust me you can hire me and feel like I'm gonna do a great job for you so that's what's important to them is communicating all those things and they do that right away with that first impression you get on the website and you might guess that you know with all of those credentials that they've been shooting for ten, twenty years but they've actually been shooting for five and so all of those things have happened in five years for them and that's because they work so how hard they work crazy crazy hard practice practice practice teach from other people they teach themselves they're just in it I mean they're one hundred percent in it and so you're just it's really about passion it's really about passion and work ethic and so if you know you're just starting out, don't think that you're never going to get there, you can get there quickly you just really get down to it. So the next big thing that we think is super important and an easy thing to change and to improve is creating navigation that's intuitive and that highlights your strength so similarly to the first impression of the use in the photography to really put forward what's powerful about what you do, your navigation can really do the same thing should highlight what you're great at this is the point in the web site where you have control you have a lot of power to influence where people go next what do they learn about you in what order do they learn it? Aa lot of people might want tio sort of order the options in the navigation bar you know how you do it with its vertically horizontally what you're putting forward there is what people will probably choose to go see first, you know, for a second third. So are you putting your bio first? Are you putting your raves page first? Are you putting your sort of paid about your approach to photography into art? If that's what's important to you that you want them to know about you first put that first, if it's your image gallery than you want your photography to speak for you first before they read your bio and get to know who you are personally put those things first, you could really guide your readers throughout your website to get them to have the experience with you that you want. So, as an example we have caroline trans website caroline is a photographer. Another photographer in southern california, los angeles on her work is very romantic. Well, how'd you decide you, caroline. It has a very distinctive style because she she loves a personal style. She has a really strong personal style in her home in the way she dresses, and she loves particularly vintage fashion and sort of rustic romance. And she does a gorgeous, gorgeous job of capturing it. And so what happens? Because he shows a lot of it in her portfolio is then she gets those clients that she wants, which way we talked about before so it's that synergy that happens together, you know, she loves that kind of work. They love seeing it. Boom, they come together and everybody's happy, right? And so with her navigation, because her imagery is so strong. And that's, really the way she communicates, she puts that right away for people to look at. So when you click into her web site from her landing page, this is the home page that you get to. She has a knave bar that has the different sections, but on her homepage year the galleries are seen right away. So you're probably going to get to this page and click on one of those photos before you go up to the small nab are at the top on immediately as you roll over these images, you see the different portfolios she has so babies and families, weddings, love shoots and boudoir. These are the four areas of photography that she focuses on, and she wants you to know immediately. These are things. I'm worried that these things I love these things I want to do for you. And then once you click into one of her galleries it really supports, like blair was in the way she lays out her photos, supports the style that she has. She shows you many photos altogether laid out in a very editorial fashion. So you see the way it all works together, you see that she captures all the details, all the personal style of her client and that's going to attract. The kind of couple that wants that coverage for their day, they want to be seen that way, they want all their hard work of designing their wedding day core to be seen and photographed and captured. And I'm honored that way, right? So she's putting forward what she does best and she's getting more of it back and the navigation really help is that because people see it right away, right off the bat, on her website, everything that's laid out here very cohesive again, there's nothing that is processed differently, the process is just, you know, the saturation is the same, the processing is the same. So there's, nothing that stands out just is all, you know, beautifully cohesive and so there she is, you know, as I say, able to grab those kinds of clients, and as we saw with jeff newsome, he shoots for wedding photographers primarily, so you're not going to see very many details he people hire him to take out of the box photographs that could come up with really, you know, creative solutions that their wedding to basically blow their minds. S o he doesn't, he doesn't gravitate that people don't come to him that want to have details taken it's, not his client, so you don't see that on his site. Yep. So let's actually show you so jeff for his navigation like blurred said that the home page there that access is navigation as well and so with each of those five photos it's really simple to very straightforward wedding portfolio, other portfolio blawg workshop and about jeff so it's very easy to use he click into the wedding portfolio and what you see there are those standalone images it's different from caroline's if his own style he takes these ward is images that just kind of knock your socks off, they stand alone. They really represent the feeling of the whole day the essence of the whole event and what I like about this navigation as well is that it kind of it feels like his style. What happens on the live site when you get here if you move your cursor back and forth you seymour, you see more photos, the whole grid moves around and so it kind of feels it feels creative feels kind of quirky, a little bit off kilter, which really kind of fits with his style. It just supports the whole essence of his work and then you click on each individual photo and you see one photo come up at a time one powerful standalone images that just like get you they just get you right off the bat and of course they're not all literally is off kilter is that I dio love the grid because again it's cohesive, everything saturated the same we start to see that color palette you start to see the distinctive color ballot because one of things really interesting about photographers is they actually of colors that they shoot in and they just find everywhere they go. So you know the work it's really cohesive you start to see the color palette emerged. Another great thing about his navigation is that see down here at the bottom is has returned to menu this is really, really important with your navigation you need to be able to move forward, you know in throughout the website to see more and more, but that disconnect will happen if you go into a page and then suddenly you don't know how to get back to where you were. Jeff doesn't have a main navigation menu that's apparent on every single page of the site. You have to go back to the home page to choose from one of those five options and so he gives you a very clear option at the bottom to go back, go back to main menu and also to contact him so it's very easy to use his website you don't get lost and suddenly get confused and frustrated well and you know may seem so simple, but one of the things I d'oh for june bug is I curate our world's best wedding photographer scott listen past all of our hollis and so people come to us by application and I review their sites and very seldom do I reject an application because of navigation but it's actually happened on several occasions, so get in and it's like ok, I'm in here and now I just don't know what to do I can't get back and that whole idea of you know we all seen sequentially so are always you know, we plan something designed something we're like, oh here's how you get there but we often think about you don't think about how are we going to get back out of here? And so what I have to think about when I'm making those decisions is can I wholeheartedly recommend that a couple go look at this work and that they're going to be able to go right through and hire this photographer? And if there's a it is enough of a disconnect which is very seldom but but it happens then you know I can't pull hardly do that yeah, the next topic is about editing your portfolio for excellence and this is just this is major though it's a really big this is probably where you're going to have the most the most difference made in your website on dh you know really for us like this quote says are is it the elimination of the unnecessary it's just it makes the biggest difference to your work. Ok, chrissy, I just see that there's a question here, and I don't don't want to. Sorry, I didn't question about the previous high. David, I understand your, uh what was presented as the home page also has to return the menu button this or does that go? This is, you know that that could be my bad from putting the slides together, I think it's where we grabbed the slide from because we got grabbed it farther. And we've already started navigating the site. Yeah, my screen capture. Good that's. A good question idea. If it is their sight, you do have to ask yourself. Yeah. It's a really good point, because testing is one of those things that you just you can't know exactly unless you tested. Unless you try to put yourself in your reader shoes and click on every single link on the whole site, try to get back trying to get forward. Test all your contact pages. Would you know what's going on? Would you know if you you smith that contact pages there? Thank you. Page that come. Is back to say yes, I've received this so many little pieces that on we see this all the time and we do it at june bug, we have this idea of we build this thing, and then finally you're testing at the end and you think it's gonna be great and then you're like, oh, I never thought of that. Oh my goodness, right? So you just you have to use it and test it and that's a really great example of you were testing this home page, and that was on there. You click on it and go, I don't need this, right? I am on the main menu, so really, really good point you're making about making sure that everything works well together. So I think that's a big thing is people think what I designed my web site and now I've launched it and it's done way launched our new generation of our website three weeks ago. We're working harder on it today than we ever have been because there's so many things that still need to come together on the back end and all of the suit is really mainly testing. And when you have forty thousand plus pages like we dio the testing is pretty severe just goes on and you can't just just once you know, you know you're testing multiple multiple multiple times and hopefully as many editors as you can see, we're going to talk about you know, your friends and your family and the experts in your life because editors are going yeah, they're golden's you know, yeah, and they really do come into play with editing your portfolio, be able to look your own work is so hard looking at your own work objectively not being sort of overly attached to imagery because you love that wedding day because you were there and you love those clients you had such a good time when their mom is so sweet and you know, that's your experience in your story but your potential client and your readers they weren't there they don't have that context they don't know that story on dso it's tough, you have to be able to separate yourself and sometimes getting other people's opinions is the best way to do it even though it be so frustrating having someone else give you their feedback and you want to be defensive and say yeah, but this that and the other but if you really try to, you know, take in that that feedback and think if they're thinking this probably my potential clients are thinking this too, you know? Yeah, yeah, yeah. So if so, how do you get rid of everything that's unnecessary and just leave the gold behind us. It's really? What? It's about that's right s o four portfolio editing. This is where we're going to jump in really deep to the lobby photography web site. Um, and this is the first first page of the old wedding portfolio on the old site. I'm going take you through just the first ten images that they had in their old portfolio to show you the way it was laid out before and what we were trying to improve upon there's a great images in here, there were just a little bit small. Sometimes they were paired together and dip ticks and trip ticks that didn't necessarily showcase the strength of each individual photo. Sometimes you're I wouldn't quite know where to look when they're paired together that way. And sometimes it's just not it's, just not their strong. His image on dh, you know? So you you get something up there and that's, okay, you know it's a website. So you so you change it out. That's, right? So what we did with kim was we had her send us a great big huge envisages a drop box great big huge file in a drop box of all of the potential portfolio imagery on dh like blair was I think mentioning earlier with jeffs grid and you look at all the other how cohesive it all looked this is a great kind of starting point look at all of your work in a grid in a drop box just on your computer in thumbnails and see if any of them really jump out at you you know as different different processing really different composition anything that stands out that you have to take it out but look at it, identify it and asked that question why is this different? Is this different in a strong way in a really powerful layers is different in and maybe it's not quite my the best representation of my work or yeah it's made it's not what you want to do more of so ask yourself those questions when I first saw the grid kim called me up and said did I just say you drop box open it up you got it honey let's let's check it to check it out and so my first thought was ok I'm I started looking at the one on the left in the third row down I was like oh that's kind of a severe tilt there I don't see her doing the rest the work I want to look at that photo is it too tilted? We decided it was we took it out. Those surveyor tilts are going out of style the one in the very bottom right hand corner is a little bit uh light it's it's I thought at first that it was overexposed but then it turned out that it actually that meant sense for that photo but it was just kind of, you know, originally I just looked at it and started to go. Well, what about this? What about this? What about this? You know, and I think that's a really it is a great thing for you to do is just look at your stuff in a big grid and say, well, what doesn't make sense right now and then ask yourself again, yeah, so this is example of one of the photos that we recommended she take out of the portfolio it doesn't represent the best of her black and might work she's really skilled and adam are great that black might processing beautiful, great traditional kind of white to black on everything in between gradations and this just doesn't have that same same consistency yeah, the totality is just not in the pocket for what they do and what they're known for, so you know we remove that image yeah and instead a different ceremony image that is was left in that's really beautiful representation of what they dio the atonality is much more consistent with the way they shoot it's it's a great ceremony moment it's got that emotion it's got the little the family, the child things that they really excel at so, you know, in contrast, this is something that really does represent what they're really really excellent to keep that's another one we recommended that she removed from the portfolio online was the ceremony moment really sweet moment super cute great, you know moment for that couple to have that photo, but you have to ask yourself, is this the best ceremony moment photo I have? Is this the best moment of glee and deep jubilation that I've captured? Or is there another one that actually would showcase of this moment and this feeling better? It just reminds me like when we used to see that inevitably there would become the kiss and then I would be thinking, why is that officiant standing right behind that kiss after about four years or shooting, we started out to be efficient when I would be like hi, thank you so much for being here we just ask you one favor when they do the casket is move over real quick if you did it almost every single time they have division head floating thing so this is the keeper, right? This is the version of that photo where it's a moment it is joy it is people interacting it is a celebratory moment but it just it's just better it is them even more the saturation is great, the color is great every single person that background is really engaged the competition's better it's just a stronger example of what they're really really good at and what you really want to pay attention to and you're choosing your five star images looking at what all that stuff is going on in the background to is everybody engaged because a lot of times you'll catch a moment and it's the guys the guys over here and he's like, you know, he's got his water bottle are yanni or something like that? And so they really think about when you're taking moment shot is what's going on in the background find those people they're really engaged in super excited about what's going on and are watching the couple dance or watching them cut the cake and they're you know, right there with them they're part of your photographs, so that gives you that extra juice you always want to think about that? Yeah, it doesn't raise it up to that five star image from good image to a great image, which is what you want to show on your website this is one more photo that we recommended she take out and it's very similar to that. The people of background are particularly engaged with the emotional moment that's happening in the photo there's a very sweet moment there, but you don't quite go right into it. The background a little distracting. I want to know more about what's going on there, but it just all of these don't quite come together to represent that core powerful moment at a wedding. Um, and instead here's one where it does all work together, it is a new emotional moment. It is gorgeous, fun, beautiful, black and white, and all the pieces of it just worked together. And so for kim and adam, this is what they want to put forward to people, to show what they can dio and they showed a lot of jewish ceremonies and who doesn't love a horrid answer me? This looks like one of the funny things about old on. So to have this, like upfront in their galleries is really great because, again, it's it's, authentic it's what they do and it's going to draw the kinds of clients that they want to have that's, right? So now here we are back at the new home paint of lovey which is so beautiful on so all that image editing we did for the portfolio that applies the home pages well and for all the other illustrative images there throughout the site on the contact page on their bio page you want to think about all of the photos in your sight and how they work together so now on the home page this is the first set of photos you see in their rotating slide show it showcases their style here's the next set of images you see that come up on that rotating slide show it represents their fashion work it's striking being really strong imagery and it just pulls you right in and you notice it was taken it's actually taken to francie you don't know this france but you can kind of tell us europe and so that's it subliminal getting more of what they write well destination travel in there and then third image that comes up is one of their fine art pieces you know it's very different there are no people obviously a very different genre of photography but it's still consistent the processing the color palette it just works with them I feel like it's still represents their their whole body of work and it doesn't give you that disconnect it kind of showcases all of what they dio right away do you greet him yeah, and then just a jump really quickly to show the navigation. They have their about section first, so that you learn about them. And then when you go into their galleries, they order the galleries themselves in the order that they want people to look at them, and in the order that they really concentrate on them. So weddings air first, a lot of times that we see people doing sort of alphabetical order on their site of their galleries, just because why not? But what happens if you shoot weddings? Primarily the london, but the very bottom of the list, and it kind of looks like that's your last priority, right? So for them wedding to their first priority, and then fine art and in fashion, and then portrait's so those that's probably, or that people will look at those portfolios and the flow really nicely together and showcase that work kind of in that way. And now we have the new weddings gallery for lovey and so it's, this isn't the exact order that they're in now, but these air ten photos that are keepers in the gallery, and you could just see the quality, the size on dh, all of them, we feel like, really represent their strength. This is a just, lovely, intimate moment, it's, right? In the saturation and move the positivity and joy they put their clients that is they're just they just spread joy wherever they go. So it's it's a great opening photo that's right on the moving, not a portrait that's very fashionable, really strong images and a really intimate connection with the bride and I think, you know, again tells you that it's really comfortable working with them if they're going to photograph you, you'll probably feels comfortable that this woman looking right into the camera and being photographed and I love it, this is a very, you know, very purposeful, putting these two photos together because either photo on their on its own is great when you put it into together, you not only get that they're taking a beautiful bridal portrait of the bride, but they also how much they're connected and that she feels she is having a good time and she's at ease and so that's going toe, you know, tell a bride oh, getting my bridal portrait taken is not going to be a drag actually feel like kind of fun and, you know, I'm going to enjoy myself. Yeah, and then we see the gorgeous hora photo from the reception we just looked at a moment ago. Great ceremony shot paired with a photo of two darling little to learn the wedding beautifully match beautifully I don't think they were even from the same wedding, but the color palette is, you know, is just what you want to see another emotional moment that you just can't you can't fake, you can't set up this is what they're great at capturing the true emotion and reactions of people the gorgeous ceremony exit shot again on then I think this one is a really nice edition because it's a very still moment after a lot of big emotion in the other photos, you get this kind of backed off very still serene romantic, just very intimate, romantic it's still a moment, but it's a different quality, you know, so it shows him breath of approach, darling kind of a fine are black and white beinart feel again beautifully process black and white, beautiful, intimate connection and again more joy, which is what they're so good at yahoo doesn't want to have that photo of them and that's. One of the things you always want to think about when you're building your portfolio is that what the couple is doing is they're putting themselves in that image, and so as soon as and I've heard so many couples say this oh, I hired someone so because they had this photo just one photo. They they fell in love with a photo and that was it. They were done. And so when you're thinking about those first strong impression, image is leading them into your portfolio, you really think about if I were hiring me, you know which of these four is what I want to be in? And this is a photo that a couple conceive and say, yeah, please take that of us, yeah, that's, exactly what goes on eso with portfolio editing. These are our main tips when we've already talked about, but they're important enough. We will reiterate them for you here, so on ly five star images and resist the temptation to use fillers. We always say we tell all of our clients we tell everybody we know if they'll listen to us that you know thirty killer five star images, always going to be a more powerful statement on your site than a gallery of one hundred images where there's, thirty, killer ones and the rest are good. Fine, but not five star because you'll be judged by the weakest photos in your portfolio will kind of watered down to show on lee the five star images and if you take your let's say your portfolios got two hundred images now and you and you narrow it down to the ones you know let's say eighty that you think are five star images, you know, you really want to be sure that you have other people look at that and see how many agree now, you know, artists, objectives. So not everybody is going to say, oh, yeah, there were one hundred percent across the board, you know, when we do our best of the best photo collection, you know, we're arm electorally and the end going no, this one no, that when you want it to last, too. So you know, that that's normal, but you wanna have, you know, enough people. I agree that these images belong there and it's just so golden editing editors, doing, you know, any kind of visual, letting any kind of text editing the more the merrier. Yeah, more and put, the better andan you make the choice, your own informed choice of what represents you, to showcase the type of work you love and what you want to do more of what he put forward is what people will hire you to dio if you don't want to do you know a certain kind of wedding are certain location don't put it on your web site because people will see it and assume that's what you're really great at, so showcase what you want to do more of put yourself in your client's shoes like we've been saying again and again yeah pretender them keep your processing consistent so it doesn't create that disconnect. It shows that you are, you know, have ah really strong viewpoint across all of your work stay away from formulas don't show the same type of photo multiple times. This is where, you know, in the next two there's all go together really favorites portfolios you don't want to show the same people multiple times that can have an impact on people that like, well, gosh, if I've seen this bride five times in this sort of favorites gallery, have they not photograph that many weddings? Is this the only bride they have to show? They're going to start to make up stories and their heads when there's a disconnect and you want to control the conversation, so be careful what you're putting forward again is communicating everything there's been several times where I've been looking at an application and I'll go to somebody's website and I'll see the same wedding in their gallery, you know, see that their favorites calorie, it'll have the same bride in it six, eight times, then that will also be the featured wedding on I just met immediately make this assumption that they haven't been shooting very long and s o I think ok, well, you know, they're trying to fill it in, and they're they're trying to make it look like they've shot a lot of weddings and it's been amazing to me when I have written the note to say, you know, we can't accept you at this time. It looks like you to do some more work. People write back and say what you know, I've been shooting for eight years, I've shot three hundred weddings so simple, why are you showing them to me? Why are you showing me the same one? And I think that that's something is just a really easy to make a mistake about because you get emotionally connected and somewhat easier just so perfect, you know, humbles got so much chemistry, it's so juicy and the lighting so gorgeous, you know, the venue is so amazing and you really want to show it, but kind of my rule of thumb is in your favorites gallery, not you can't show the same couple more than twice. And if you really love it that much making a featured wedding just go full bore with them but do not replicate it in that favorite so you're not sending that message that you don't have enough favorites right? And with those featured wedding galleries, if you do show a full wedding or event from beginning to end, think about how you're showcasing that if you have three for instance featured weddings galleries are you is the formula where you're showing the photos the same like do you start with a dress shop and then issue shot and then the bride getting ready and then the groom getting ready and then the mom pending the boot near like is there a formula there? Whatever it is because would that if there is one, would that be communicating to your potential clients that you see every wedding the same? This is a formula I approach all my weddings like this I shoot exactly the same photos of each one I'm not going to be creative for you and see you as a unique individual and photograph your day the way it should be photographed that may happen I mean these are just all questions you want to ask yourself, how are you putting forward your work and might it communicate something like that or you think it's really communicating what you want to be? I frequently see where the every wedding on a block will start with a shoe shot or the dress hanging and a lot of times it's not a strong image, so right away they're not making that strong first impression. And then see that happened there there's a formally where begins with that, and it ends with the same sort of things, and so when you're looking for fiserv images, even whether it's on your web site or on your block it's not necessary to show a whole wedding if every part of that wedding didn't, you know, really get it right. So let's say you went in and just things didn't quite come out the way they wanted to and getting ready. Or maybe everybody was way behind schedule. It was crazy and you just couldn't get the shots. We don't have to show that whole wedding on your block. You have to use that same formula again. There's something about the wedding, maybe was a dick? Or maybe it was the great big emotional moments, maybe was the wonderful dan shot so block about that and don't like force yourself to have to block an entire story about everything that you d'oh if that entire story isn't it gonna look a awesome is pulling out a piece of the story that really sings. Yeah, and if you do that, you pull out the piece of the story that things and you say why you loved it and why it was a really unique and special don't you think that couple is going to be like, yeah, this photographer seen so many weddings and they think that my dancing was the best they've ever seen I mean, you're honoring them by saying what's special about it it's a great way to connect and again communicate to people that you see them you see them is unique and it's special and you're there to document their day that way so after portfolio editing, you also have to edit your text and this is tough for a lot of photographers because, you know, we all are visual artists basically were visual people or visual thinkers we communicate in images, but you can't ignore the text on your website either. Yeah, you have to do and so many people I mean, there are some of you out there that are great writers and, you know, it's hard to be everything is going to be right and left brain and you know all these different things and nobody, nobody is everything and we have these on like portfolios that include marketing text and so I do the bios for people on june bug I've written like a thousand for target for bios but then I say, ok, on your on your online profile, you get to say whatever you want about yourself, it's your marketing and tax, we're going to do the editorial, you know why we why we chose you? And then you're going to say whatever you want to say and people go, oh, what? I'm gonna stand you, tax yeah, we're going to get that. What am I going to dio? And so often I end up going over to their about page in the way that they're showing you know how, why you should hire them and that's where I find a lot of problems, because then it stops matching their great brand. Yeah, so yeah, it's just it's very important to have the cohesive tax that runs throughout the website as an example. Probably the biggest place on your site that you're gonna have a lot of writing is in your bio or you're about us paid whatever you're calling it on dso this you want to really just like with everything else, you know, your style and your approach and create that atmosphere for the person who's learning about you to feel like who this is, what they're about, this is what they're like, this is what it will feel like to work with them. Eso as an example, we're going back to jeff newsom's website. This is and you click into his about jeff page, where there's that hand in front? You know where he is very much. He wants to be in the background. He's not trying, teo, you kind of be the superstar photographer worse he's outfront similarly see in this photo he's there, he's kind of in the background a little. The little guy there ondas text is very small as well because he really doesn't want to be all about him. But they're really I would say you. You really need to have bigger text on that for the readability, but because it kind of looks like code it it works for me you're like, so we'll get a little too what it really has to say here. Yeah, so the great little things that he says that connect with the client, which is what we really want to get to are these, and I'll read them to you and we love them because it's not about jeff. I mean, he's talking about himself causes his bio. But what he's really doing and what we recommend for everybody with their bios is you're telling people about yourself, because what does it have to do with them? You want to explain how you're going to solve their problem how you're going to be the solution for them how you're going to see their day respect them they're coming to you for a service they're not just getting to know you and then walk away right there looking for a wedding photographer or a commercial photographer or whatever it is that you dio on dso really you should use your bio and all the website tax to solve that problem for them to give them a solution to what it is they're looking for and having that be the underlying theme of all of the text on your site is what's really gonna get people to feel confident about working with you so jeff starts his bio here in the very self effacing way that he no sort of puts everything forward he said I didn't grow up with the camera in my hand I'm not going to tell you that I'm awesome list my credentials of which I have none which is totally not true he has lots of credentials it is my goal old what my photos do all of the speaking for me and my sincere hope that they convey my deep love and appreciation for this art so that's a pretty big statement he's being kind of funny at first you know talking about how he's not that great but then he goes boom straight for the kill and says pile of this I have a deep appreciation for this art in a sincere hope they convey his deep love that that's a lot to say and so that really communicates wow, this guy's serious he cares a lot about photography and he's gonna care a lot about my event that he's photographing and then he closes the whole thing off by saying I'm in love with people in love I make science and call it art I'm jeff and I'm pleased to melt you, which is totally job also he wants to take that one individual image that he shoots and just melt your face off with it which is what he always says he wants to just knock your socks off wow you on dso the whole thing it works for him right? It's his style but it communicates really deeply what it will be like to interact with him and have him as your photographer and again it's got this hip edgy field so somebody has to read this you know, if there's a you know, a southern mom who's goingto wedding together for her daughter and she really wants a whole bunch of classic shot she's going to go please to mel you I'm confused all right? I don't know I want to be melted, but then somebody else is like hitmen angie is going to get it right away and go please jack, help me write. Yeah. He's gonna bring those clients that he wants and give them what they want that's, right? The next buyer we want to talk about is that of caroline tran. She has, you know, beautiful photo of herself photographed, I believe by elizabeth messina. It is warm, it's sweet conveys her personalities. You get a sense of what it'll be like to interact with her andan her bio does just the same thing, but in a very distinctly different way in a very away that really represents her personality again. But she can next with her potential clients and tells them why she cares about them with each shoot and value next door is my subjects, and tell them with beautiful imagery. So it's all about the imagery and about this subject is not about her, but what she does for her clients. And then she says, I want to I want you to laugh and cry when you look at your photos, whether it's your wedding day or your baby's growing up time guys goes by so fast. So it's my job to tell your story beautifully, all about the client and what she's doing for them and it also tells you that she doesn't want to just take the wedding day. She actually wants to take the baby portrait and she wants to move on into taking anniversaries and she wants to create this longer term relationship with you. So, you know, just by telling you in that you get that and then that's in the back of your mind after the wedding oh, you know, two months, two years later when you know the bride is pregnant she's going to go that's, right? Caroline wants to shoot my baby photos, you know, it's it's in the back of your head? Yeah on then as another example from the update of the lobby photography site. We're gonna look at the before and after of kim's so this was the old about us page on their block. It was very simple. There wasn't a lot to it. Gorgeous photos of them again photographed by elizabeth messina on dh then just a little bit of information there about who they are. This is the most classic about page that is on the market today, and this is what I'd say probably fifty to sixty percent of all of the about that I read, and so I'm just going to read it out loud because it is just so classic kim's laughing your head off that's fine there's nothing wrong with being in a crowd, so it says we're in love with life photography paris our dog his name's matty that's not there on coffee and good chocolate. Among other things, please contact us for a quote we'd love to hear from you now, there's. Nothing wrong with this but what's not working about it is for one thing. I mean, really? Of course he likes photography on she loves her dog and everybody loves their dog unless they love their cat. So you know, that's the only thing is particularly distinctive about that. Is you calling about half population that everybody loves coffee lose in seattle and pretty much everybody is not allergic to it loves good chocolate, right? So they're here you get to know a little bit about her, but nothing really distinctively specific about her and nothing or about her and adam and kim and nothing really specifically about why you should work with them instead of someone else and that's the main thing is that your bio you needs to connect people with you so they can create that warm, fuzzy feeling of yes, I'd love to hire them and also what are they going to do for me? That's going to be a solution to what I wanna have done and it's not like you couples have problems, a lot of business, they say find the problem and make a solution and I like it you know couples got a big problem that they needed for tire for but they do want this solution of finding the right one that's right? And the big gop al decision can really help that happen. So the new about page for came in adam uh it took the same really beautiful photos two of them from the previous page the same imagery but it took the two that were the strongest they looked beautiful together it's the same processing and I have to say these air such a great representation of kim and adam and the feeling that you get being around them they are so in love and sweet bubbly attitude came laughing over there and and adam laughing is just if them it's absolutely them and that's a big part of working with them as you get there, their energy and even around that all day long they've been married for ten years and they seriously seem like they've been married for two days it is just absolutely adorable and it's part of what they bring to the wedding is that love that they have for each other you just get this feeling like these these guys are in it is like the other end of people in love and so they just exuded and so these images really show that and they're sort of quiet romance and then they're there big bubbly fund personalities and I wrote this page for them so it says kim and adam are in love, and I think that that's like you get that from the photos and then it says with life everything french, so not just paris, but everything french fine art photography and capturing moments that are meant to be remembered. And so here's, what we get into the solution is the moments that are meant to be remembered that's what? When you're your audience starts to go off, they're going to get the moments of mine my moments, my my things, that will never come again. Those you know, my dad looking at me, me coming down the aisle, so they're ok. They're not gonna miss anything. Now I'm starting to feel good. I like them, they're fun, and I'm not gonna miss anything that's, right? And so this is known for their artistic wedding photography, and I did this in third person because these guys are shy, they do not like to toot their own horn, and a lot of retirees are literally terrified of it. They just feel like it. Why should I even talk about myself? It sometimes you see about and all it is is a pigeon, contact me, you know, so I wrote this in third person. What you can do if you really have to be like I do this I'm good at this you can be king yeah kim is great and you can say I want you know to melt your face off rather than I well not your face off so anyway says no one for their artistic wedding photography, high fashion photos, gorgeous dance images and compelling portrait kim and adam bamberg celebrate life through their lenses and see the obvious authentic beauty and everyone they meet and so now they're audiences going all they're going to see that I'm beautiful they're going to find that in me and show that they are positive, upbeat and romantic to the core which goes with their images and their clients rave and that is a link to an amazing kudos page. One of the things that they've got is kudos, kudos kudos from happy clients and this thing literally goes on for pages and pages and I would never tell you to do that on a web page tablet scrolling, scrolling scroll but we're talking about kudos oh yeah please brand because nobody's going to read all these right they're going to eat a couple of them and just look at the massiveness of it there you go my gosh, everybody loves him and the depth of the experience that comes from having those kind of a ton of kudos so their client wave that they adore their photos and can't wait for the opportunity to work with him again at home in seattle, in the san juan islands and paris, france. They're avid adventurers who would love to capture the moments that mean the most to you, wherever your heart takes you, so they live actually have in seattle there folks live on san juan islands issued a lot of weddings there they have the super cool chateau that they can hang at this outside of paris, where they've actually they got married themselves, where they've shot weddings, where they'd love to shoot more weddings and can actually look you up and you're out on you want to get married at an awesome chateau in france, and it says, you know that they're there ready to go there, let's go anywhere, you know, we're excited and we're ready to go anywhere you want to go, so it brings in the more destination get getting more of what they want. So then we go to the contact page after the bio. This is where also he's going to have a little bit of text and a lot of people actually don't have any they just have a form oftentimes to, you know, stop it from coming in like this, just like this is contact us, you know, nothing else but that does like if you have the rest your website is so great and it's so cohesive it's warm and you've got people really engaged with you and what it's like to work with you and then you get to this contact form and this is the last place they're going to go on your site right? Hopefully they're going to get here and want to contact you but if there's just kind of nothing there and it's a it's just kind of a form it's not continuing that flow and that cohesive experience all the way through to the very last moment to the very end so you know it's really pretty simple you don't have to add a whole lot you don't I want them reading paragraphs but one little prompt one little call the action and an invitation welcoming invitation to contact you he's going to go a long way because it's intimidating it's hard it's I think scary for a lot of people they're going toe going right and ask about pricing and start to start in this relationship that you know they're making this really really big decision so kind of calming their nerves and welcoming them to contact you and reassuring them that you're excited to hear from them you're gonna get back to them you know just a straight contact form can feel a little bit like I just went shopping for all the stuff and I got in my cardio and there's nobody there to check it out like it's just sort of like what his stop and it doesn't face, so we wanted to all the way through and it's, just a simple is saying you get in touch, we have cameras in her hands and passports ready. We can't wait to hear from you, and now people are thinking, oh, ok, they are going to get back to me pretty quick because they can't wait to hear from me, which is one thing that people want to know and it's one thing that you need to d'oh is, you know, even if it's just tio quick text him back these days and say consul, excited that you sent in can't wait to connect will be back, you know? But you really need to get back to people in twenty four hours, no matter what you're doing. And this is a way by j a little bit of time because you're like that. These guys were selected, you know, to get in touch with me, they will. You give me a little bit of a sense of confidence that they're going to do that so those who remain five points that we think you can take on a just on your own website you don't have to start from scratch you don't have to rebuild the whole thing you don't have to hire, you know, web designer and spend thousands of thousands of dollars I mean that's great too, but if you don't have time for that and you want to make some immediate powerful changes, we think that these are white things you khun d'oh so we have a little quick checklist for you, which is kind of like homework and then it just questions for you to ask yourself to help you kind of go through all the points we don't care, we're giving the slide back to the folks in the show, you know? I'm not sure actually we will do our best to do that I'm not sure if we're able, but if we can, we'll include this and honestly, if we can't do the whole slide deck will put this page in as a pdf as well, you've got to quit trying to write all this stuff down right now would be sure you get us much of the checklist type of stuff to you. Yeah andi, I have to say also that you you touch just as we're wrapping up the five things we didn't touch it all on video today and that is a huge website topic but that is again a huge website topic so we could do in an entire workshop on that and I know this morning matt miller just telling this morning with killed for mentioning that yeah, yeah absolutely I well obviously what's been going on a photo week right? If you want to learn anything the package busy yeah, I do have a couple of bonus download come with our class that are about seo really basic really quick on ceo basics pdf and then a little video glossary that we put forward so that is there were not ignoring it we're not pretending like a ceo is an important but you know we just didn't want to fit it in teo our top initially you know he's got yeah, I got the oh so our quick website checklist for you does my home page load quickly? Do the images on my home page make a strong impact and reflect what I want to do more of is my navigation easy to read and understand and as a reader what I know where to go next and how to go there next and how to get back from their own which we talked about do I consider every image of my favorites gallery to be five star do each of my featured wedding galleries tell unique story of that couple does is my bio authentic? Does it connect with an offer solution to my clients? That's my website free of typos grammatical errors and broken links and that's the most no ours isn't it cappie is just too big and so you know just the more people you can get I just can't tell you how many times I've cringed when I've gone to something that's been published two years ago and I'm reading it again what how did it is that time oh yeah you know so really he you know again having is many editors as you can just look through your side because you know nothing's goo fear that you spoke photography wrong but you've got a gorgeous sight I what yeah that's kind of like being judged by the weakest image in your portfolio if you've got one typo there on your home page your contact page man if it's a person who really notices that and really they will make a large judgment about the one typo on your site and that might blow the whole thing so I mean it just it's painful and we see it all the time with our own work you cannot edit it enough you cannot have enough eyeballs on it testing and looking and helping you I'm see everything because once you if you're writing it and you're putting it together your eyes will see and start to just kind of you know, glaze over everything and not take out the details so yeah yeah, so these are the questions that we recommend you ask yourself about your phone site and then, you know, make your own decisions about it, but just be informed and be purposeful about what you're putting forward, it makes such a difference. So if you re sources and thank you's to go through here, yeah, we're not done yet, so we'll be able to ask and answer a few questions here as well, but we just want to be sure we don't forget these things so obviously know about our web site if you get to it and you absolutely can't do it, you can call us to do consulting it's just to buck weddings dot com business high for insulting way also have workshops we have one coming up in l a in november with super ice and roberto valenzuela and callaway gable that's going to be really fun fashion forward workshop and there's so many great workshops out there we have actually the calendar on our site of all the great workshops of our members. Of course we want to thank kim and adam from the bottom of our hearts because what is more terrifying than having your website and your image is looked at by, you know, tens of thousands of people on creative live and not knowing what your goofy friends are going to see, oh and, of course, to all of the photographers who so generously let us use their work, were so touched by that so jeff newsom, caroline tran, davina and daniel andi, I want you to know that it is lovey photo, not lovey photography, but when you go check out her work, sometimes people make that with steak, and then they get to the wrong site. But check them all out there, just also inspiring, and they're all very distinctive. They found their voice, and they have cohesive friends. Another great example on and then the last two people that we've listed here. Mind boggled. Design is travis anderson he's, a fantastic graphic designer. He actually has developed our logo, both the old and the new. We've worked for years, and he is who has developed kim's new website, so kudos of travis there for such good work and then drove zeon web works. Dusty droz, he is our web developer, and he launched our brand new web site developed the whole thing, so we want to give him a shout out for all the work he did on that and we highly recommend both of them are, you know, web development and for graphic design. Now they're both great to work with a really responsive and a lot of times I think when people get out there and they're trying to find web developers and your find trying to find designers, you might find somebody who's really genius but doesn't have a ton of social skills. These guys are awesome, they're responsive, they work hard and they're just great to be around so way highly recommend their services and of course we can't then creative live enough because what we're just jack would love this team. These people here are so full of heart, they work so hard and they have such a great, great concept for people to be able to come and learn, no matter how much money you have, no matter how much time you have there's something to get out of creative life yeah, so thanks creative life, yeah, fantastic, okay, you guys, thank you so much now. We got we got we got of course a ton of questions. So if anybody here do you guys have any questions because I'm ready to start firing and I made it goes through the hole but basically the whole kino ok? Perfect flash sights yes comes down, you know? I mean, I mean it's really tough to still have a flash sight these days because it's only people use their devices and so many people, you know, use devices where you can't see the flash sites and so I mean it's up to you you have to make that call, but it's kind of a tough one team. Still, I'm sure matt touched on in the search engine optimization, but you know, you a lot of flash sites or developed so that your title pages in your meta descriptions just sort of repeat throughout the pages and you want them to be really distinctive on every page and flash can get in the way of that. So it's just really an out moated roadblock. Yeah, it's a roadblock for your technologies these days. So if you can get off of that that's great. Okay, thank you very much. And I know that smugmug just did an amazing redesign of what they're providing for their customers as faras customized customized sites. Ok, you guys have a resource of where because a lot of talk for days can't afford right now to jump into a full fully designed you know built website for sort of template sites that you guys would recommend a places that people go you know, I would have to say there are so many out there which is really fantastic I mean I think back to one when we were starting when we were shooting weddings of million years ago there were not they were I think maybe like two places you get templeton was this brand new concept to even get a template right? You had to start from scratch and higher designer to do the whole thing custom you don't have to do that these days I think there are a lot of resources and a certain I don't think I have the expertise to say exactly which ones are better than others I think there are a lot of really good ones but we've got guys that they're they're great I mean, no doubt smart mugs doing it and you know, we love those guys and think they do a great job squarespace is another one has been doing some really, really recently thought about putting our side on there and we're we're going to work with them actually when we redid our site but just the enormity of our site didn't work for for those templates so we ended up going toward press but uh yeah, there's there's so many things and, you know, of course the trade shows are full of them, but I'm excited to go see what's mug books doing that's because I've been to their site recently, so thank you. Yeah, it's pretty cool, and then just going to they're through to their photographers and seeing what they're doing. It's full it's. So, yeah, it'll knock your socks off. Well, I can't wait to check it out. Really just choosing for yourself. What do you want to have control over what's important to you, for your business in the kinds of galleries you not the kinds of you know. Do you want to have people order images through your website? Do you want a system that is set up already for you? I mean there's. So many options and there's, not one way to do it. So just do the research. And I ask other people who use those products, I think that's kind of the best way to do it. Fantastic. Now wendy asks, can you tell us a little bit about actual terminology that you guys like there's gallery, their portfolio there's other, you know, navigation terminology. What? How can you guys talk to that? I think as long as it is clear I think that it made you think it makes sense to the reader what it is they're going to get when they click on that link if you're being overly creative sometimes are overly you know, clever with the way you're naming the things in your knave bar if it gets confusing if they think well, you know what is that that I'm going to get when I clicked on a gosh aware how kind find the you know, their portfolio where do I find the images on the side if they can't figure it out that's where you're you know kind of going toe have that disconnect for them so yeah, I don't think there's one right way to do I mean, we just went through this thing where we have galleries with photographers can show as part of their listing on are saying we used to call it the online brochure and we really didn't make any sense when you think about a brochure, right? You think about this thing, you're going to pick up it's going to have all this tax in it and so we just went through and like hand, you know, changed, you know, thousands of listings to say portfolio and you know, we talk to kim visit galleries in portfolio, so I don't think that that's really the issue it's more that it's not so cute sea that you can't figure it out yeah, you know where somebody might, you know, say, you know, I do, and I don't know you're like, what does it mean? I don't know, I don't do it here. So again, just about clarity is listen most important, we had that conversation with kim actually, about the kudos we sat and talked for fifteen minutes about we call this rates page and there's no right answer. Sometimes you just have to choose and go with what you feel in your gut is the right one as long as you feel like it's clear. Okay, great, great answer. I know we get this question a lot do web design and people ask me this all the time in the gallery they fought five star photos only what's the magic number that you guys like is it? Is it fifty? Is it twenty? Is it twenty five? What to thousands? I say a minimum of thirty, okay and no more than one hundred fifty. So I think fifty is kind of somebody is going fairly quickly there through it in about three or four minutes, but if you've really got one hundred fifty five star five star images there's no reason not to show them because they're never going to get bored, right? They're never going to start to fall off in quality and so I think that's the main thing is that you know you're you're constantly keeping their attention if you really believe you can do that with one hundred fifty images and do it similarly with weddings I think thirties about right that's what we try to shoot for on block posts and a lot of times I see on black but I just cannot believe it how many photos people are showing on block post and how they will show the same image like three times in a row different generations my happy don't ever show a color image and then the same thing in black and white it's meant to be a color image or it's meant to be a black and white images not meant to be both don't get your reader confuse that they're going to choose because then you're gonna have people calling you after the wedding going can I have that in black and white and color and you're like no you know meant to be a black and white photo over it's meant to be a color photo shoot it, shoot it on purpose and showed in showing on purpose you show it on purpose and show them that you know you're the artist you're the expert you were telling them this is way better is a black and white image of that color the average user doesn't no they're not sure which it should be and you know so you're in charge, okay? Awesome. And I kind of follow up to that. So if you have the city had one hundred, would you say just in a winning gallery and go ahead, show those hundred or we try and break that down. Two subcategories of, like, you know, ceremonies are, I think, it's all about the flow. I mean, if you look at that and you think, gosh, I think I'm going to capture their attention and imagination mohr if I break it down into categories because maybe you do if you have one hundred fifty five star images, but you feel like it's just a little too long is you click through then, yeah, it was a great it and break it down into categories of the day or, you know, stylistic categories, whatever matches your style, but just make sure your capture their attention for as long as you can course, like another example of caroline trans she's gonna have all of those details going to be part of the wanes that she shows, right? So in her favorites, calorie she's going to have details which somebody else might not do but it's such a core thing that what she is doing that she's going to do that, and then I think that people like to see full weddings it's not always true if you're just knocking him out of the park of these crazy artistic images I don't know that it's necessary that you show them but I think a lot of times people just want to feel that confidence that you shoot whole weddings so you know I mean rules are meant to be broken but I like to see two or three featured weddings and you see with a lot of the photojournalists that we work with they don't show details but a few of them have started doing separate detailed galleries just so because they're probably how about people calling in to say we're going to get photos of my cake on my shoes and all that sort of oh yeah so now they have like maybe in that list you know it's like what ian destinations is in the details down at the bottom so at least they're showing you that they do that they were broken it out into a separate gallery and you know if somebody is really a strong shooter with party shots or something like that it makes sense you know pull it out if it's really going to showcase okay awesome thank you and I will tell you guys I have june bug weddings bookmarked at home on my computer so here's my question I go there for inspiration where do you guys go for inspiration for colors for color palettes for funds how about you guys different places, probably differently she loves fashion I, which is great like vogue you'll go absolutely and a big inspiration for our new website the redesign is a very different look from what we had before we really did want to go to that editorial look kind of more classic timeless, you know, kind of old school magazine look almost with the fonts but still keeping it june bug keeping our vibe of having just a really nice blank slate to showcase all the imagery that was there s oh, yeah, I find a lot of inspiration in fashion in people's personal style on kind of the like, you know, knew things were going on these days, fashion and food and lifestyle, all the bloggers, all that lunch out there, it's amazing, yeah, we're so busy, I don't really have time to read other block, I have money. So what? So what? I get the inspiration from what I see, people send me all these gorgeous images, imagery, and then I get to look at the applications and go out to websites, and I'm just so inspired by the work that people are doing, so it kind of comes to my desk, you know, and I just I'm not one to really poke around on the internet much, I just got so much first e I can't even believe how much photography we see on a daily basis not just photography but you know work of people throughout the industry it's shown to us so much in photography of course but the quantity of submissions and applications we get every day is so astounding and I think that it makes you think even in our last year of shooting weddings which was back in two thousand seven we had one last summer where we sort of wrapped things up and had you know, a number of weddings we just couldn't say no to of even though we were doing june bug and we're kind of on our way out and you know in our minds were so much on june bug but I think that my work as odd as it is my work that somewhere was better than ever because I was getting so much inspiration from all the work we got to see from other photographers through june bug and it just expanded my mind in a way that I had no idea what happened it just like a totally for you know pop the frame of my mind and we get so much inspiration from the target it's totally fine to go out there and look at everybody stuff and get inspired by it and even emulated as long as you just emily elated enough practice it enough then you make it your own that you change it somehow to make it your own wonderful, nettlesome final thoughts. Yeah, yeah, our final thought is this that, you know, we know, being a photographer, being an artist is really terrible sometime. It's a hard, hard, hard work and it takes a whole lot of courage can do it every day. It's just it's terrifying just, you know, we're scared all the time every time we make a new decision, every time we make a new, you know, we launched that they knew, and I just think it never goes away. And I think that there's a kind of a myth in the art world that if you get good enough, you will be terrified. I think the tree it is, you'll be terrified, but you'll have more skills to overcome it and to go on and to do it anyway, to doom or and to have fun on we really want to encourage you, teo, you know, this is just talk today about your website, which, you know, some people think whatever it's kind of boring kind of drive but what we want you to take away from this for you if your house is the dog, ok, unlike a our passions, our website we want you to use your website to support your passion, that's the entire point of this. Use it as a tool. Use it to get more of what you want to use it, to find your voice, celebrate your style, communicate your passion and show the world what you were meant to d'oh. That is everything we want you to dio have the tools for. So again, thank you guys all for listening. We so appreciate it and everybody out there and creative life. Thank you so much for your lab guys. Give it up for blanking.
Class Description
Your website and blog are the most powerful tools you have for marketing your business. This segment, taught by the co-founders of JuneBug Weddings, Blair deLaubenfels and Christy Weber, is dedicated to teaching you the most important things you can do to improve your online presence without spending all day in front of the computer. You'll learn how smart editing, savvy writing, and clear navigation can increase your sales and enhance your brand.