Snowkiting In the Canadian Arctic - Location Session
Curtis Jones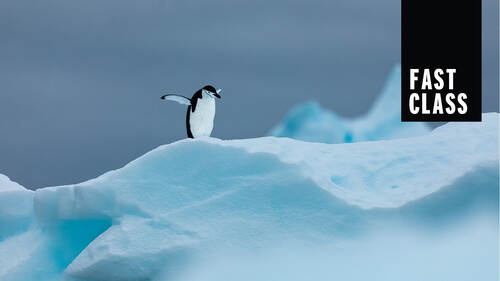 Snowkiting In the Canadian Arctic - Location Session
Curtis Jones
Lesson Info
20. Snowkiting In the Canadian Arctic - Location Session
Lesson Info
Snowkiting In the Canadian Arctic - Location Session
the actual shot I wanted was quite a simple composition. I knew I wanted a quieter jumping a snowmobile and I wanted it set against the vast clean space of the arctic. That's easy to say, but much harder to pull off photography aside the conditions, the wind, the light, the athletes, energy and safety. These things were all a constantly moving target. I also knew I wanted a compressed look. So the 7200 telephoto was my first choice. This was necessary to get the tiny human subject for scale, but not so tiny as to lose the impact and detail of the creator and the snowmobile. Once things were set, it was a matter of shooting the sequence over and over until all the elements lined up with shot one in the bag, we decided to try a few closer and wide. I switched out my telephoto for a 16 millimeter wide angle lens to really exaggerate the height of the jump. I wanted to get the kite action as sharp as possible. So that meant shooting with a fast shutter speed. After a few test shots, I deci...
ded around 1 2/ of a second To maximize shoot time. I opted for two or 3 frames in the same location. Mhm. After a quick check in with the team, there was just enough time left for a few fun power slides and a healthy serving of fresh note of the face before packing up and heading home
Ratings and Reviews
Lovely and information. The information was relevant and ended up helping a good bit.
Very interesting class, in a very unusual location (Arctic), which blended together to give a top notch class. I learned a lot about Minimalism as applied to photography, and Minimalism as applied to post-processing. Curtis is engaging while teaching and demonstrating on site, or back in his "office". I really enjoyed this class. Thank you Curtis.
Student Work