Working With Color
Curtis Jones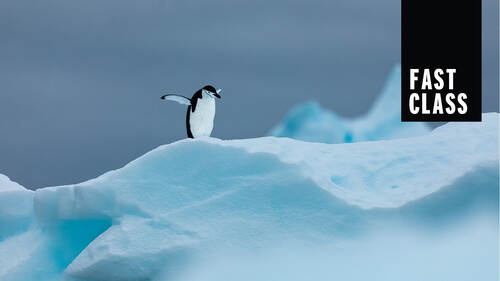 Working With Color
Curtis Jones
Lesson Info
8. Working With Color
Lesson Info
Working With Color
So they're going to be times when you're going to be able to create a stronger minimalist image or a a more compelling minimalist image when you choose to include color versus processing in black and white, black and white. You do get to remove a bunch of distraction. It's true and you do get like a cleaner image that way, but it's not always going to create the most compelling or the strongest image. For example, this first image here I've took in P. E. I. A few summers ago down on the beach at sunset and it's a group of kids I guess, or maybe a family playing in the ocean and I feel like this images, it shows it's a really good example of strong silhouettes and space in between each individual person. So you're creating a lot of that very good like isolation that we've been talking about. I also believe that this very strong horizontal line of the beach going back into the horizon is a very nice sort of bottom rule of three um element. But what really, I think ties this whole image t...
ogether is the color itself, that warm sunset light without that light. If we took if we strip the color out and just had this image in black and white, I believe we'd be missing a very big story telling part of the image that being the warmth, the summer kind of that that end of the day glow that everybody can hopefully remember from, you know, being a kid and playing on the beach or whatever in black and white, that part will be gone. I feel like you'd have a less compelling image. It wouldn't be as strong. It wouldn't create such a connection to the viewer or of like a memory of the time that they may have experienced. So in this situation the use of color creates a stronger, minimalist photo. This is a really simple image from the north. It's just a shipping container on the beach, a raven flying overhead in a bit of a snowstorm in black and white. I've tried it. The conversion actually works. It's not so bad, but there's just something really nice about that simple single pop of red right in the middle. I feel like it just instantly draws us in and I don't know, I have a soft spot for the shipping containers. I love how colorful they are. I love how they kind of dot the landscape up there and they just really pop against that bright white background. Like I said, it actually does work in black and white and I like it in black and white as well. I just prefer it in color and that's something to keep in mind. It's not always about, it has to be in color because color is better or it has to be in black and white is black and white is better. There's so much room for like personal preference on that scale and it'll slide image to image and it might, you know, maybe tomorrow I like black and white more. But for, you know, right now in my mind, color really helps. And the popping of color red on white in particular, looks really good. Or yellow or blue.
Ratings and Reviews
Lovely and information. The information was relevant and ended up helping a good bit.
Very interesting class, in a very unusual location (Arctic), which blended together to give a top notch class. I learned a lot about Minimalism as applied to photography, and Minimalism as applied to post-processing. Curtis is engaging while teaching and demonstrating on site, or back in his "office". I really enjoyed this class. Thank you Curtis.
Student Work