Set Up the WooCommerce Main Options
Brian Wood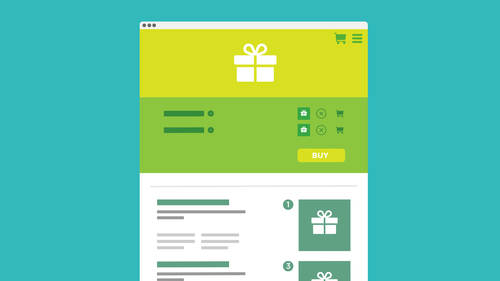 Set Up the WooCommerce Main Options
Brian Wood
Lesson Info
13. Set Up the WooCommerce Main Options
Lesson Info
Set Up the WooCommerce Main Options
What we need to do is we need to get back to the settings so we took a look at that make sure that the actual bass settings air set we're good to go if you go back over here to woo commerce you're going to see in this section we have the settings I'm gonna click on that now these are the actual settings for the cart okay this is the big stuff this is where kind of rubber meets the road and this is where we have to set up so we're going to go through a bunch of these I wantto wantto before we jump into here because somebody's can get a little bit much there's a lot going on here I just want to I want to point out one thing that I think could be useful on a lot of us actually forget I forget too as soon as you install this card system you may be installing it for someone else you may actually be doing this let's say for a client or they may be doing this in your company and you want somebody to be able to do things like add products and work with card itself work with this whole thing th...
is whole plug in well when you install where woo commerce it actually installs another user role so we can actually create a user like a log in for someone and they can just control the cart settings in the card system and create products and all that kind of thing this is actually pretty great I want I want to show you this the settings are great we're going to jump into those but if you come and take a look at users over here you're going to see that we have like all users add new I'm gonna click on add new so why don't you go ahead and do that if you're following along here you'll see at new and we can add a user if we want to I can say like you know this is joe smith or something like that this is the user name and we can have an email you know and it's pretty much required groups and use your own email please yeah and we put a no name all I could stuff now we don't have to do a lot of this stuff just put a few in do password do that kind of think the thing I'm trying to show you here let me put the password in there it's not weak come on there we go that's medium good is right down here 00:02:00.62 --> 00:02:04. for the actual role woo commerce will actually put 00:02:04.3 --> 00:02:07. in what's called shop manager and we also have just 00:02:07.26 --> 00:02:09. customer which is what most customers are all customers 00:02:09.79 --> 00:02:12. are going to be when they register if they want to 00:02:12.29 --> 00:02:14. register for your sight but you will see shop manager 00:02:14.66 --> 00:02:18. here this is great because you can if you're developing 00:02:18.67 --> 00:02:21. this for someone else, you can create this this role 00:02:21.47 --> 00:02:23. or even take someone else's role that's like an admin 00:02:23.85 --> 00:02:26. and make them just the shop manager. Now it means 00:02:26.92 --> 00:02:29. that there's some admin capabilities that they won't 00:02:29.1 --> 00:02:32. be able to get to, but from personal experience, that 00:02:32.08 --> 00:02:34. could be good. Ok, kind of just you you're in charge 00:02:34.85 --> 00:02:37. of the shop, you know, do that kind of stuff and go 00:02:37.54 --> 00:02:39. there and you can always. Once you set it up, you 00:02:39.65 --> 00:02:42. can see exactly what they have access to. But you 00:02:42.16 --> 00:02:44. can set somebody up. Is what's called a shop manager. 00:02:44.72 --> 00:02:46. I conceal it had the new user and I probably ready 00:02:46.42 --> 00:02:48. used the email address, but we'll see. Yeah, it's 00:02:48.7 --> 00:02:50. already used, but you will see it all. It'll just 00:02:50.67 --> 00:02:52. generate the user. You can give that to someone you 00:02:52.65 --> 00:02:54. can give the username password they can use that to 00:02:54.65 --> 00:02:57. go in later on to manage things so that's pretty great. 00:02:58.67 --> 00:03:00. All right, let's, finally do this 00:03:01.42 --> 00:03:03. let's get over to woo setting so woo commerce over 00:03:03.73 --> 00:03:05. here, let's. Get to the settings. 00:03:07.92 --> 00:03:09. And we're going to start taking a look at some of 00:03:09.23 --> 00:03:13. these okay so just grab your coffee trying to fall 00:03:13.1 --> 00:03:14. asleep we're going to jump through some settings I 00:03:14.65 --> 00:03:16. know settings looking at these kind of things could 00:03:16.45 --> 00:03:19. be a little much now they kind of smartly broken this 00:03:19.61 --> 00:03:22. up a little bit because like I said, I get a little 00:03:22.45 --> 00:03:24. overwhelming and you know if you look at all the tabs 00:03:24.99 --> 00:03:27. appeared to top I'd say half these you're not going 00:03:27.25 --> 00:03:29. to hit that often you're really not you might set 00:03:29.13 --> 00:03:32. once and said it forget it okay but in general we're 00:03:32.83 --> 00:03:35. going to be hitting the products one a lot so let's 00:03:35.37 --> 00:03:36. start with the general settings just take a look at 00:03:36.92 --> 00:03:39. that you're going to see that some of these things 00:03:39.39 --> 00:03:42. I don't really need to explain to you I hope like 00:03:42.57 --> 00:03:45. base location all you're trying to do is you're just 00:03:45.15 --> 00:03:47. trying to set where your shop is located essentially 00:03:47.49 --> 00:03:50. and you know this is a shop that is on the internet 00:03:50.9 --> 00:03:53. I know but from a shipping standpoint in taxation 00:03:53.89 --> 00:03:56. standpoint we want to set where our base our home 00:03:56.02 --> 00:03:59. base is where the business is essentially okay so 00:03:59.23 --> 00:04:01. I'm going to set this up I'm gonna say we're ok we're 00:04:01.38 --> 00:04:03. in california night states to give you the state in 00:04:03.28 --> 00:04:06. some cases in united states for that matter set the 00:04:06.05 --> 00:04:09. base location we can tell it what and this is this 00:04:09.57 --> 00:04:12. sexy, pretty important you can say what locations 00:04:12.68 --> 00:04:16. to sell it so you can accept certain types of payments 00:04:16.34 --> 00:04:18. you know for instance like the euro ok or the dollar 00:04:18.94 --> 00:04:21. or whatever it happens to be out there's a million 00:04:21.8 --> 00:04:25. different obviously but you can you can kind of tell 00:04:25.01 --> 00:04:26. it which countries that you want to be able to sell 00:04:26.93 --> 00:04:30. in so if you say specific countries on lee you can 00:04:30.27 --> 00:04:32. actually choose which countries you want to sell it 00:04:33.48 --> 00:04:36. so that's that's kind of up to you and you may realize 00:04:36.96 --> 00:04:39. you no further down the road that you want a limited 00:04:39.63 --> 00:04:42. or not it's up to you and you can always there is 00:04:42.39 --> 00:04:45. documentation for this as far as the commerce plug 00:04:45.81 --> 00:04:48. and you can go take a look at two are you going to 00:04:48.45 --> 00:04:50. say default customer address it's going to try and 00:04:50.73 --> 00:04:53. geo geo locate the address essentially which is kind 00:04:53.92 --> 00:04:56. of cool it's going to just kind of pick it up and 00:04:56.28 --> 00:04:58. figure out like if there's ah you know on the device 00:04:58.52 --> 00:05:01. around you could just say no address shop address 00:05:01.8 --> 00:05:04. the geo locate doesn't always work obviously depends 00:05:04.29 --> 00:05:05. a device there on etcetera 00:05:06.6 --> 00:05:08. you can set a store notice this is actually kind of 00:05:08.5 --> 00:05:11. cool the store noticed is a bar that's going to go 00:05:11.17 --> 00:05:14. across the top of the entire site maybe you're testing 00:05:14.77 --> 00:05:17. the site you can take this and stick it is a bar on 00:05:17.62 --> 00:05:20. the top and say just for testing or testing or something 00:05:20.24 --> 00:05:22. like that so like this is a demo store for testing 00:05:23.44 --> 00:05:26. and that honestly I do that because if I'm going in 00:05:26.73 --> 00:05:29. I'm looking at different sites sites can actually 00:05:29.35 --> 00:05:31. be set into different stages like you could have won 00:05:31.58 --> 00:05:34. in production one and you know live etcetera and this 00:05:34.7 --> 00:05:38. lets me know hey we're doing the testing on this it's 00:05:38.4 --> 00:05:40. want to show you real quick what I'm gonna do is I 00:05:40.27 --> 00:05:42. got it set up there I'm going to go in and save the 00:05:42.91 --> 00:05:45. changes just to show you and I'm gonna go out and 00:05:45.51 --> 00:05:46. take a look at it 00:05:47.54 --> 00:05:50. to give an idea what that bar actually looks like 00:05:50.72 --> 00:05:53. and there you go it just puts a bar along the top 00:05:53.27 --> 00:05:56. that's always stuck up there's stuck up their record 00:05:56.24 --> 00:05:59. and it says this is a demo store for testing no orders 00:05:59.06 --> 00:06:00. shall be fulfilled 00:06:01.86 --> 00:06:04. it's a little interesting there we go all right so 00:06:04.48 --> 00:06:05. let me get back 00:06:06.76 --> 00:06:09. so we've got that way actually have what's called 00:06:09.25 --> 00:06:10. the rest ap I we're not 00:06:12.1 --> 00:06:14. just leave it alone okay just leave it for right now 00:06:14.89 --> 00:06:17. the rest ap eyes more advanced it helps us tio integrate 00:06:17.98 --> 00:06:20. with other solutions and services if your developer 00:06:20.3 --> 00:06:22. this may be really awesome leave it alone it's on 00:06:23.86 --> 00:06:25. all right now I'm gonna turn off that store notice 00:06:25.75 --> 00:06:28. simply because it's covering my navigation 00:06:29.46 --> 00:06:33. that's why okay so for this this theme it's actually 00:06:33.38 --> 00:06:34. uncover it I'll turn it off 00:06:35.49 --> 00:06:37. currency. You could set the currents if you want, 00:06:37.26 --> 00:06:40. and this is going to be the default currency and this 00:06:40.01 --> 00:06:42. is the base pricing you're going to set essentially 00:06:43.26 --> 00:06:45. so you can set the different currency you've got there, 00:06:46.16 --> 00:06:48. like I want to set like us dollars. For instance, 00:06:48.41 --> 00:06:51. you can set, you know, sterling, euro, etcetera, etcetera. 00:06:51.66 --> 00:06:53. You can tell how the currency position is going to 00:06:53.43 --> 00:06:55. look. You got some options. If you want to kind of 00:06:55.68 --> 00:06:59. cool decimals, thousands numbers of decimals, you 00:06:59.23 --> 00:07:02. can figure that out. It's not that bad, and then we 00:07:02.08 --> 00:07:04. just saved the changes. These air, the base base changes. 00:07:04.84 --> 00:07:08. Now you may change these later on be prime, not going 00:07:08.22 --> 00:07:10. to you probably set these once and then that's gonna 00:07:10.76 --> 00:07:13. be it unless you test and realize we need to go into 00:07:13.41 --> 00:07:16. other areas or other. So once you get the general 00:07:16.62 --> 00:07:19. setting set, we can now start to kind of jump into 00:07:19.27 --> 00:07:20. the rest of our content. Okay, 00:07:21.86 --> 00:07:24. so I'm gonna go over to products here and take a look. 00:07:26.7 --> 00:07:30. Here we go and the product settings here it's going 00:07:30.04 --> 00:07:33. to go in and say look we need teo we need to start 00:07:33.43 --> 00:07:35. to set up some products right because what good is 00:07:35.54 --> 00:07:38. this if we can't sell anything okay the thing is this 00:07:38.93 --> 00:07:42. right here this is just the sort of generic settings 00:07:42.31 --> 00:07:44. for your products these air not the actual product 00:07:44.4 --> 00:07:46. themselves but this is where you're gonna go a lot 00:07:46.64 --> 00:07:48. you're going to be taking a look at a lot of this 00:07:48.4 --> 00:07:50. stuff because it's super important I'm going to be 00:07:50.47 --> 00:07:53. setting a lot of this up you'll see that once you 00:07:53.23 --> 00:07:55. go into the product setting there that we have general 00:07:56.02 --> 00:08:00. display inventory and downloadable products now the 00:08:00.66 --> 00:08:02. general settings of the ones that were probably going to set the beginning and not not mess with later on you can if you want but general settings if you want to set a different weight unit now this could be used in calculations for shipping different things like that so we need to make sure that set the way we want it and you know we're us pounds whatever you want to do you can set okay you'll also see that we have dimension unit if we want to do that I actually prefer you know the metrics you know millimeter centimeter etcetera but you do what you want to do there you could set that up and this is kind of interesting but right here you can tell it if you want people to build to review your products so I don't remember the beginning I showed you a star rating system and you can add a comment you can turn that off if you want to just turn it off here and I guarantee you you're going to forget where all this is I keep what I used to have to like look in every tab to remember where stuff was but you can go in and say ok enable it or not for reviewing ratings are required to leave a review so they have to rate it if they want to leave a review and you can make it so that verified owners can leave a review on lee that's kind of interesting those air people that register essentially with your sight and have you know log and et cetera I'm gonna leave it alone this is stuff we really haven't messed with yet so all right the next thing with products let's go to display we'll take a look at display here now the display of your products this is going to be one of the more important sections they're going to deal with okay this this type of content these type of settings rather because when we go to set up our systems are products etcetera it's going to take this as the default okay for a lot of that stuff you're going to see right here that it actually if you remember it created those pages for us and it created one called shop you can rename it if you want to that's totally fine just go to the page rename it and in here you can actually just pick it it's going to show you all the pages you have you can even make your own page if you have a specific theme and you want to make it look certain way go make your own page but you gotta remember that little there's a little short coat on there you've got to stick in there okay so we're going to use the shop one that's fine and you can see right here that it says on this shop paige we're going to get to this a little later but you khun sort and filter based on what you want to show like you want to show like categories and products and all that stuff we'll talk about that later okay sorting etcetera you're going to see down here let me scroll down a little bit more that there is a section here called redirect to the cart page after successful edition I guess drinking enough coffee this kind of stuff you look out and you're like what does that mean I mean really you guys we're going you need to you need to go through the actual car to see how it works first and then you can set somebody's okay so we will get back to some of this later leave this alone this is huge the product image thing is humongous because it's going to actually go in and if you upload a picture for your product it's going to show different sizes of that picture is going to show thumbnail is going to show a medium size and a larger one if you go looking like a media box type thing are the idea with our pictures when you create them and I'll talk about this later is we want to make them square and you want to make him big okay you want to make a decent size they say around eight hundred by eight hundred pixels that's a big picture but that's about what we want then you'll see that when you upload a picture and you're you're uploading it toward press and you're going to use it in your cart this plug in is actually going to generate several images from his general at least three pictures from that's going to scale them and hard crop them if they're not square so if you want to change the size of these here you can if you decide you want a bigger full product picture you could do it here just know that it's not going to affect any images you already uploaded okay and you need to make sure that pictures you upload our at least the biggest the biggest size so like I said a hundred a hundred or something they usually will say and it's gonna hard crop it which is good that's fine and down here you could do a light box that's awesome so you show a bunch of pictures we will take a look at that when we start adding products I didn't really change things I don't need to say this what I'm gonna do is I'm gonna take a look at inventory next up here so this is the inventory section we're just going to I'm not going to spend too much more time with this okay but the inventory is this is another setting that when you start to look at the actual card system and you start to go through it you know I mean actually trying to buy something because you set it up already you can realize that you can use stock management this is great this is just a gn added feature to the car itself and if you have let's say you're selling t shirts and you've got thirty t shirts you've got created and sitting somewhere and you can ship him out now you could come in here for enable stock management you can say for each product I've got thirty products of stock as soon as people start buying them it's going to take that inventory count track it for you and as soon as it gets to a certain threshold like two left it'll kick out an e mail to you and say, hey, you only got two t shirts left you better go buy some or make some more okay and these are just some generic things you can say you want I forever and a day I never set this email you got to set this email okay? You want to do that? Because then you'll never know otherwise it's going to go to you it's sample or whatever that is so set your email in there that's this now this email if you're setting this card up for someone else this is the email of the person responsible for products and cards and all that stuff okay, not use the developer probably all right, we're gonna leave the rest that's good there's other stuff we can take a look at but I want to save the changes and you can always turn this stuff off if you're if you are selling a digital product are you really going to need stock management? Probably not. If it's a video you created if it's an e book yes, maybe you need to make generate maury books but it's up to you and then you're going to see this this thiss plug in will actually do downloadable products and I absolutely love this if you're doing an e book or you want to sell a wordpress theme or whatever it is a zip a pdf une pub of this that and you want to able to give it to people after they purchase this car will do it so you all you got to do basically is get the product make the product stick it up there and it'll automatically download when as soon as they buy which is really pretty cool now you can if you want to tell it to you do it certain ways you can use what's called send file a redirect air force download just leave it a force download to begin with it doesn't work for all browsers but you contest it see if it's going to work for you if you have a really big file it might network you might need to try this extent file but leave it alone donald's require logging that's key I would require a log in for somebody to download something I think that's really important your call and then just set it up we're just selling today tell him then you can do it downloaded product that's pretty much it I'm going to save the changes and we got it so these are some bass settings for our products to some of the big stuff now what I want to do is we're going to go through a few of these other features these other settings rather I'm not going to eat him all just gonna jericho we talk about them we've got to get to making products because this is what we're doing right some of the big things don't I'm not trying teo simplify these air gloss over them but we'll hit tax and check out in shipping and all that a little bit later on but taxes if you want to enable taxing you got to turn it on it's not on by default okay so this is something you need to turn on and then you need to figure out and this is kind of interesting and you need to figure out tax rates yourself and this is where you can get tax charts and tables and c s v files and blond I'll talk about that okay you're going to be right up here under tax standard rates it doesn't give you any tax rates to start with you need to actually insert them and there are woo there's a wound tax plug in you can use that you don't have to deal with this stuff okay so makes it easier okay check out this is gonna be a really big one we're going to talk about this actually just a little while here kind of towards the end of this section this is when somebody goes to check out and buy your stuff what kind of payments going to use by default you're going to see right here that there are actually five different payment methods I kind of mentioned before direct bank cheque cash she o d there's paypal and there's credit card simplify commerce we have to sign up for this is actually their partner and it's it's essentially it's a the marketplace if you are the market system and this is something you signed up for and they take percentage into all that stuff but we're going to get to the story so this is where we go to set up how we actually by when we're done and there's tons of other stuff under here they're shipping well I'm not gonna talk about shipping right now shipping means shipping the product it's already enabled okay, we'll talk about that in a little while accounts just take a look at that real quick accounts this is kind of interesting you can if you want to people came generating account if they want and I think you're gonna find noah's if you're testing this you're making this and you're testing it it's not going to let you create an account because you're already logged in a wordpress and block it's kind of weird but it actually makes sense so if you want to test this you actually need to be on another browser on another machine or something like that but this is where people can actually create an account and it's on my default we don't need to touch it there's just some settings will look at later emails quick you know great it'll generate emails for us I am there's no way I'm going through all these but look at all the e mails it'll generate if somebody has a new order of something cancels an order of something it's a refund if it's processing blah blah blah blah blah you guys can go in and you can say what does the actual foot or look like what is the content look like and we could kind of change things up if you want to and there's even email template we can work with click on the email template I'm not gonna go there anyway this is what the h two million mile temple looks like dead simple you can change the colors and fonts and take it much further if you really want to but we're not gonna go there right now the last setting section that we're going to get to the good stuff and start creating products web books not even to talk about this okay my books are definitely more advanced and if your developer or you find that maybe you want to take this stuff and you want to integrate it with your your e mail system like male champ for something like that you can use this call a web hook to do it enough said earlier loans more advanced okay right now we got some setting set what I want to do is I want to go out and start taking a look the only thing is is once I go out to my page here let me actually go to it so I got a wound out dev you can go to your page if you want to if you're following along and I can see that nothing looks different. All those pages were generated, a created and nothing looks different on my site. The reason why is we have to take those pages, and we gotta put him in our menu. Okay, this is some simple stuff that is not being done automatically. So what we need to do is go back over, take a look at your appearance, and when I want you to do is go to the menu's out here and all those pages that were created. Unless your theme does it automatically, we need to put them in your menu. Let's, go to menus. And if you take a look in here you'll see that I have the main header menu and I'm going to select that and it's going to show us what's in the main header it's really simple I only have two links in their contact in about us if you look on the left side over here we're all the pages are this is what we're gonna and we're gonna start to add things now this is where you gotta be a little more selective because I would suggest going toe like you know any any site that sells stuff amazon google block take a look at the process look at what links they have they're usually gonna have like a cart link somewhere you can go look at your car right they're using gonna have the actual products page which is what this is called the shop pidge the checkout page not so much you're not really going to see a link for that necessarily in a lot of services because checkout is on ly gonna happen when you actually click check out okay so a lot of time to check out page could be hidden we don't need to put a link to that your call you do what you want my account it's your call as well but this should be brought up front I think because otherwise you're only going to see this on some of the sell pages like the product pages but this is the account that they create when the act she by and they get in through the process, they could create an account for themselves. So we want to show that, too. So take these and adam to the menu. So click the ad to menu button. It'll put him over there on the right and you drag him around. You can see how you wanted to work. I probably want that this shop to go first, you know you can do whatever you want. Oh, I hate when it does. You could do whatever you want. I'll put it like, right over here and it's going sub. There we go. Okay? And there we go. All done. So what I'm gonna do is I'm gonna click on save menu that should save the menu forest now, this menu because of this theme it's specific to the theme it's going to go up in their head or automatically once I save it. All right, let me go take a look out here and refresh and we should see them show up there. They're okay. Gotta make sure they're up on your menu somewhere. Sidebar footer, head or whatever you want to do and you're going to see, okay, now we can get to the shop.
Class Materials
Brian Wood - Course Resource PDFs.zip
Brian Wood - Exclusive Wordpress Child Theme.zip
Brian Wood - Exclusive Wordpress Theme.zip
Brian Wood - Wordpress - Vivo Donut Website Resources.zip
Ratings and Reviews
I appreciate all of the knowledge that Brian offers. He has a wealth of knowledge, however he tends to "jump around" while speaking on a topic. For example, during the PayPal section, he spends more time speaking about other sites instead of just delivering the content. This made it a bit harder for me to follow along. I actually became frustrated. Overall, the course is useful but in the future, I recommend that he look at the topics and ensure that he sticks to the information we actually need.
Student Work