Working with WordPress and SquareUp
Brian Wood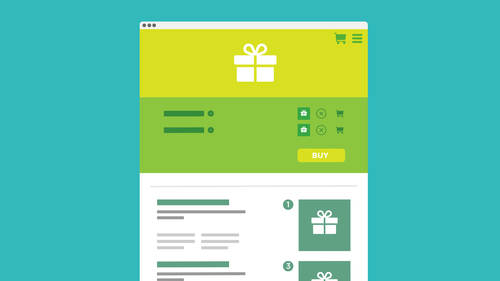 Working with WordPress and SquareUp
Brian Wood
Lesson Info
19. Working with WordPress and SquareUp
Lesson Info
Working with WordPress and SquareUp
if you decide that you want to work with square, for instance. Okay, there's a lot of payment processing, a lot of ways to do this, but I just wanted to talk about this one because it's a little different. A little different case, if you will square is the little square that you can get and you can attach it. Teoh a device like IPad, etcetera, and you can take an actual card, just swiping. And it kind of started the whole thing with these types of payments. It really did. In fact, if you see if you see Starbucks, Starbucks actually think teamed up at one point with stripe. Sorry with Square to use these within Starbucks. It's great because you can accept the card. But what if you want to accept the card in your site? You want somebody to type in the information and get it all done well, Stripes. A little different case Okay with stripe. It's not a matter of us going in and doing something like just take a little bit of code and get a button with stripe. We actually have to set up what'...
s called a product. This is kind of interesting. And this may or may not like to do this or want to do this, but go back here. If you are new to Teoh Square, keep calling stripe. If you're new to square and you want to try this out, see what it does You can go to square up dot com you see right there and you can click on get started. And it's gonna ask you some questions here, you know? Okay, No credit checks, all that stuff. Just give password. All that and you can just keep going. Now, I've already created a girl or ah, log in. So I signed in already. So make sure that once you sign in, you're gonna be taken to this this home page. And of course, it didn't keep my sign in saying yet again. I can appreciate the fact that they do this. They log you out after a certain amount of time. Okay, here's your dashboard. You could see you. What you do with this is with square. You kind of set up a little a little shop. Interesting. But you set up shop and you set of products through square. And these could be these air made available to the public, so people can I don't remember. I was talking earlier about setting up with social setting or having it toe where you could sell your product on your site but also have itself through another setting, maybe like a social setting, like a square, they have their own. Um, I actually sell e books a lot. I use Lulu and others out there, and they have the same kind of thing where you can sell them through their service. But you can also do things like in bed on your site, or at least have a button or link to their site. So if you look here, you're gonna see that What I did was I added some items. So I click on items and I just want to show this to you. Okay, just kind of get you in here to take a look at it. But you'll see when we create these items, your shop needs to be public, which it'll tell you, and you could just say, make a public. But we can start to add items if you want to. So if we decide to create an item, we can create it. I've already created one, just so I can give you an idea. But when you create items you given information, you say, Let's do this. Let's set it a name. Put a picture up there to all this kind of stuff you can add skews to this. You can say, for a large size or a green cup or whatever. We're gonna have different prices. Excuse setting. Here we have inventory, we contract, which is kind of neat. You can also go in here and say, Let's sell this item online. This is the actual marketplace. You can either have it available for shipping or available for pickup, which is kinda cool and a description. And basically what you do is they give you the code. You copy it and paste it on your page, and you've got yourself the solution. That's pretty much it. It's pretty dead simple. Um, I've already done this and let me just show you really quick on the live site. You can check it out. It's sell with WP dot brian would training dot com site. We looked at a little bit earlier, and you're gonna see I have stripe and I have square up there. If I go to square, take a look. The square is actually pretty cool because it's generating some different content out here for me, Picture of the box said, or we can do some things like that. But you're gonna see order via square up. So once I paste that code in there, I can click, Go. It's going to go out to my online store and if you look, it's a little interesting here, but this is a total offsite payment, because if I look right up here, it's gonna have security. It's got the SSL going on. Also down here, I've got this store, and what I can do is just click to buy and a basket and just sell through here. Purchased through here. So it's a cart system, essentially, so I can go and take a look at my cart. I can purchase, keep going, etcetera and be done, but it is an offsite payment, so it's interesting because square is, you know, they're branching out there, doing a lot of things with it. There's not quite a lot that I have seen as faras integration with WordPress yet I've seen some people trying to trying to start a trying to do it. Um, there's definitely more integration with stripe and other payment processors out there. But this is this is it. I mean, this is the kind of thing that we're going to deal with. We've got to decide. You know what kind of Carter we're gonna use? Okay. What kind of solution or we're going to use are going to go? We're gonna go big or we're gonna go small. What do we need? There's a lot of things that we talked about today.
Class Materials
Brian Wood - Course Resource PDFs.zip
Brian Wood - Exclusive Wordpress Child Theme.zip
Brian Wood - Exclusive Wordpress Theme.zip
Brian Wood - Wordpress - Vivo Donut Website Resources.zip
Ratings and Reviews
I appreciate all of the knowledge that Brian offers. He has a wealth of knowledge, however he tends to "jump around" while speaking on a topic. For example, during the PayPal section, he spends more time speaking about other sites instead of just delivering the content. This made it a bit harder for me to follow along. I actually became frustrated. Overall, the course is useful but in the future, I recommend that he look at the topics and ensure that he sticks to the information we actually need.
Student Work