Change How You Think About Your Business
Tara McMullin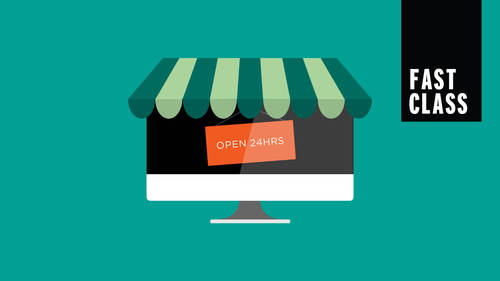 Change How You Think About Your Business
Tara McMullin
Lesson Info
2. Change How You Think About Your Business
Lesson Info
Change How You Think About Your Business
So let's examine the difference between self employment which is owning your job and business ownership. Self employment looks like having a job that you show up for every day and you love doing the work, you get paid for doing the work. You try to make yourself invaluable indispensable. You put everything you can into associating you with that job so that you never get fired, right? And so hopefully you've got a promotion. Uh and you have a difficult time pricing your work because you are so invaluable and indispensable, you also feel like you can't get ahead. Does this resonate with you guys? Yes, this is what self employment looks like. It's where most of us are, but there's something different and that's business ownership. That's why we're here, that's why you're here. We are ready to become business owners. This is what more looks like you manage the business, not your job, You get paid regardless of how much you do the work you own an asset and the system for distributing that a...
sset, you work hard to make the business in valuable and indispensable. And you make objective decisions about the operations and future of your business. This is control, this is more, this is where you need to be to turn your service into a product without this mindset without you claiming today, I am the chief executive of my business. None of the rest of this is going to make sense. So that's what I'm going to ask you to do today, make yourself a commitment. If you have not already committed to this mindset. I want you to commit to it today. I am the chief executive of my business. I make objective decisions. I make my business indispensable and invaluable. I manage my business, not my job. Make those commitments to yourself today.
Class Materials
The Observation Engine - Multimedia Pack
cL-1510-GENTILEPRODUCT-S00L01-INTRO-MARKETER-HD.mp4
cL-1510-GENTILEPRODUCT-S00L02-THINK-WHO-HD.mp4
cL-1510-GENTILEPRODUCT-S00L03-THINK-WHAT-HD.mp4
cL-1510-GENTILEPRODUCT-S00L04-THINK-HOW-HD.mp4
Create a Product That Resonates Workbook
Turn Your Service Into a Product Workbook
Ratings and Reviews
I'm in business a looong time and know a lot but... Tara is great, the course is great and it is a MUST SEE for every entrepreneur. I'm not a native speaker (from Germany) but I can follow Tara very easily and there is the transcript... just in case ;-) Well done!!!
Student Work