Graphic Design for Everyone
Day 3 Pre-Show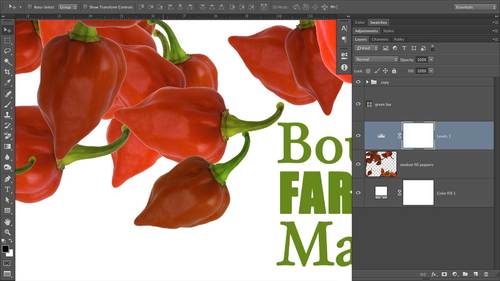 Graphic Design for Everyone
Day 3 Pre-Show
Lesson Info
Day 3 Pre-Show
Hello, Internet. Welcome to creative. Why? Oh, I'm hearing myself. I hope you can hear going on with that. Okay. Anyway, welcome to Creativelive. This is Day Three of graphic design for everyone with leaflets. Snyder. I'm Krista Welsh, and I'm here with Kate Haley, who you guys might know in the chat rooms as seal Kate. And I just I want to take a minute and say that Kate is awesome in every way. This is awesome. Yeah, thanks for Kate of the tongue behind the scenes here. And, um, you guys should jump into the chat rooms and tell her hello. And tell her that you appreciate her because oh, we appreciate her too. Oh, yeah. So sweet. Thank you. And Lisa, Welcome back. Thank you. Glad to see you're feeling better. I am. I am. Thanks for all the wonderful outpouring of affection from everywhere in the staff here. Creatively. I was really amazing. Well, people care about. Yes. Fantastic. I'm so glad that you're feeling better today. So going around. Good. But you're champ and leases back eve...
ryone. Day three, take Teoh. Exactly. So we're checking our audio and video here. So happen to the chat rooms on. Let us know if you can hear us. OK, also, tell us where you're from and, um yeah, just say just say hello. Give a little shout out. Let's see. Kate, do we see where everybody is joining us from? Where is everybody joining us from? Let's see, Venezuela. My photo from Venezuela. Oh, my goodness on Ben have Lauretta from Calgary, Canada, And I see somebody in the UK albums UK. That's great. Thanks for joining Comes from so far away. Yeah, Fantastic. We have a global audience in New York City. You see that New York? You've been in New York? I have. I was there recently. I was there in October. Yeah, when we did our creative life New York event, which was fantastic. So it looks like we are working on the audio. Yeah, I think we've got that sorted out wear in a stadium for a second. But hopefully you guys hurt us. All right. In the chat rooms. Um, let's see. Oh, somebody from Nigeria de Haan from Nigeria. Welcome. Thank you for joining us. Let's see. Oh, Selina Art from all the way from Bainbridge Island, which is right off the water just right around the water from Seattle. Thanks for joining us. See snowing in Syracuse, New York. Shout out to you there, Janet Leigh. Hope you're staying warm and all that way. Don't get that here a lot, so I know how to deal with. I think it's been, like, you know, maybe 40 or something at the lowest. Yeah, I got into my car the other day. It was 50 outside. I was like, Oh, okay, that's why I don't need a winter coat right now because it's not that cold. And the weather in Boulder releases from have been unseasonably warm. We don't even have enough snow. We don't have a good base on any of the mountains for skiing. So it's been driving me crazy since some of that snow from New York to Colorado, please. Happy to share. She's smiling, so I think she's happy to share. Let's see CCR creations from Woodstock, Georgia, and JMT from ST Petersburg, Florida he says. It's cool here today, and we Florida, though so days 70 right? I did not feel
Class Description
Graphic design is everywhere you look; some of it good, some of it bad, and some of it just plain ugly. In this 3-day online graphic design course, you learn the four secrets to great graphic design that will ensure your promotional materials always looks their very best. Each design secret will be revealed, defined and then put into practice on several projects including business cards, ads, and more. You also learn a lot about typography and color theory, both of which are essential for your design success. No matter which software you use--Photoshop, InDesign, Pages, or even Word--these design techniques will serve you well!
Reviews
… exactly what I needed for current and upcoming projects! Actually, it was much MORE than I thought I needed. Once it all sank in, I realized just how much I didn't know, but needed to know. The training is top-notch and very effective, and just to top that off with a cherry, Lesa Snider is the most engaging instructor with whom I've had the privilege to learn. I can't recommend this course, Graphic Design for Everyone enough. … talk about "clicking" with an instructor… A self-professed Southern geek/nerd with a sense of humor is a darned near perfect click between that instructor and this student. I love to learn anyway, but Lesa Snider's classes are a wonderful blend of fun that runs throughout the entire course of technically advanced concepts and application. Where do you find a course where you laugh as much as you learn (both massively)? … a Lesa Snider course. I've already put the course material to good use and look forward to using the class info and skills even more in future projects.
I've been a fan of CreativeLive for along time. I've attended many classes, but this is one of my most favorite sessions. I think Lesa is a great trainer and find I am learning a great deal. I liked it so much I actually purchased this course. I would watch any course she was part of. Great graphics design course and wonderful tips.
I enjoyed it very much. However, I hated that I could not pause or rewind,,,so I had no choice, had to purchase. :)Lesa is a terrific Instructor. She takes the hardship out of the learning process with her wonderful ever so friendly personality. She instead turns it into a joy and I enjoy very much her courses! Thank You Lesa!