Mobile Filmmaking with IK Multimedia and FiLMiC Pro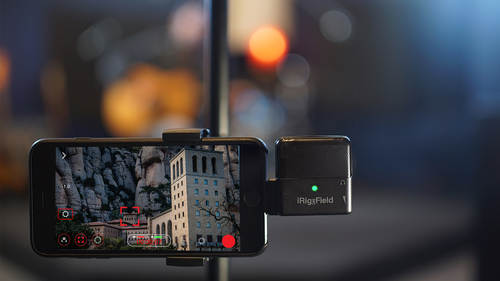 Mobile Filmmaking with IK Multimedia and FiLMiC Pro
Class Description
In the last few years, mobile tools for filmmakers, musicians and creators have become more powerful, useful and more widely adopted. IK Multimedia has developed a range of products that are affordable and effective when paired with market leading filmmaking tools like FiLMiC Pro.

In Mobile Filmmaking with IK Multimedia and FiLMiC Pro, Neill Barham, the founder of Cinegenix and FiLMiC Pro, and noted cinematographer, Jonathan Houser will show how to use their mobile app with the IK Multimedia's iRig PRO and iRig Mic Field to get incredible shots and capture pristine audio that will fool anyone into thinking you have the budget of a hollywood film.

Listen to special guest filmmakers Sean Baker and Chris Bergoch talk about how they used iPhones and FiLMiC Pro to make their Sundance hit Tangerine, which was acquired by Magnolia Pictures and will be released theatrically this July. See the trailer here.

Both the iRig PRO and FiLMiC Pro were recently featured in an Apple iPad commercial with Martin Scorsese and are becoming more widely used as professional tools for filmmakers. Learn how to use them to get the breathtaking shots you want. See commercial here.
Reviews
That was wonderful! Thank you! Can't wait to put some of this awesome advice and insight to work! :)
I was impressed by the application design and am very excited to implement this tool within a project I started a week ago. This class came just in time for summer semester of class and I could not be more inspired! This is truly the leading edge of technology. I am looking forward to what Neill and Jonathan produce next!