Finding Your Brand
Blair Phillips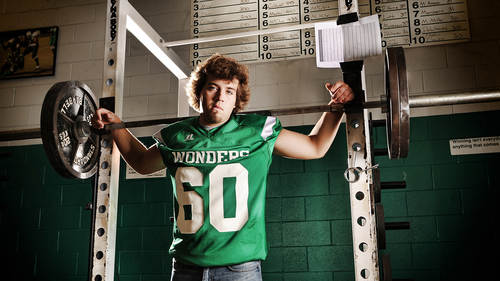 Finding Your Brand
Blair Phillips
Lesson Info
3. Finding Your Brand
Lesson Info
Finding Your Brand
brand is what people associate with your name when they're not even looking. You know, like when they when they looked, when they hear your name, they can automatically associate what it looks like. They've got it. This is what it looks like. That's what your brand is. And a lot of people give off kind of wild ideas of what your brand actually is gonna teach a little about how I found my brand. What? How did I develop into what I am now? How did I find my style? You know, how did I know that I would love shooting this type of work? I mean, it doesn't just happen. You don't just walk out and say, You know what? I'm gonna go to the to the junk yard today and take senior photos. No, you have tow. You have toe, do several different things. Several different things to figure out where you want to go. Just like in life. You know, we're not We don't We're not raised and born to know. All right. In the third grade, you don't say I know. I'm going to go toe m I t. I'm gonna do this. Most of Tho...
mas. I'm gonna be a doctor, a lawyer or a fireman. But none of those only ever happened for us. So how you find your brand? Very, very simple. Shoot a lot of different things. And when I say shoot Children, I don't mean it that way. Obviously. I mean, photographed Children photograph families, photograph, wedding, try a little bit of everything. And once she reached that point where you you say, You know what? If I have another child coming here, I'm gonna just don't Don't do it. Just don't shoot families don't photograph Children. If you don't like it, don't do it because I'm telling you, like with me, I love babies. If I'm not a baby person, it's gonna show in the 1st 5 minutes during my session. If I don't like working with high school seniors like little prima donna, attitude girls and all that, every once in a while, then I do not need to do it. Put yourself in an environment like I told you that you love that you enjoy. So don't put that stuff on your website. All right. But what you want to do from there, ask a bunch of your friends get, like 10 images printed off some of your favorite work that you've ever done. Lay it all out on the table. Bring them over to the house one night. Have a couple of tall, uh, bottled waters. All right, And ask your friends Say, Look, give me. Give me, like, five or six key words that when you see this image right here, it's like a psychiatrist office. Whenever you go in there like they show this picture of this bunch of scribble on the guys like that's a rabbit in the woods like No, it's not. But give it to your friends Say, Look, I'm gonna show this image here, and I want a couple of key words that come to mind when you see it right on top your head. What is that? What do you say? Was it looked like, And they say It's beautiful. It's organic, it's it sucks. It is Whatever. And take those little keywords together, write them all down, all 10 of your friends, and then that's how you'll come out with your brand. These were some of the ones that some of my friends gave me, so my brand became eclectic elegance. That's just what I rolled with. And I went with it because that's what my friends said. I waas there's no denying who you are If I give you a piece of paper and told you this is a really dumb analogy. I don't know why I just thought of this. This is really stupid. But I gave you a piece of paper and said, Draw a picture of a horse. You would draw a picture of a horse, your best rendition of the horse and I would take your horses, put him out of here, and I could see you in two years from now. And no matter how much you tried to improve on your horse drawing, I would say drum another horse. And I guarantee you that I could pick out and match. All right, this is the one you did before this one. It looks very similar to the one you did before. No matter how much you try to change it, because this is who you are, so you have to stick with who you are. You have to adhere to your brand and your marketing materials can't create brand identity crisis. You can't have a certain marketing material that looks this way. Like, if you are this type of person, like hello. My name is Jean and I'm. Then you can't have marking materialist like Dan. Yeah, doesn't work. You're sending, like, Whoa, wait a minute. You're sending the wrong message. Everything has to adhere to your brand. So, like everything. Like even the way I photograph newborns, the way I photograph Children, families, Children outside it. It's never just super clean and pure. I photographed her the way that I know how. It's the only way that I know how. No matter how much I aspire to be completely different than what my true self allows me to be, never gonna happen. You know, I'm always gonna revert back to that same person. So when we talk about marketing materials, one of the things that really helped me get a good start was through good marketing materials. We'll show you some bad examples of marketing materials. All right, take a look at this. It's a great picture, actually. Photographed that out in ah, in California somewhere. I don't even know where. San Diego, San Diego, California. Beautiful image. Beautiful girl lighting was great. Loved it. But I put it with this and that. This does nothing for my brand. For some of you, that may be the perfect type of brain ing that you need is perfect. So let's look at the contrast that goes from this, which is all that speed and bubbly and pure and crisp. And then it goes toe. Yeah, like this is mawr of my brand. So let's go backwards. Sweet bubbly. Yeah, like that is I take the same image, it's clean. But then I put it with my brand and all the sudden instead of this right here instead of me being like Yeah, well, I got some marketing stuff printed out, but it it's not really not really the best. But just take one of these instead. I'm like, you want you here, take this one, and then I'm gonna give you to mortgage the issue. Friend. All the sun. I'm really excited because that's where I am, right? Another example. Boring. This is my brand. It matches and it rolls on through. So everything has a place. Everything has a purpose. So again, this first little deal here, man. Thank you, guys. so much for allowing me to open up to you. I feel like wave kicked down a wall and we're ready. Now we're ready. So let's let's see, I love to see what the Internet is saying as well. And two, if you guys have some questions, feel free at any time to ask those, and we'll give them. So we'll give you a second here in a few minutes to show stretch a little bit. And Lorenzo, you need to do something with your hair where people love you Right now. They are really identifying with where you came from, how you're building yourself up and how you just keep going forward with who your true self is and a lot of great questions air coming in everything from business. They want to know about those templates. You might want to give a shout out about those templates soon and, uh, also like what you were saying about you know, other people that are shooting in the same style or you know other great photographers that you that are in your own community and a question specifically from at Cat, a tense girly photography said. You said you were in a small town and there's other shooters there. How would you do it differently in a large city where there are photographers on every corner and many of them doing it right, Right, Cat, I would just say that it goes back to what I was saying earlier. You're not gonna be able to control every environment that you're ever end, but you have to just dig deep within yourself and you have to pick a brand. You have to pick a plan. You have to pick a call to action, if you will. You have to do your homework and say, All right, I've got all my arsenal laid out here. This is how I'm gonna do it, and that's there is really no easy way to say I'm gonna do it this way. And then if I do this, this will work. And this work, you have to stay true to yourself. You have to find yourself and you have to say, this is the plan I'm gonna go with. And when I go with this plan and I like this plan out, those people that love what I'm doing are gonna come to me. Those people that Do not love what I'm doing. We're going to go to somewhere else, so you have to have a lot of faith. And you have to just have poor what? You know out. And you have to be ready to live with it. Yeah, I have another question. Any anywhere. Yeah, no question from pro photographer who asked, How do you respond to potential clients who seem to be shopping solely by price? Yeah, about price. That's a good question. When someone calls it, they say, Uh, yeah, I always wondered how much has any about 10. We have a whole educational process that we go through on the phone and we lay everything out on the table from start to finish. I educate them on what goes into creating what I do. Instead of giving them a price, I try and build it so that it's an educational process. I educate them for three or 45 minutes on the phone and understanding that we don't just shoot an image, and it just happens. So those clients that are Onley shopping for price if after that three or four minute pitch of means pouring myself to them. But they're still solely only interested in Price. I'll give him the price, and I probably won't hear from them again. But you have to sometimes be able to fire a potential client before they hire you. Even so, it's not gonna make a pleasant environment if you're working with people that are solely own price. So don't be afraid to say no before they say yes. That was a follow up question. Kind of, uh, that I had next. Which was how do you respond to a potential client that you believe is not a good fit for you? You want to show you or tell you show for sure way, Way now the way she responded that you can't say I'm sorry. This you're just not my right client. You can't do that because then you're the jerk. But you can come up with a clever ways of of getting around it and saying I just don't have anything available right now. I've got a trip coming up. You can tell a little bit of a fib if you have two. I've done it with weddings. I've had weddings that call and yeah, my husband's an attorney and we're getting married, but I don't really like a lot of the stuff. Senior contract. So we're gonna have to change some of that. No, no, no, no, no. Make up something if you have to get out of that situation. Because if you have that in your mind, it will be that when you're doing it, trust me, trust me Any other way? There's a you said that he had a program of something that you would scan your receipts with what was It's called neat desk. Any 80 neat desk. And also I wanted to tell everyone to, Like, I've got all of this stuff available. We've gotta actually a whole workflow content that I don't know if you go to our store of Blair Phillips workshops dot com. I just decided as of a couple of days ago, you know what? If we're gonna do this, why don't we just make everything on there just 50% off and just give everybody whatever they want? 50% and what I'm gonna do for you guys? I will scan all this stuff for you are actually the powers that be will on. We'll make sure that we get it to you. Yeah, absolutely. Lacy's nodding her head. She hears you. It will happen by ace in the hole
Ratings and Reviews
As an experienced photographer myself, this class was both helpful and inspirational…we're never too experienced to learn from someone. Blair is really a lot of fun to watch and listen to. He has a way of making things fun with his high energy and dry sense of humor. To be completely honest in my review of this class, the lighting and posing sections, while VERY good, have been done over and over again by lots of photographers and didn't offer much in the way of new ideas. The real value was in the customer service and marketing techniques presented here. Blair's use of video as a marketing and communication tool with his clients is very unique and sparked TONS of ideas I would like to implement in my studio. His simple pricing structure and the way he presents it to his clients is also unique and has helped me rethink some of my own methods. "That being said" (Blair should appreciate that phrase) this class is totally worth the price and will continue to be a good reference for me. Some photographers are excellent at their craft but are dry teachers; others are great teachers but their "real-life" work doesn't live up to their classroom presentations. Blair is the real deal and makes this class very exciting.
Blair is great. This class is packed full of great info and is a genuine good hearted person.. Really like his approach with high school seniors. I recommend it.
This has been my favorite class on Creative Live. I loved how Blair explained exactly how he landed dance and sports contracts. This class was packed full of ideas for marketing and selling products. There was just so much great information. Thanks, Blair!
Student Work