Wedding Photography
Jasmine Star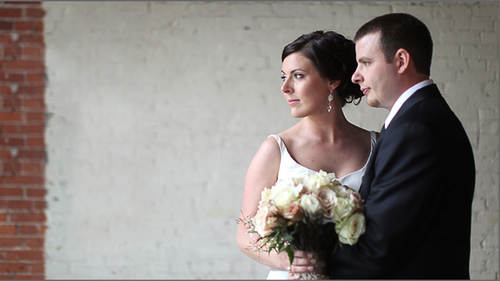 Wedding Photography
Jasmine Star
Class Description
What's the best way to learn about wedding photography? Talk to a successful wedding photographer, of course. Even better? Go with her on a live wedding shoot! This extraordinary CreativeLive experience gives you a first-hand look at what it takes to shoot a wedding, from the morning bridal party prep to the actual wedding service to the reception toasts.
Celebrated photographer Jasmine Star begins by telling her personal story of how she built her business from the ground up. She covers everything from equipment to pricing to marketing. According to Jasmine, the key to a successful wedding photography business is to build a unique brand that highlights your personality, strengths and talents.
You'll then accompany Jasmine and her team as she shoots the real-life wedding of Laura and Billy, who graciously allowed CreativeLive to share their experience with the world. Jasmine will demonstrate how she gets the most creative, most meaningful wedding photos that will be treasured by the happy couple for the rest of their lives.  
In this class, you'll learn how to:
Build your wedding photography business from the beginning.

Market your business with websites, social media and blogging.

Create a unique brand and identify your target audience.

Rely less on fancy gear and more on your personality and talents.

Connect with your clients and build trust.

Use second shooters to help out on the big day.

Shoot a real wedding from start to finish.

Get the right lighting and pose your subjects.
Ratings and Reviews
This is an amazing event to be involved in - and I feel as if I was involved all the way in Switzerland! Jasmine Star is so natural and genuine in front of the camera that she makes you feel as if you are her best friend. Seeing her shoot, watching the way that she uses the natural light and being walked through the problems you might encounter is invaluable. Even if you are not interested in photography or weddings, her business advice is spot on. Creative Live and Jasmine did an amazing job and I am so glad I bought the course. To be able to go back to a video and see how something was done, again and again is well worth the price. I'm also exciting to be contributing to new workshops for 2011 - can't wait to see what you guys come up with! It's true that some of the footage has yet to come through (would love to see the bridal prep stuff!) but it was so exciting to see the new footage of Laura and Billy outside, I think it will be worth the wait. Buy this course and be truly inspired! Emma Godfrey
I watched this live back in August 2010 and since the first day it was on my list to buy. Finally bought it as part of the end of year pack in December 2010 and only just got around to watching the full five days. I'm not a wedding photographer, nor do I have plans to become one any time soon. I was interested in this course because of the business sessions on marketing, branding and so on. If you're interested in becoming a wedding photographer this is a must buy no question. If, like me, you're only interested in the business sections this is a valuable course, but there is a better option available from CreativeLIVE. The new 'Building your Wedding Photography Business' course by Jasmine consolidates all this business information from this course into a two day course. Another good addition to your to buy list should be Children's Portrait Photography with Tamara Lackey. This has by far the best business section of any of the CreativeLIVE courses. Combined these two courses and you will be set up and profitable in no time. Back to this wedding course. As others have said there are audio issues here and there but they are at worst annoying and don't really effect the overall experience. I think you can see from the course content if you are an aspiring wedding photographer this is the course for you. Five days of content from an award winning wedding photographer. As I'm not a wedding photographer I can't really add much more. I just wanted to say it's a great course. Fun to watch. Invaluable information. I really appreciate CreativeLIVE being here to offer these courses. Thanks guys!
Jasmine is an amazing educator, who really gave it her all in this stellar course! Love how detailed her instructions were - down to such nuances as the bride's shoulder position! Big thanks to Jasmine and creativeLIVE for bringing this wealth of information to the community. Totally worth the buy! I can appreciate how grassroots and "live taping" the filming approach is, but I think I wouldn't mind giving most of that flavor up in favor of a more edited version :) You know - cut out the bits where the camera is just recording black and the pieces missing audio. And where is this missing footage promised from the guy you can see taping Jasmine from across the street?? Anyway, amazing course, and hopefully you guys can figure out the video/audio/mic stuff so that it doesn't get in the way of absorbing all this amazing content.
Student Work