What's Your Home Design Personality?
Tobi Fairley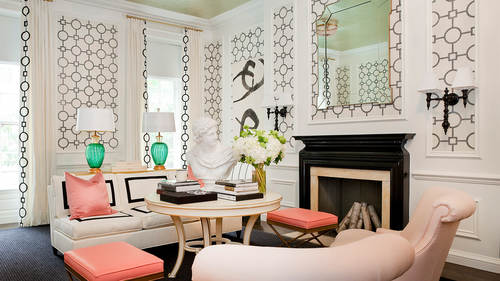 What's Your Home Design Personality?
Tobi Fairley
Class Description
Brought to you by House Beautiful Magazine, award-winning interior designer Tobi Fairley returns to CreativeLive for an exciting workshop all about identifying and exploring your unique style.
Have you ever tried to verbalize your design style but end up using blanket statements like "my style is eclectic" because you didn't know how to describe what you're drawn to visually? Knowing what your interior design style is — and being able to verbalize it — is as important as knowing what does and doesn't go together in home decor.
Tobi will teach you the top design styles — including today's latest trends and what styles are rapidly on their way out. You'll learn how to define your personal style, how to shop smart when buying a new piece of furniture or art, as well as how to blend two different styles to create a cohesive look. By the end of this workshop, you'll have all the skills you need to create a stylish personal space that is a true and modern reflection of your taste.
Ratings and Reviews
I was happy to get this class on sale at a time when I needed it. We were painting and replacing some furniture so it helped me get some clarity on what is most important to me. As a photographer I can appreciate most styles and colors so the class helped me hone in on what my design personality is (eclectic mostly) which helped me focus on things to inspire me.
What a generous offering. I got so much out of this course. Sure, some of the style references are a little out-moded, but it's incredibly thorough. Tobi is so knowledgeable about all of the styles and is gifted at helping students ensure style and functionality. Dive in! You'll learn so much about your own style and how to make your home flow in a way that you love.
Clear, informative and inspiring!
Student Work