FAST CLASS: The Power of Habits
Affect Versus Emotion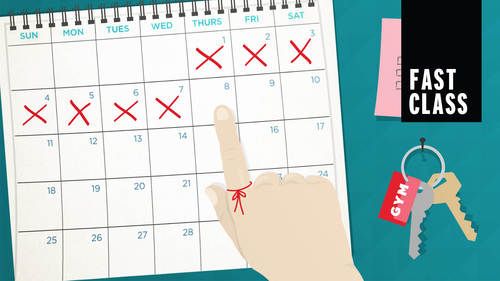 FAST CLASS: The Power of Habits
Affect Versus Emotion
Lesson Info
Affect Versus Emotion
this is interesting. Most of us actually don't understand our feelings particularly well. And and And this isn't just a men thing, right? We always hear all men don't understand their feelings. Women understand their feelings. Actually, most of us don't understand our feelings in the sense that we don't know where they come from. And we don't understand the relationship between the feelings that we have and the emotions that we experience, and it turns out they are not the same thing. We have feelings that are generated from a number of sources. Psychologists. They're gonna call those feelings affect okay, within a affect on. And so I'm gonna use that word affect. And when I'm talking about affect, I'm talking about how you feel in a particular situation. And then it turns out that the emotions that you experience are your interpretation of those feelings, the interpretation of that affect. So you actually have to figure out why you're feeling the way you're feeling. And this is intere...
sting, because as it's going to turn out, we don't always get We don't always guess right about why we're feeling what we're feeling. And this is gonna have a big impact on our ability to get things done, our ability toe to achieve some of these goals that we have.
Class Description
FAST CLASS:

Try a Fast Class – now available to all Creator Pass subscribers! Fast Classes are shortened "highlight" versions of our most popular classes that let you consume 10+ hours in about 60 minutes. We've edited the most popular moments, actionable techniques, and profound insights into bite-sized chunks – so you can easily find and focus on what matters most to you. (And of course, you can always go back to the full class for a deep dive into your favorite parts.)

Full-length class:  The Power of Habits with Art Markman
Subscribe to CREATOR PASS and cue up this class and other FAST CLASS classes anytime.

Setting a goal is one thing, but actually doing the work to achieve that goal is a totally different endeavor. If you want to hit your targets and make lasting changes in your life, join author and psychologist Art Markman, Ph.D., to learn what it takes to build and maintain healthy habits that will last a lifetime.
This course won't serve up superficial self-help tips; instead, you'll dive into the latest cognitive science behind behavior change. You'll learn how to build new, positive habits and break the cycle of existing negative ones. You'll explore what it takes to sustain healthy habits over time and increase your chances of maintaining new habits by empowering your friends and family to make positive changes, too.
Don't waste another day simply wishing you could make a change that really sticks — equip yourself with the techniques you need to transform your life in measurable, powerful, and positive ways.