Where to Pitch?
Tiffany Han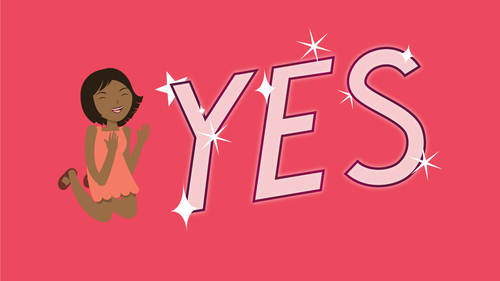 Where to Pitch?
Tiffany Han
Lesson Info
16. Where to Pitch?
Lesson Info
Where to Pitch?
So let's talk about where to pitch. This is something I've holds up a lot of people before. We talk about where specifically to pitch. I want you guys to think about your ideal client or customer, not because you're gonna be pitching that person, but because we want to know in terms of business growth, where they hanging out right? You want to sell more more necklaces. You wanna get more photography clients? Who are those people that you want to work with? Who is the woman you want about your necklace and where does she shop? So here's some things to answer about your ideal client. If you have in a couple ways to think about this, if you have somebody who's like you're super fan who you love working with, make it be that person because that person may not hire you again. But you want more people like that, right? I have a couple of clients who, when I'm doing anything new, they don't work with me anymore. But I'll email them and say, Is this something you buy? Because their energy and ...
their drive is a kind of person that I want to attract? If you don't have that person. Um, are Maybe you've worked with a lot of people you aren't in love with That happens, make someone up who would be who you're like. Yes, I would love to work with this person here. The things we want to think about for the person, what's their name, Name them. We are talking about married, employed women ages 25 to 40 who makes $75, a year. That doesn't tell us anything that could be useful, maybe somehow one day. But that's not what your business is. Your business. You, Karen, are making women feel great when they put on that necklace. I want to know who feels great, right? I want to know who that person is. If it's someone you know, that's even better, because then you already know information about them. You know where they shop, you know where they hang out. You know what turns them on, right? You know what gets them excited? So that's a bonus. How old are they, like actual age? What do they do for a living, and how did they spend their time? This is about figuring out what's important to this person. And I also like to think about what their favorite things are. So what's your favorite TV show? I love the Mindy Project, right. If you're gonna pitch me and you mention like someone from the Mindy Project doing a thing and wasn't that hilarious, I'm gonna be like, OK, you get it. You know something about me? What's your favorite book was their favorite place to shop survey verb log. What's their favorite podcast? Consider all of these because that's gonna make it the easiest. Yes, right. That's gonna be the thing that's going to tell you where to pitch or where to start pitching. So you can get inside your ideal clients head to develop your plan. That's what we're That's what we're doing here. Here, the things for most of you that I want you to focus on other things in pink where they shop. They're blawg, their podcast or their newspaper or website or whatever. Right? You get it. Um, Karen, I'm gonna use you as an example, because your product is so tangible. Um, you know, for you, I'm guessing that that your necklace is not something that would be sold a target right. It's probably It's very handcrafted. It's probably at a higher price point. Um, and it's stunning, right? Yeah. So you're not going to pitch a discount retailer, right? You're not gonna pitch T. J. Maxx because it's not. That's not an easy yes, you know, you're gonna pitch those boutiques where women go in and like, it's stunning, you know, because their customers want that and they're willing to pay for it. Yeah, so that's kind of one of my favorite games, especially if it's someone you know you can ask them. You can just say like, Hey, would you like the shop? You could do a survey to your two people who bought from you in the past. They tell me some of your favorite stores, right? It may not be. You may not pitch those exact stores, but it's gonna give you a vibe of what to look for when you're crafting your pitches of wholesale of more wholesale accounts is one of your goals. Yeah, um, so crowdsourcing is great. I do this sometimes. When I was starting my podcast I put up on Facebook. What are your favorite podcast? And I got a lot of comments and I looked at the ones from people who were people that I'd want to work with, right? And I used those to help do some of my podcast research for when I was starting and looking at what else is in the space that I want to be in, you know, So for you, you could look, now that you want to do this exactly. But you could look at people who have a similar similar price point and kind of design is you and see where they're selling their stuff. You don't want to poach somebody's entire retailer this right? But if it's if there's is a good fit than yours probably is too. Yeah. Um, so crowdsourcing saying, What? Your favorite websites. Awesome. Because that's going to give you this information of where you can get started. I'm thinking of a friend of mine who is a fan of my jewelry. So she's the person thinking of, but a lot of the things that she likes is like travel related. Or, you know, like the cultural thing. She doesn't her city, which it's has something to do with the lifestyle I would put forth member in but it's not exactly like a shop. So how do you tie that kind of thing in knowing that they, like, you know, their hobbies? More something. How is that relatable to what you do? I think I would get specific with the question. So I would say to her like, especially if you know her, you could just say, Like, Can I buy you a drink? You know, and and ask you a couple questions and maybe give her a necklace. Right? Um, And people, if you want people to fill out surveys, you give something away. Everyone who fills out the survey gets interred into a drawing for a free bag. Great. Just no toe. Only pay attention to survey results from people that you want to do more with. Surveys are kind of a mixed bag, but for I would say, Where would you go if you were buying? Uh, if you had to go to a fancy wedding, right? Or where would you go if you need it? Like what? A statement piece of statement, jewelry or something. So get really specific. Where would you go to get where's your go to birthday? Present place for your sister? Yeah, specificity always across the board. Great. So other things to consider in terms of pitching to some other reasons to pitch audience growth. I didn't throw this ballad for a lot of us. The more people who know about our stuff, the more money we make. Great, because I would like to make as much money as possible for the amount of work I'm putting out, right. So if you make an e book and 10 people could buy it or 100 people could buy it, let's get 100 people to buy it. So how could you grow your audience? You're legit, Meter, Right? So what can you dio to raise your legit meter? That's one creativelive. Now I can put at creativelive on my as seen on. People are going to know that I show up because creativelive brings in legit people. That's a huge one. Um, sometimes, too, there's a lot of talk of like should you do something for free or not? If it's gonna bump up your legit meter and not require too much output from you are it's really going to help grow you, Yeah, do it for free. But know why you're doing it for free. This is not about giving away your time to whoever asks. It's a very different You guys are clear on how it's different. Okay, Don't you be like, Well, Tiffany sub experience matters. So this is again where we're starting with right here. I want to speak at conferences, so I'm going to start with an easy ask. So then I can get the craft occassion conference. I mean, that wasn't an easy asked, but it was easier cause I had laid the seeds because then I could get the experience. And now all of a sudden, I've spoken at a conference so I can leverage that experience to do other things. Right. You can bet that after this I'm gonna be pitching more on camera stuff because I have now done it. So So let yourself build up that body of experience. If there's something that you want and starting again, we're bringing it back right here, right
Class Materials
Know Your Value Worksheet
Ratings and Reviews
Tiffany has enormous energy! At the very beginning, it seemed a little off, but then she found her rhythm with the audience! This was exactly the kick I needed to start pitching. Her advice is simple and powerful. I had the pleasure of attending this live. If you are stuck feeling like you need some elaborate plan to get started pitching people for sales or interviews, this is the course for you. You won't regret it.
Student Work