Fashion Design: Start to Finish
Intro to Produce a Fashion Show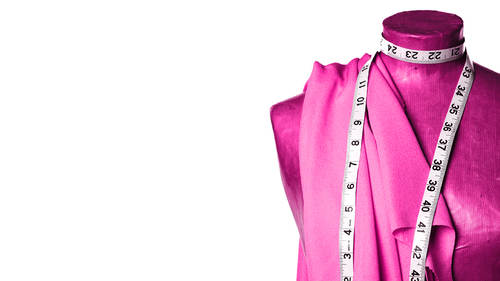 Fashion Design: Start to Finish
Intro to Produce a Fashion Show
Lesson Info
Intro to Produce a Fashion Show
Fashion show seem like so much glory, but I know that there is so much work the nuts and bolts that go into that, what do you tell people when they first come up and say, I want to do a fashion show? Uh, have you really thought about it? I thought it through. I think that is at the heart of everything I've been really lucky because over the past twenty years of fashion week fashion shows have been a part of every day of every year for the past twenty years at all different stages, and I think people just focus on that sort of excitement and the glamour around it, and I think there's there's so much more than they need to consider before they take a fashion show on and, you know, I hate to make it sort of as an ominous thing like, oh, you're not going to want to do it after this. I think the process is actually really exciting and just as creative as all the things we've talked about. So for me, it's kind of a little bit of a reality check, but also hopefully that reality check is inspi...
rational.
Class Description
Interested in the world of fashion? Even if you're not an aspiring fashion designer, you'll enjoy this class. Jay Calderin is the Director of Creative Marketing and an instructor at the School of Fashion Design. He is the author of three top-selling books on Fashion Design, and the founder and executive director of Boston Fashion Week. 
In
Fashion Design: Start to Finish
, Jay Calderin will get you started through hands-on demonstrations and step-by-step guidelines. 
Learn to navigate through the design process, from conceiving a garment to marketing it.
The various phases of fashion design will be covered, including:
research and mood boards, collections and trends

sketching, draping, pattern making, construction 

branding, marketing, and industry positioning
Fashion doesn't have to be intimidating. This class is a beginners guide to the world of fashion design, led by an industry professional.