Create Using Cricut Cartridges
Close To My Heart, Monica Wihongi, Jill Broadbent, Karen Pedersen, Michelle Snyder, Kristina Livingstone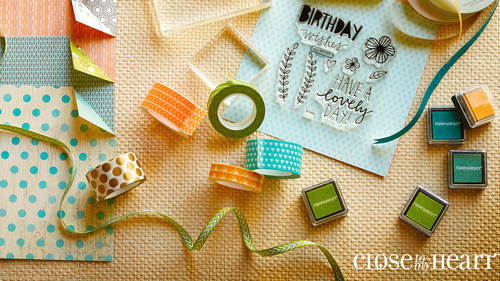 Create Using Cricut Cartridges
Close To My Heart, Monica Wihongi, Jill Broadbent, Karen Pedersen, Michelle Snyder, Kristina Livingstone
Lesson Info
11. Create Using Cricut Cartridges
Lesson Info
Create Using Cricut Cartridges
So, jill, why don't we start off and tell everyone that we have five cartridges? Right, yet we have five different cartridges that do a variety of different things, so we kind of want to walk you through the different features and functions of each of our cartridges. So we're going to start with our art philosophy cartridge. This was the very first cartridge that close to my heart partnered with with cricket to create with preval craft. And it was the first of its kind of that's, right? Well, before we really get into art philosophy, why don't we show them what comes with the carnage? So here we have our latest and greatest the artistry cartridge just released. And so here is what all about chris carter just come packaged in. They look just like this, of course, with their different the images that come on, that cartridge, they come in a pack, so we sell them with coordinating stamp sets. So because we are his stamp designing company, we also show she have stamps that are part of this ...
collection as well as card stock. So that you have all that you need to get started once you get our cartridge, so this one is for artistry, right? So it comes with a full twenty four pack of cards stock so that you can start cutting the minute you get your cartridge, but the thing that makes all of our cartridges so unique is that each one of them comes with the three stamps that's, like monica said each and unique design where the images on the stamp set our images that cut from the cartridge so you can cut out a piece of paper in any shape and find its matching stamp to stamp on to that piece. And then you've got a perfectly cut and stamped layered piece so you can see on every stand head that coordinates with the cricket cartridges. It tells you what page in the booklet which we're going to show you in just a minute shows you the page of the booklet and also what size to set your dial two or to set your cricket to cut so that that will nest perfectly. Now every shake shape can be sized to any size that you need. You can make it down to one inch all the way up to twelve inches so I could take the same cricket image and make it ah full focal point on my page all the way down to a tiny accent but to have the stamp coordinate it tells you exactly what size day it really is like endless possibilities. Your creativity just goes and overload it so amazing what can be done and also very, very simple to use, as joe mentioned, we also have these booklets that come in and these air, really your guides the's air your templates to know what's on each key and how to make those work. And it tells you what the functions are and the way that close to my heart has designed them, at least for a couple of our cartridges. They're linked together and meaning that you can start doing layering so you will have a new image. And then you know what image that's linked to so that you can do the layering technique? We're going to show you some art in our keynote presentation so that you can see it really up close, but this just really is the basics. Another really great feature that we just introduced with our artistry cartridge is a digital code, and so if you're doing it online and you're doing design space and now doing the cricket air, that type of thing, you can use a digital code instead of having the physical cartridge, so we've given people options so that they can do it both ways, right? All right, so shall we get into? Yeah, I wanted to show you some of the functions on our key pads, so each cartridge comes with the keypad itself. And every cartridge, all five of them, have a unique fun. So first and foremost, you have five different fonts that you can mix and match for your titles, which is a great option for you. And then, because we have all of these different icons, shapes, layers, the's, air the ways that you can take one specific project and cut that tow layer and build and create an entire project, usually with this two keys, that will make that come together. So you would see in the booklet exactly what keys to use. And then, based on which one of these functions you choose, it will let you cut that to match the project. So perfect. Spend genius lee designed. And it close to my heart. We really have given you all the tools that you need to use your cricket cartridges successfully.
Ratings and Reviews
I have been stamping, making cards, for 10+ years but only found out about ctmh last year. I love, love, love your clear stamps. They are great to use and easy to store. These classes inspire me and get me all excited again about making cards. I just recently got a circuit, so much to learn. I've got to get me a ctmh cartridge!!!
This video series will provide all viewers with a fantastic overview of not just the wonderful products Close To My Heart has to offer but the creative environment they foster. Whether you want to craft personally or would like to see if this could grow as a business, watch this series and receive tons of information. Thanks CTMH and Creative Live!
I'm in love really with art ,craft ,colours, everything related to papers stamping writing party preparation, celebration wedding everything over and over things that course will be definitely increase my ability to innovate more and more ... thanks a lot for that free course with massive information love my heart to close to my heart
Student Work