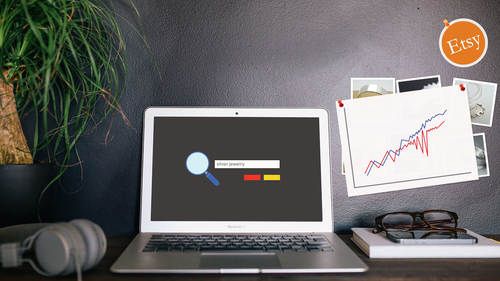 Class Description
There are specific, tactical things you can do to help more people find your products on Etsy®. In SEO for Etsy®, Marlo Miyashiro will detail the non-scary, non-techy actions you take to help put your goods in front of more people online.
Search Engine Optimization (SEO) sounds complex, but it is actually a pretty simple series of steps you can take to make sure your pages and products appear when a buyer is looking for something like you sell. In this class, Marlo will show you how to tweak information in your Etsy® shop so your products are more likely to turn up in searches. You'll learn how to:
Write search-friendly titles
Put the best words in product tags
Craft smart descriptions
You'll also learn how branding and marketing work alongside your SEO initiatives to bring attention to your Etsy® store. Marlo will cover branding basics so you can be confident that all of the work you are doing fits together. You'll get tips on blogging, using social media, and tying it all back to your Etsy® shop.
Marlo has been making and selling for more than twenty years. In this class, she'll offer practical, effective insights that will help you increase traffic to your Etsy® shop and grow your handmade business.