Additional Gear Review
Jack Davis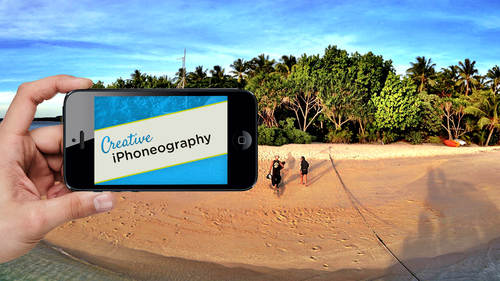 Additional Gear Review
Jack Davis
Lesson Info
14. Additional Gear Review
Lesson Info
Additional Gear Review
before I get started on talking about sinking. There was a few more things that, um, I didn't have with me yesterday in our little geek fast we did with our IPhone Schatsky. So I wanted toe, maybe take a second and just show a couple more. Then we'll get them out of the way. Um, one I mentioned yesterday that I like these new little cables that are all in one. This one again, doesn't even have a name on it and got it at a hardware store. Shows you how high tech it is. So it has the mini USB, the micro USB, the pen People aren't doing a lot of the lightning bolt connectors yet, since it's still fairly new. So Apple sells you a nice lil connector, and it's 9 99 Normally, Apple would sell this to you for 29 99 just cause they can. God bless them. And so that allows me Teoh sink this to everything and it does do that. But the other thing that I have here that all of you have since now we know that you are no longer watching TV in bed that you are all doing mobile creativity in bed and we ...
won't elaborate on that any further. Is some kind of extension cable, right, So you can have it be plugged in. So there are a bunch of these. This is the apple one, which is $450. But you can get these on eBay for next to nothing. So make sure that you get some sort of extender, so you don't have to worry about that. Also good in airports when you're needing to do that from across the room and do all our cans that we do often in airports trying to stay charged The other thing I'd mention about this is the RC a Jack. You get these at Costco, it has both the 2.1 mil amp and the more traditional five volt charger. So your IPhone there, But this is the double voltage. So this will charge that you need this kind of voltage for an IPad, especially the new ipads with retina display. But for the IPhone, you can do it without worrying about frying it, and it will pretty much double the speed at which you can charge it. So it's nice and it's small, and it comes with an actual another one wall sized amount that you could use it to actually replace your standard wall mount. And it has your standard 30 pin grounded as well as thes USB, so they're really nice in their cheap. So that's an R C A. And Costco is. When I got it, Neil brought in this yesterday, I mentioned yesterday I brought out my olo clip on ah to show that it has the new two X converter on it and which is very good. And I love old clips. But this is a set of lenses called the I Pro Lens system by in the Linda Schneider. That's right. So Schneider Glass. The nice thing about this is this has all the lenses. You can either buy individual lenses of this kit, and the nice thing is that this actually does fit in something, you know, we don't have to worry about it. This is their little bayonet mounts. This is there two X lens, and basically what they've done is they've created a custom case that you been at the lands into and has a nice regular metal tripod mount on it so, you know, kills that bird with that stone. And Ah, so that is a situation. If you want, you can also take off the top and use this. You know, in a pinch. If you don't want toe move your lenses, you could actually keep all the lenses together, um, as well separate from the case. And we'll do this right here and move that back out. This particular set, I guess there are variations on the set in terms of wet lenses. They do have a series of lenses on these very nicely go back into each other, the other ones that I won't go into here, but they've got a macro. I'll show you some samples once we get to the IPhone. This is their super wide, which actually act is kind of a macro as well. I really love that. So you've got a super wide angle lens that can actually go like inside of a flower. So in terms of macro photography, to be able to have a ah, basically fisheye as well as a macro in one is really cool, and then the other one that they have here is hidden in this one here, and that is their macro, more standard macro in terms of the angle of view. So that all fits in your pocket and it's got the case I shot with that last night out at our needle here, the famous Seattle Needle, and it was very cool, highly recommended. I'm gonna get one, not even hesitate, especially when we talk about getting into video later on. As I mentioned yesterday, this field of view, which is constricted when you switch over to video on a mobile device having some sort of wide angle at your disposal is really important for shooting video. You just don't want to limit yourself in terms of that and that, as you'll see in the images that range from telephoto to super wide to macro, you got it. I mean, that's your kid. That's what we want as photographers. You know, that's the last thing that's stopping me from going this out the door. So anybody who wants this just giving this way. Um, actually, the reason why I have this back up on stage is I mentioned the WiFi connector. I showed you the control of a GoPro yesterday via the mobile app for those of you have not invested in these little teeny devices the WiFi adapters for Nikon or Canon. Or, like I mentioned yesterday, a lot of these point and shoot cameras that having WiFi built into it, this is the little thing. It comes with a little teeny case that goes on to your next strap. So it's actually pretty nice and from that standpoint, but it just goes in. And now you can actually control chute untethered or control the phone camera from an app including the live you from the back. You actually see it change focus, tap to focus and all that stuff so very, very cool. It's amazing how cool it is. And of course, in those situations where you want to set this up on a triumph, I'd and move it into the location where you really don't want to hang out, um, related to some sort of extreme sport or height or anything else. Um, very, very cool. So highly recommend that that is there. Speaking of that wide angle, this is again one of my cases that I use for extreme sports and has the built in wide angle for the waterproof, since they know you're probably doing video with extreme sports. I also mentioned yesterday on whether you're shooting video or stills having some sort of, you know, always on led. There's a 1,000,000 of these I do have. Okay, um, screenshot of the square, one that I use that actually plugs into the audio port on a mobile device works out well, Speaking of light, I think it's always good This is not related specifically to buy photography, but of course, having we've got a little West got, you know, bounce in here. So if you don't have one of these in your pocket, they do have ones that actually are small letter fit in your pocket, something just a director, like so in terms of your shooting. If you don't haven't invested one of these, basically, you're bringing everything you need on a traditional shoot into something metal fitting your popular fanny pack. The little four inch, six inch, eight inch one of these that'll fit into a fanny pack will also help you in there situations where you just have some shadow feel that you need to do that. You can't do with this and onboard flash or whatever you don't want to get in that situation, we go. It would be great if and even though we've been talking a lot about how to pull out things like shadow detail when they doesn't want to come. Obviously, if you get a right in camera, especially on a mobile phone, let's actually take a little teeny breaking back out for a little pontification. We're doing so much manipulation of the images on the mobile devices one, because we have to, because we don't have everything that are disposed that we would have in a big board camera also were shooting spur of the moment we're shooting from the hip were shooting were just shooting, which is shooting are bloody heads offense of. Sometimes we don't have that ability to shape the light or find the lighter chase the likeness and people say Um, so we find ourselves with images that are less than than fantastic. One thing to remember, in contrast with these mobile cameras, as well as point shoot cameras, anything that doesn't shoot raw. We talked about this yesterday about this idea of the bit depth, how much color information and why we can sometimes get banding and noise and excessive artifacts when you're shooting with anything that can't shoot raw. All the settings associated with that camera sharpening contrast saturation color space. Everything is cooked into the file when you press the shutter and it's knocked down to this eight bits of information per channel, or only 256 shades of red, queen and blue so you actually can run out of tone very quickly. This is as opposed to a big boy big girl camera that shoots raw or a nice little micro 4/3. A lot of people I would recommend getting yourself a nice raw shooting pocket camera that also fits in your fanny pack. And now you got the best of both worlds. But when you shoot raw, someone in your camera's typically shooting at 10 to 12 bits of information, sometimes 14 bits of information per channel and, as you all know to to the 10th Power is I'll just wait until you figured Theo 10th Power. You had those extra two bids and said Eighth power to the 10th Power to the 10th Power. You double it a couple more times, and you go from 256 tones, 2000 tones. You had 12 bits of information, which most are doing at least shooting, and you're getting 4000 tones per channel as opposed to and 56. Of course, we know that 4000 times 4000 times all three channels equals hosts. That's your cue. You're supposed to be doing the math. Why do I put up? How long must I stay with you people? 60 billion potential tones in a raw file, its potential cause. The sensors actually can't grab that. But the difference between 256 shades for our channels, especially when you're dealing something with blue water and skies and things like that, you can run out of it. And that's where the Bandon comes in. And raw file. You have 4000 and by the time you're done, you have 60 billion. The other thing, that is it because it is raw. All your settings of sharpness and contrast and color space and saturation are all not cooked into the file. There actually left a separate piece of metadata that you can change later. Very, very, very, very cool. That's why using editors like light room or don't became a raw or any kind of raw editor. It's so great because it gives you access toe not only this great bit depth but the bit depth as it was captured when you press the shutter. That's why you can change the white balance on a raw file. And even though it's completely orange because of the wrong color caste, what was actually there when you press the shutter is actually captured on the sensor without that color cast, because you can change the white balance afterward. All that's to say when you're shooting with an IPhone or any mobile device or any point shoot that doesn't shoot raw, get it right in camera, get it right in camera. I can't emphasize that enough because even though we can do miracles as we did yesterday with that little still life shoot, you're that information is coming out kicking and screaming. It does not want to come out. It is not coming out voluntarily. Abs like snap seed are coaxing it out miraculously, If you could get in camera by setting your exposure and your white balance and all these things right, it's essential. It's especially important to get the video, which is why he has done such a great job with I filmic pro. Is that video just like your still images are cooked in the camera? You really can't do a decent white balance after the fact. So white balancing in camera getting your exposure correct in camera is even more important in video because you don't have that same access to the tools. And also the compression has to be more for you to do, you know, minutes and minutes of stuff. So that's a little pontification about quality. The other thing that I mentioned yesterday and some of the apse will be sharing today. If your APP supports either PNG or tiff and some of them are doing PSD as a output file format, take advantage of it if it's a nice shot, if it's one of your keepers, because that means it won't be re compressed on output. You're already no matter what, they're gonna be shooting a compressed file because all the point shoots are gonna shoot JP. The question is, how can you limit that degradation from compressing and decompressing? It's another reason why these APS are trying to bypass the camera roll. I mentioned that yesterday. If you have an app on your using, multiple lapses will do today. When you work in your shooting this app, it compresses it. You open up in this app, you do it and it compresses. It goes back to the camera. You open up another apple and compresses it in. All these are different, you know, sets a compression. Each one is degrading it slightly. It's amazing the quality you could maintain with. There's multiple sets of compression. But the other thing that these after now doing or allowing you with open in rather than export to camera roll you can open in, you know, blender or something like that, open from camp plus into another one. So that is bypassing the camera roll. And even though it's probably doing still another compression any time that you can kind of streamline that workflow between APS and minimize the compression, do it Okay, uh, the other thing I didn't mention yesterday that is in terms of shooting, and this does relate to keeping the camera steady. So you're not gonna get camera Shake is if you have a standard apple, um, headphone set. This one is old and dilapidated, and that's why I use it, because I don't use it for listening to sound anymore. I use it as a shutter release. The volume control on a Apple authorized headset is actually a remote shutter release. So when you're dealing with things where you want to make sure you don't jiggled the camera when you are shooting, that's an awful nice feature. Their dedicated ones. There's actually some wireless ones that are Bluetooth enabled that are coming out right now. I have one on order Kickstarter program. I can't remember his name but the idea of a remote camera controller and this is the coolest essential to have in your bag. And this, of course we have it. One of the the text here put it into my tripod just to make things cool, because what it is is a USB shaver, so that is essential for your geek out kit. Yes, that waas a joke
Class Materials
iPhoneography Companion Workbook.pdf
Ratings and Reviews
Jack is terrific and there's a lot I learned watching the videos. Of course this is a fast-changing field so some things are dated--some of the apps no longer exist--but I highly recommend this course to anyone wanting a wide and pretty in-depth orientation to the world of Iphone photo apps.
Student Work