Day 1 Pre-Show
Jack Davis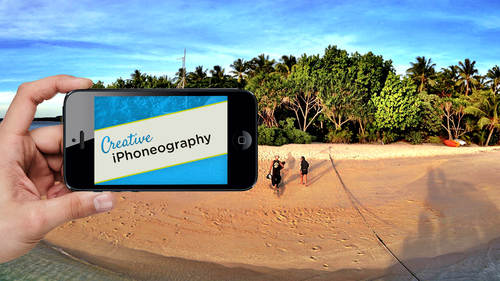 Day 1 Pre-Show
Jack Davis
Lesson Info
1. Day 1 Pre-Show
Lesson Info
Day 1 Pre-Show
Hello, Internet. Welcome to Creativelive, everyone. Thank you for joining us for IPhone. Ah, Graffiti with Jack Davis. My name is Susan. Roger. I'm going to be your host along with Mr Jim. Catchy. How are you this morning? I'm great. Super excited. I got my phone. I'm ready to go. You got your phone? I got my phone. I'm ready to go. That's pretty much all you need for this workshop? Pretty much all you need. All right, well, we're very excited. Without further ado, I would love to introduce you to our instructor, Mr Jacque. Wow. Davis, how are you doing this morning, Jack? Great. Are you? A little. I was dressed for our 90 degree weather here in Seattle yesterday, and now we're a little back to slightly cooler, so it'll get out to 85 at least. Yeah, yeah, yeah, I know. Doing great. Glad to be here. Well, it's good to have you. I'm always trying to think of different introductions for you, Jack, because I know you're a best selling author. You are also pretty much the man, the main man ...
for anything related to a photo shop and light room. So I don't know, there's a lot of wasted introduced a lot of ways. A lot of ways. Jack, Welcome. And I want to welcome you guys out there on the Internet. So please let us know we're watching from today. Just go in our chat rooms and let us know in along with you guys. We got an amazing studio audience, so I want them and turn it to them. And you will have you start. So if you guys could just tell us your name where we can find you online and just give us a little bit about your passion for IPhone Ah, graffiti, please. Sure. Thanks, Jim. Hi. My name's Neil Burn. My company's cenegenics. Our flagship app is filmic pro. We also have a remote app, a photo app in development called passport, and you can find us on www filmic pro dot com. You can also find us at facebook dot com forward slash filmic pro on Twitter at Filmic Pro and Google Plus. So that would be filmic pro two. We're excited to be here, and we put a filmic pro on sale for 60% off $2 on Lee, down from five. So if anybody wants to buy. Today is a great day. Either Recommend it. Just go out and buy it. Don't even hesitate. Thanks, Jack. So glad to be here, and I'm gonna pass it on down the line. Morning. My name's Shawn Squali, and I'm on Instagram at Sean. Underscore s my first name. Spelled S H A U N and U confined me also on Facebook, Sean Squali and Twitter the same. And, um, yeah, I'm with we are Juckes that one of the first members, Uh, that started out. Um uh, here in Seattle locally, but now has over, I think 40 members worldwide. Mostly, mostly IPhone photographers, some android photographers out there as well. Ah, great group of people that I've been able to be a part of and written some articles for their website. We are just dot com and, uh, been shooting with the IPhone for a couple of years now and really love it injects just the term Juckes juxtaposition. What's just We are just I can't tell you exactly why they decided Teoh name it that they're really into promoting any type of mobile creativity with, um, all different types of formats. Great. And Actually, we are Just are right upon means. That's how I kind of got into the mobile photography. My name is Jesse Powers, and you can find me on Instagram. Just suck up our J e s s u C k a pow also on Facebook. I'm Jesse Powers facebook dot com slash Jesse powers and it's two eyes J s s I I P O W E R s and I am part of Android Editors. We are a group of about 10 people worldwide. It started in Norway from a man who is featured on one of the other big mobile photography sites called amped. And there was a really there was not a whole lot of resource is for android photographers to figure out what kind of maps that we should use and the smaller number of APS that we have available for us and our on the play store. And so we are, um, we were worldwide. We have about or 4000 people that follow us, and we're on Facebook, Twitter, Tumbler, instagram and I am, and you can find us through droid edit, and we just do a lot of different features on Android photographers as well as tutorials on the various applications. And we do actually have to IPhone members as well, because a lot of the different applications are now on Android as well as IPhone. So you'll be the one to keep us honest when I talk about certain things and whether an APP is available for Android as well as the IPhone and could even be where you say, Well, on the eye on the android, we have a nap that, you know, does holographic scratch and sniff. So you guys really, at any time that you've got a little insight for the android portions of the audience, which I'm sure, hopefully there are many. Because, as you said, a lot of what we're gonna be doing here is really kind of irrelevant to what hardware you're shooting with its the concept of mobile photography and this this spontaneous, accessible art creation. So and the animal is definitely growing with absolutely no huge. Yeah, we're very excited how you all here. So, Jim, let us know who's joining us online because we have people watching from around the globe as well. You know, we do want to say good morning to Joanne. Who says hi from Toronto, Canada. We got Louise watching us from the Poconos, and we got Mark Zoetrope. Who says, Of course, the coolest looking audience member is using an android. Morning work. Awesome. Well, welcome, everyone. It is time to get started. So once again, thank you for joining us. This is Creativelive. And you are watching IPhone. Ah, graffiti with Jack Davis.
Class Materials
iPhoneography Companion Workbook.pdf
Ratings and Reviews
Jack is terrific and there's a lot I learned watching the videos. Of course this is a fast-changing field so some things are dated--some of the apps no longer exist--but I highly recommend this course to anyone wanting a wide and pretty in-depth orientation to the world of Iphone photo apps.
Student Work