Boast-free Self Promotion
Ilise Benun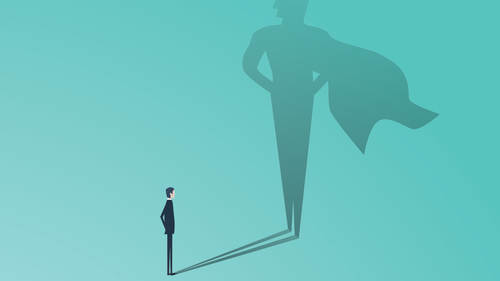 Boast-free Self Promotion
Ilise Benun
Lesson Info
24. Boast-free Self Promotion
Lesson Info
Boast-free Self Promotion
Now we're gonna talk about both free self-promotion for introverts. So, this is internal self-promotion. This is for people who are working in-house, and who need to still be promoting themselves to other people, both inside and outside the company, because, again, you never know where your career is going, and it's important that people know what you are accomplishing. So, your challenges, though, are, your mother taught you not to brag, raise your hand if your mother taught you not to brag. Okay, maybe, maybe not, arlight. Uh, you don't like talking about yourself, as if self-promotion is talking about yourself, which it's not. And, you don't want to be the center of attention, as if talking about yourself means suddenly everyone is gonna be totally focused on you, which really does not happen. So, what exactly is self-promotion? As I said, it's not bragging, it's not saying, I'm the best this, or I'm the best that, or I'm great at anything. It's really telling those who are in a pos...
ition to help you, what you have done. What you are capable of. And, it really is your responsibility to yourself, if you want to grow, and if you want your career to progress. You must promote yourself, and find your own way of doing it. So, promotion is also, basically, describing your role in a process, that involves other people, that involves a team. So, it's not like you're talking credit for everything, but you're talking about what you did and how you did it, as part of a process. And, to do that, you're going to use facts and verbs, as opposed to adjectives. Because, the facts are more factual, and the verbs are very action-oriented, and the adjectives, is where I think people get tripped up, because that's what great is, and that's what wonderful is, and that has no place in it. Let other people use the adjectives, alright? So, place yourself, also, in the context of your team, so that the spotlight is not on you, it's on the effect of your work, as part of the team, doing what you did. So you're talking about what we did, as opposed to what I did. And, about your role in it. And so, then figure out who needs to know? Because, we're not talking about telling everyone on Earth, or shouting it from the mountaintop, right? Inside the business, it could be your bosses and your superiors, it should certainly, so, your boss's boss, maybe. Uh, outside, it could be your mentors or colleagues, or people in similar roles at different companies, or people in your network, that you know through LinkedIn, there's nice things to be able to talk about and write about, on LinkedIn, because, people there, that is your network. And then, how should you let them know? So, going back to the idea of telling stories, and showing your process. They could be short stories, they could be long stories, depending on the context. And, using this case study format, with problem, solution, results, Alright? It could be as simple as that. Here's what we did, here's what the problem was, here's how we approached it, and here's what happened. It could be as simple as that. Very matter-of-fact.
Class Materials
Exercise files for Introverts
Ilise Benun Sample Chapter
Ratings and Reviews
It was interesting to learn from your program what experiences other people have in certain situations and how similar or different they are to mine. And that's it's ok to "own" your inner introvert, and to work with it instead of against it. The good thing is, the more self-aware we become, the more aware and sensitive we can be towards others, thanks to shared knowledge and programs like yours. So thank you Ilise, for an enlightening program. I look forward to going back over it sometime.
Was a great overall course with lots of tips and ways to frame in your mind what may be happening rather than making assumptions. I would have liked a deeper dive into dealing with conflict, people who just don't think and operate the same way, and getting what you need in situations where usual methods aren't working. Perhaps an additional course on that. Thanks
Was a great overall course with lots of tips and ways to frame in your mind what may be happening rather than making assumptions. I would have liked a deeper dive into dealing with conflict, people who just don't think and operate the same way, and getting what you need in situations where usual methods aren't working. Perhaps an additional course on that. Thanks
Student Work