Getting In and Out of Conversations
Ilise Benun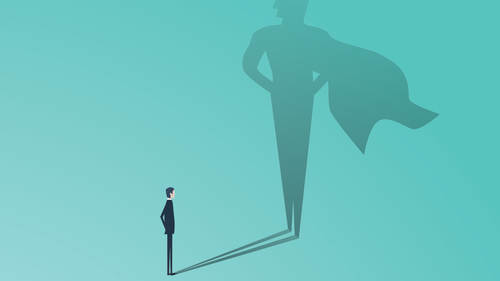 Getting In and Out of Conversations
Ilise Benun
Lesson Info
15. Getting In and Out of Conversations
Lesson Info
Getting In and Out of Conversations
A few tips for getting into conversation. So this is kind of similar to what kinds of questions can you ask? Right, so you can say the very basic and almost obvious, hi my name is. But for some reason, a lot of people have trouble introducing themselves, but it's very common and it's really the right way to open a conversation. Hi, my name is and where are you from. Or, as I said before, you can say, is this your first time too? Especially if it's your first time. And I like this one because it kind of reveals your vulnerability. If you are asking this question, is this your first time too, then that implies, obviously, that this is your first time and I think people are more sympathetic, more like oh, you don't know anyone, let me introduce you. Right, so that could make it easy. And you can always ask a question about the event and the example I have here is from a recent how design conference actually, because there was a gospel choir and so that was very dramatic. So did you see th...
e gospel choir? Or did you see the Santa Claus? Or did you hear what happened? Or anything like that, just refer to the content of the event, right, as a way to start a conversation. And I think sometimes, people are reluctant to interrupt other people who are talking together, in order to get into a conversation. And I said before and I'll say again, don't interrupt, but you can certainly move your way, right, into a circle or stand next to people and I think you will find that they will generally make space for you. Don't assume they won't make space for you. Now, getting out of conversations because I think people sometimes don't get into them, because they're afraid they won't be able to get out. So here are some strategies for getting out. You can simply say, it was great to chat, let's stay in touch. That implies, this conversation is over. And I think, especially at a networking event, people expect you to end the conversation or expect to have several conversations. So they won't be offended, you won't hurt their feelings, for the most part, and even if you do, that's not something you can control. You need to talk to lots of people, so try this one. Also, use your business card. So this is about using body language. So you can, as you are trying to wrap up the conversation, just take your business card out and start to hand it to the other person and they will get the message, like oh, okay this is what we're doing now. Or, use other body language like stand up or sometimes I'll just put my hand on the person's arm and that also indicates, okay, something is changing here. And I think people, even if they don't perceive it consciously, they start to get the message. And you can take charge, you don't have to be at the mercy of oh my god, this person just won't stop talking, how am I gonna get out of this? Or, hopefully you're not the person who is going on and on and on and on and on, right. And if you are, then you need to be watching for other people's body language because they may be trying to get out of the conversation. Remembering names is a very important networking strategy. And I can't tell you how many people I come across who say, I just don't remember names. And I'm sorry, but I think that is just too easy to say and a kind of lazy thing. So I challenge you to try to work on this because it is so important to people. It really means a lot to people if you can remember their name. So the first strategy is you might guess it, listen. And part of the reason we don't remember names is because we didn't hear it in the first place. Because we're so busy taking in all the other information from the person, right? So you're gonna maybe have to stop and say alright, here comes the name, I'm listening for it, I got it, right? And then, repeat it back, Kenna. And actually, yesterday I asked you and what is your last name? Because that helps me remember. I actually forgot your last name, but it helped me remember your first name because then I thought, KK, alright. So I associate something to it and then you had this coffee cup with a big K on it, so I'm never gonna forget her name. But you really have to make an effort and work hard at, okay, how am I gonna remember that name? And just know that I'm not gonna remember forever, you know, maybe next week I might forget. But it will be in my short-term memory for the time of our conversation and that's really what matters. Also, when you forget, I'm not saying if you forget, but when you forget, you can also say, I'm sorry, oops, I forgot your name already. I did that to someone yesterday because he was one of many people that I was introduced to and you cannot be expected to remember everyone's name unless you are really good at it. And so you can just say, I'm sorry, I already forgot your name, tell me again. And they will and that also creates connection. All of these things are about creating connection. So your elevator pitch, we're gonna wrap this lesson up with your elevator pitch. And all of you already have your elevator pitches so we're not gonna do this in the moment. But if you are listening at home, you can do this, I'll share the formula with you. Or if you are doing this on your own time, then take 10 minutes. This is a really important exercise and it's important because the alternative, usually, is when someone asks you, what do you do, you give a label. And that label has as many problems as the other labels we were talking about earlier, being shy or introverted. I'm a designer, I'm an engineer, I'm a tech guy. It puts you in a box and you assume other people know exactly what that label means. But it could mean many different things. So if you're trying to engage someone in a conversation, use this formula. There are lots of different ways to do this by the way, this is just one of many that you can try. Remember, it's an experiment. I work with, fill in the blank who or whom. And I help them do what, fill in the blank. And with the goal of achieving what result? Alright, what is the potential result? So that is the exercise. Excellent.
Class Materials
Exercise files for Introverts
Ilise Benun Sample Chapter
Ratings and Reviews
It was interesting to learn from your program what experiences other people have in certain situations and how similar or different they are to mine. And that's it's ok to "own" your inner introvert, and to work with it instead of against it. The good thing is, the more self-aware we become, the more aware and sensitive we can be towards others, thanks to shared knowledge and programs like yours. So thank you Ilise, for an enlightening program. I look forward to going back over it sometime.
Was a great overall course with lots of tips and ways to frame in your mind what may be happening rather than making assumptions. I would have liked a deeper dive into dealing with conflict, people who just don't think and operate the same way, and getting what you need in situations where usual methods aren't working. Perhaps an additional course on that. Thanks
Was a great overall course with lots of tips and ways to frame in your mind what may be happening rather than making assumptions. I would have liked a deeper dive into dealing with conflict, people who just don't think and operate the same way, and getting what you need in situations where usual methods aren't working. Perhaps an additional course on that. Thanks
Student Work