Modeling 101
Day 2 Pre-Show Banter
Yoanna House, Matthew Jordan Smith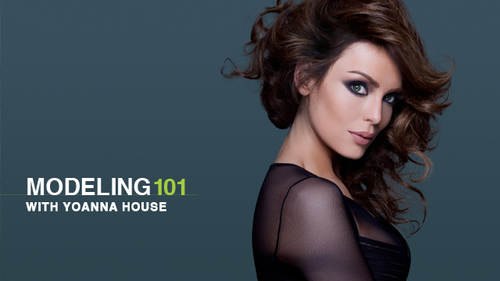 Modeling 101
Yoanna House, Matthew Jordan Smith
Get access to this class +2000 more taught by the world's top experts
24/7 access via desktop, mobile, or TV

New classes added every month

Download lessons for offline viewing

Exclusive content for subscribers
Lesson Info
16. Day 2 Pre-Show Banter
Lesson Info
Day 2 Pre-Show Banter
Hello, Internet. Welcome to Creativelive. We're starting day two with you wanna houses one a one modeling wanna one. This is our pre show banter, and we're gonna take just a couple of minutes to make sure everything's running smoothly. If you're having any problems with the audio or video, please let us know in the chat rooms and we'll get that squared away. My name is Susan Rodrick, and this is my beautiful co host. Can A Klosterman. Good morning, everyone. How are you today? Cannot. Great. You're looking lovely as usual. Well, thank you. So thank you. How are you two doing? Good morning, Matthew. Good morning. You wanna greeny? Good to see you too. Good about today. I am so excited about today. We did learn so much yesterday about modeling so excited to keep learning some more. And like I said, we're just gonna take a couple minutes, But let us give some shout outs to the people in the chat room. And just so you guys know our students are four models are getting hair and makeup done,...
so they will be filtering in and as the morning progresses and that's why we're not introducing them are now, but they will be here momentarily. So where people joining us from? Let's see, we have Telluride, Colorado. Um, ace Tomato says Photo Ninja in Telluride, Colorado. I like that interaction. Well, if they were models or photographers and we've got a Sonya Peric who is a photographer, makeup and hair stylist from Bosnia. So cool. Let's see Alu on. Leo is from Estonia, and it's almost seven PM there, which is very awesome. And Jeremy is joining us from Atlanta. A T l shout out actually, right in Nashville. And we have Nat'l who is from Toronto and Alex is joining us from Washington, D. C. And Latvia. Really? I get a global audience. Can we just keep reading? This is so fun. Sure, OK, Pedro is joining us from Portugal and we have Let's see Marlin from Jamaica calorie in Mexico. Uh, imagine era is joining us from Sweden. We have Trinidad keep coming out
Class Description
Yoanna House (winner of America's Next Top Model season 2) is coming to creativeLIVE to teach you all about the modeling industry! This is the inside playbook of the modeling industry! What does it take to be a model? How do you get into modeling and become a model? How should you prepare for your first photo shoot? How do you find an agent? How to stay healthy and how to take care of your skin? During this 2-day workshop, fashion model Yoanna House shares her own experience and teaches the skills needed in various types of modeling: runway, commercial, high fashion, and more.
Photographers: interested in learning how to find and work with models? This course has some great techniques for you, as well as a rare interview with an agency booker who has insider information for you! Also check out the related Working with Models workshop with Matthew Jordan Smith!
Reviews
Tbh, this course should be mandatory viewing for all new models. A very insightful review of how it is to be a model, what is expected, what you can expect, how the industry works, what kind of modelling there is, how to deal with different types of photographers, catwalk, etc. Everything they should know but often need to learn the hard way. All masterfully presented by Yoanna House and Matthew Jordan Smith. Henrik "Imaginara" Bengtsson Sweden