Olympus® OM-D® E-M5 Mark II Fast Start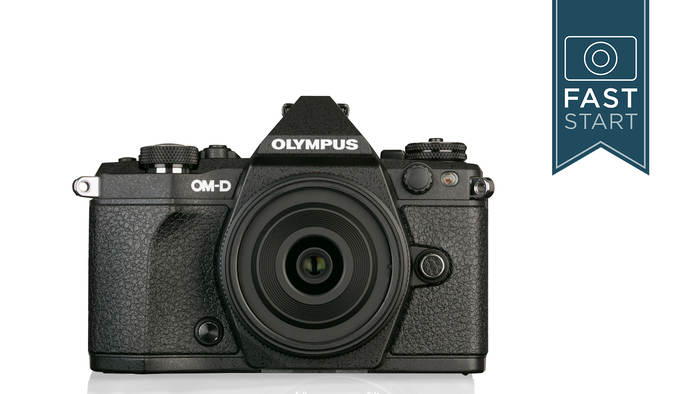 Lesson Info
Shooting Menu 2
Ready to make the most of your Olympus® OM-D® E-M5 Mark II? Join expert photographer, John Greengo for a fast-track introduction to taking full advantage of your camera's features in 
Olympus® OM-D® E-M5 Mark II Fast Start
.
John will teach you how to navigate and set up your camera's menus and guide you through its buttons, dials, and features. You'll learn how to take full advantage of your camera's super-fast live view focusing. You'll also learn how to optimize your camera for sports and other high-motion photography. John will teach you about your camera's high-resolution sensors and settings and help you get them attuned to your shooting style so you get the picture you want, every time.
This course will have you using your Olympus® OM-D® E-M5 Mark II like a pro in no time – no complicated manuals required.
Lessons
Course Introduction
Olympus® History and Product Overview
Photography Basics
Basic Controls and Touch Screen Demo
Mode Dial: Auto, Art, Scene
Mode Dial: Movie Mode
Mode Dial: Program, Aperture Priority, Manual
Top Deck: Function Buttons, Microphones, Flash
Electronic View Finder
ISO and White Balance
Auto Exposure Lock, Info and Playback Buttons
Focusing Options
Super Control Panel: Flash Options and Image Stabilizer
Super Control Panel: Sequential Shooting and Quality
Super Control Panel: Auto Focus, Metering, and Aspect Ratio
Left, Right, Front and Bottom Sides
Lens Options
Shooting Menu 1
Shooting Menu 2
Playback Menu
Custom Menu A: Autofocus/Manual Focus
Custom Menu B: Button/Dial/Lever
Custom Menu C: Release/Drive Mode
Custom Menu D: Display Items
Custom Menu E: Exposure/Metering/ISO
Custom Menu F: Flash Sync
Custom Menu G: Quality/Color/White Balance
Custom Menu H: Record/Erase
Custom Menu I: Movie Mode
Custom Menu J: Built-In EVF
Custom Menu K: General Utility
Setup Menu
Camera Operation
Reviews
Excellent course. John's ability to patiently and throughly cover all elements of this detailed camera is impressive. He converts the stress level of learning a new camera to a fun level.
I watched most of the live broadcast and just finished going through all of the modules with my camera. I learned so much!! My camera is customized to my preferences and I am now very comfortable shooting in M mode. My picture quality has already improved. John is an excellent instructor.
Not what I expected. John is going into most setting and explaining what they are. he skips all the complex submenus so this is only REALLY basic stuff. I would have like more trouble shooting with the Myset or how he sets up is function buttons for certain type of shooting. If you are interested in video, definitely don't buy this course as John barely scratch the surface. It's like presenting a new fishing rod and telling us: Well this is the reel, we use it to bring back the fish. But he doesn't show how he uses it and what makes this camera great.