Words of Advice from the Mentors on Starting Your Business
Sue Bryce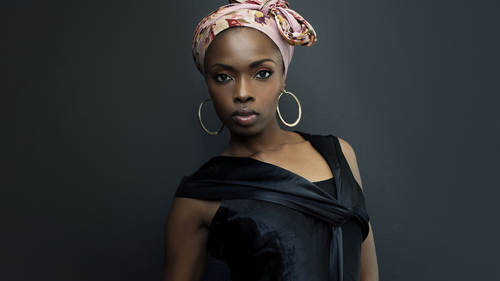 Words of Advice from the Mentors on Starting Your Business
Sue Bryce
Lesson Info
25. Words of Advice from the Mentors on Starting Your Business
Lesson Info
Words of Advice from the Mentors on Starting Your Business
We heard a little bit of advice in those videos. We want to hear more, another piece of sage advice that you all have because, as Sue just said, you were in that space of I can't do this, so what do you say to those people who are still in there saying, ''I can't, I can't, I can't''? And, we're gonna start with you, Laurie. I'm going to say education is the most important thing that you can have in your soul, in your system. If you heard the letters, which all of these husbands and boyfriends iterated that these girls have all studied. Studied, studied hard. They read books, They watched CreativeLive of course, Sue rises the biggest element of all for all of us through CreativeLive recently, and there's nothing that will replace that, so start there and in the ''28 day'' study group but ''In Bed With Sue'' is the playground, ''28 day'' study group is when you get serious. And getting there and actually do the work like Tammie did in her first year of being in our group, she went thro...
ugh each week and she actually did the lessons, not everybody's doing it in there, if you're in that group start doing the weekly lessons, is very important, that's why it's there. Thank you. The biggest thing I can say is that it takes the same amount of energy to focus on the problem as it does on the solution, so you can sit there and find all the ways that things don't work, or you can start looking for ways that they will work. And it's not always easy, a lot of the times is frustrating and it's just a matter of figuring out, okay, just slowing down, control, you know, slowing down the emotions, the frustration, you know, with whatever's going on with you, and just start thinking, ask yourself, ''okay, if I could make this happen, how would I do it?'' And if you really are stuck in and don't have any kind of solutions coming to you reach out for help. I will say that's the biggest thing there's so, we have so much support now in the various groups that we have and also on Sue's new website, with the critique and the convocation we're all in there, we're all there to help one another, so if you're really stuck the best next thing to do is to reach out and just ask for help, and there's no judgment on any of our parts because we've all been there. Bethany Ooh, I guess my advice would be to just sit down and just sight how badly you want this, put the work in it, it's worth it, watch the classes, join the convocation, just don't give up, because you're not going to win them all, we're proof that you don't always win them all, but there's something you can learn from each failure, and it's not really a failure, it's just another learning opportunity to push yourself even further and reach the next sales average or the next level of your business. So I would just say just keep learning. Thank you, and I just wanna chime in because a lot of people are saying ''what are you talking about with the convocation'' and so, I really go to suebryce.com after we end here and you can find out everything there are about Sue's new educational site. Nicki. So, let's see, I saw something a long time ago that said she designed the life she loved, and I truly believe that, we design our life, and you're in control of your life, people have told me, I'm lucky because I travel, or I'm lucky because I meant to, it's not luck. I made that happen. I worked really hard to make that happen and every excuse that I've seen, I do have a supportive husband, financially though, I need to work, my husband does not have a job that I cannot work, that's not possible. However I did have the support. Other than that every other excuse that I have heard out there for why is not working for people I've been in there, I've faced the same thing, you can do it, you just have to want, you just have to do it, we do the things that we love, and if you're not shooting and you're not designing and you're not marketing it is because you don't truly wanna do it. We fell our times doing the things that we love, I have a full-time job, every spare minute we spent doing this because that's what I wanted to do. So, like Bethany said, ask yourself, is this something you truly want to do? It's, you know, it's school hard knocks as Sue always says, and if you're not booking, look at it, are my photos good enough? Are my skills good enough? And if they're not look at the critique on Sue Bryce's website, so, yeah. And Nicki, what I saw in you was you wanted it, until, if you're not doing it, then Sue says this and if you're not doing it, then you don't actually really want to be doing it. Right. Set goals, set goals for yourself. I told myself, after one year I'm going down on part-time, I work full-time, going down on part-time after one year and that's what I did, one year later I'm quitting, and that's what I did, failure was not an option for me. No, not an option. So, it's the state of mind. Thank you. Shauna. I would start off with the 9 areas of mastery, find the ones that you can do and tackle them one at the time, the ones that you don't like, outsource it. Make it into a formula that works for you that gets you to where you wanna be. And just tackle each one one at the time, 'cause it can't happen overnight. It takes practice, it takes time, it takes patience. Thank you. Tatiana. First decide, you know, if you want to do it, and if you are going to do it outside find, you know, find what exactly, you know, what is the value for you, what makes your, you know, heart on fire, what do you love about it, and also I would say allow yourself to experience fear and it's okay, it's part of the journey, it will happen, you will be afraid, it's just, you know, step after step after step, not a block, just a journey. And have a visual of all glass, it's just one grain of sand at the time, don't overwhelm yourself. Yeah. I hear some really common themes, which is good (laughs) that's good. Speaking to what you said about the support, I don't know that, everyone here had all that support when we first started out, but I can guarantee that if you stop talking about it and start doing it you start showing your results, and you start, you know, making some sales, you will get that support your husband will sit up and be like ''oh, okay, well, I'll take the kids, and I'll clean that out for you, honey''. I think that, you know, way you're gonna get that respect and support and and break things down into smaller tasks so, you know, get your pricing PDF and then you know, work on practicing your shoots and your poses, and just one thing at the time, don't get frustrated if you can't do it all in once. One thing at the time is always good advice to keep in mind, thank you (laughs) Emily. I totally like was like thinking you're the same I remind when it got me, I think it's because we're both moms, and wives, right? Okay. And so, for me here's the thing, the support, like needing that support and really I have this full life with kids and a husband and I was in my own business and I, when I thought of ''okay, photography is going to be for me'' I kind of had to elbow some space in this life for that passion, and my husband didn't just give me the space, my kids didn't just said ''mom, let's behave for you so you can do your photography'' they, I kinda had to-- there was some growing pains with it, and it was sort of, a matter of, I decided and I made the room, and everyone adjusted, and they did, and then I also had enough compassion for myself to not expect myself to do everything alone or to do everything perfectly right away, and I think, you know, it's like, people will help you, if you ask, and if you are creative about hey, I would love to photograph you, I have a laundry issue, if you wouldn't mind taking care of my laundry for the next month I will photograph you and your family and I'm happy to do that. And creatively think of how can I get the support that I need because I'm excellent at this thing, I don't really love this other things and get that support, creative, you just have to think ''how can I'' instead of ''I don't have support, how do I get this to work'' so, that's my advice. Thank you. Lauren J. Says ''Wow, great words, Emily''. Tammie. So, for me, in every job that I've had I always sought out who was the best, who is doing it, who is who is rocking it that I can work with or that would help me, and when I started this journey 3 years ago Sue was the best, and I saw sought Sue out and I didn't know Sue, I found Sue on CreativeLive and I own 7 Sue Bryce classes, and I'm now sitting next to Sue Bryce (laughs) so it's a little bit surreal, right? (laughing) it's the hair. (laughs loudly) But Sue saw in all of us we did the work, she created the mentors because Sue's one person, and Sue believes in spreading the love, Sue has shared her heart, her soul, every single thing that she's ever felt and thought about the glamour industry and wanted to bring it to the universe, and through us, she's doing that and, you know, through us, we'll move on to spread that to others, because she's one person, and Sue wanted us to help share that message with the world and bring that to every other person who should be going to all of these experiences that we talked about today. So, Sue has asked us to be mentors, you can reach out, you know, to advice to people out there, if you wanna be like us, reach out to us. We are mentors now, you can hire us to help you if you need that help, because Sue's kinda busy, but if you can't, if you feel like I can't afford that, I can't get that help, you know, that's unreachable, Sue has created a beautiful website you can go to convocation and we're there for you, and Sue's there for you, and you can get that feedback so it's a lot less expensive to go that route, and if you can't do that, find another way, find someone else that you resonate with in your community that will be your friend and help you. Tammie, what a perfect way to end, because what I'm hearing from you right now makes me so happy, you are owning being a mentor and that's that is what this class was the idea behind this class, that's what this was all about, is going back to that notion of people saying to Sue over and over, ''of course you're gonna do that, you're Sue Bryce, of course you can do that, you're Sue Bryce''. You all took a creative vibe course, follow Sue's business model ''28 days'' and have created the life and continue to create the life that you want. Now, and that's incredible, and the people out there at home some of them are doing it as well, and some of them are waiting to do it, are at the point we're they want to do it. I'm gonna bring Sue Bryce back up on here, people at home are saying ''wait, don't go without seeing Sue's beautiful face, even if we can't hear her'' (laughs). This class is not over. This class is way not over. I've got some stuff to say. She has a a few things--
Class Materials
Mentors Solutions Workbook
Ratings and Reviews
How glad I am that I have purchased this course! Sue is just wonderful woman, photographer, business person and life coach. This course is so informative, inspiring, educating and just AMAZING!! Simply a must have! Don't even think "should I get it" just buy it and you will be blown away! I loved every second of it and will keep re watching it many times more! Thank you to Sue, wonderful mentours and Creative Live!!
Laura Captain Photography
As a person that is new to portrait photography and to starting a portrait business, this class has been extremely valuable to me and well worth my time. It is also very helpful to hear from the mentors. I have a lot of respect for Sue, her work and her wisdom. She is genuine, has a passion for her work and has a wealth of information to share. I believe this class will actually allow a person to achieve their goals and build a business. I now feel more knowledgeable and more confident about pursuing a photography business. Thanks so much Sue and thanks to CreativeLive for providing wonderful online education.
i just finished watching this workshop. though i'd seen sue's name on the list of creative live workshops, this is the first one i've done. to me, she is effectively partnering life coaching with photography education. which is awesome. between being an ER nurse for almost 20 years, as well as arriving at my late 40s not unscathed, i can relate to much of what sue has said and would like to think that i'm in a better position to tackle the business of business ownership than i would have been 20 or 30 years ago. the other thing i noticed was hints of rhonda byrne. this may or may not actually be the case, but it seems like it. the power of positive thinking essentially. i loved the whole thing. though i'm not really close to implementing the business practices taught here, i wanted to watch the whole thing before moving on to her glamour photography workshop. i wanted to understand what i would be moving toward as i go through my technical education. i believe i will be adding 28 days to my class list too. thank you sue!
Student Work