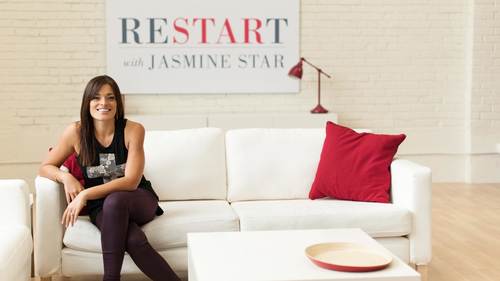 Class Description
AFTER THIS CLASS YOU'LL BE ABLE TO:
Develop and provide a consistent brand experience to your clients
Conduct streamlined client communication with confidence
Produce portfolio pieces that represent your brand
Launch an efficient marketing plan with the resources you have at hand
Revamp your pricing structure for maximum profitability
ABOUT JASMINE'S CLASS:
This is not your regular one-off workshop - this is a three month long relaunch of your photography business that will produce lasting change.
Join world-renowned photographer and business strategist Jasmine Star and the reSTARt community in a deep dive to transform your business. Learn how to inject your true self into your brand as an entrepreneur, armed with a toolkit of photography skills, formidable online presence, and a powerful business plan. This is not just watching - this is action: Jasmine walks you through the steps to run a successful photography studio and challenges you to answer the difficult questions along the way.
WHO THIS CLASS IS FOR:
This class is for new photographers and professional photographers of all experience levels interested in launching or revamping their own business.
ABOUT YOUR INSTRUCTOR:
Jasmine Star guides entrepreneurs to build a brand and market it on social media. After quitting law school, she picked up a camera, built an internationally recognized business, and teaches others how to do the same. In addition to chasing wild dreams, Jasmine works with her husband and grumpy dog, and you'll likely find her walking her hometown streets of Newport Beach, California with a box of gluten free donuts. 
Connect with Jasmine online: Website | Facebook | Twitter | Instagram | Snapchat -> @thejasminestar

Class Materials
2 Week Message on Feb 6.pdf
2 Week Message on Jan 23.pdf
Ratings and Reviews
Jasmine Star is a "star". I was so inspired by her and her marketing. She has got her brand defined perfectly. She is a brilliant woman. The way she thinks about building a brand and never deviating from her vision is amazing. She is also very humble and her stories about growing up were so heartfelt. She is a true story of rags to riches. I came away with a ton of respect for her and a wealth of information. If you are exhausted trying to be a photographer for everyone, and not going in a strong direction-buy this now! The transformation in the three photographers that participated, from their improvement in shooting to their amazing new websites, will inspire you so much. Do you want to transform your business? They grew in three months the amount it will take you three years to do on your own.
THANK YOU Jasmine for this precious lessons, you teach us! only i re-start watching my course today and i already feel some new inspiration to take my business to next level, you talk a lot and that good energy always helps to put this motivation on. Still do a good work! CS
Student Work