Choosing your format
Albert Watson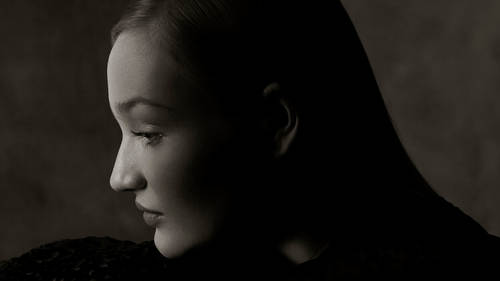 Choosing your format
Albert Watson
Lesson Info
24. Choosing your format
In this lesson you will learn about formats. Albert describes different examples from various formats he has used as guidance, discover tips on how to use each type of format and his camera of choice.
Lesson Info
Choosing your format
(slow music) I wanted to talk a little bit now about formats. There's a funny thing that you'd really have to analyze with formats. Formats can range from in the early days can range from what we used to call half frame cameras. That was half of a 35 millimeter. And then you would go up to 35 millimeter. And then you would go up to two and quarter which is medium format. And then they make a jump up to four by five. Maybe five by seven into 10, eight, eight, 10. So you have to analyze these different formats and what they give you. And there's a double thing with these formats. The formats are, you think of say, two and a quarter formats. Now two and a quarter format, if you do the math on that, especially if you're shooting a vertical format on a two and a quarter camera, you're actually dealing with an image size at maximum is two and a quarter square, six by six. So you're dealing with you know four and a half square inches of film. Now you have to jump from say a Hasselblad, whic...
h is giving you four and a half square inches of negative and you jump to say an eight by 10. And you realize that an eight by is 80 square inches of format. So the amount of information is massive. You go to four by five that's 20 square inches. So almost you might say at least four plus times the size of a Hasselblad. So these different formats you say well, I'd rather my images are sharper, bigger, and so on. So you say I think I'll shoot eight by 10 all the time because I get massive quality into my image and it has its own quality. Now there are pitfalls in this. You say well the nice beauty of say shooting a 35 millimeter format. And say a Canon digital where you're shooting maybe 20, 30 megapixels is the portability and the fact and this is a big deal. The fact that your camera is in fact hand-held. Now an eight by 10 to say something really stupid. And eight by 10 camera is not hand-held. Now therefore what is the difference between finding a shot in your hand and then finding a shot on a Hasselblad which can be hand-held. And finding a shot on a four by five that could possibly be hand-held and perhaps is. Think of the great American photographer Weegee. Look up Weegee and have a look at his work. He was a news cameraman and he was working with a four by five camera. With an on camera flash. He produced some of the greatest artistic images that you'll ever see on a hand-held four by five. However traditionally a four by five is usually on a tripod. So then if for the four by five or certainly a eight by you end up with an eight by 10 camera. There are certain things that begin to creep in to that. So if you're the kind of photographer that's moving around finding a shot, high energy to kind of find a shot. Where's the composition. I'm gonna stay off a tripod. I like to remain fluent. And a lot of photographers remain hand-held. So they might be working in a studio with a strobe hand-held or they're working in the street hand-held and so on. But then you might be one of say the (in a foreign language) of German photographers who work with an eight by 10. They love the resolution of the eight by and the formality of an eight by 10. What you have to understand is putting your camera on a tripod is absolutely going to restrict you. I wouldn't really recommend at the beginning of your career an eight by 10 camera. Because you have to know where to put the camera. You know sometimes what you might try, you might try and work with a 35 millimeter camera that you can put in your pocket. And therefore you're flexible. I've actually done that. And with a very small camera found a shot. And then transferred onto an eight by 'cause I found the shot. So I would possibly recommend that. Later in life when you get really fluent with your composition and your graphic sensibilities, then you can absolutely possibly even go straight to an eight by 10. And of course the eight by 10 guys, that's how they operate and that's how they work. Another thing that you should understand is that it's not only about sharpness. That sharpness of image. It's about optical dimension in your imagery. So therefore an eight by 10 shot tends to look like an eight by 10 shot. You have to be pretty fluent in formats to be able to make an eight by look like a 35 millimeter snapshot. And also you might also say why bother? So there has to be an examination of the photographer that you examine these formats and begin to think about them. Now, sometimes it's not that easy. You might say well what am I supposed to do? Go out and buy an eight by 10? But you know who knows? Maybe you can get your hands on an old eight by 10, persuade someone to use it. Now of course an eight by 10 is an eight by 10. So you have to provide yourself with an eight by 10 film to do that. And certainly as a learning curve, you should really be, and the beauty of a lot of, you know, digital cameras is, there you are and you don't have a large film bill at the end of the week. I sometimes entailed some huge bills when I was doing film projects you know? I ended up spending something like $50, $60, $70, on film for my Las Vegas projects. So therefore sometimes it can get expensive. You have to you know, kind of examine all of this in your journey that you're doing in photography and really think about that. Think about what is the difference between an eight by and say a Hasselblad shot format shot. Or a 35 millimeter you know. I notice that these bigger cameras, I am able to produce a certain beauty of work, but at the same time they are restrictive. Therefore my camera of choice a lot of times when I was doing a lot of serious work, was absolutely was a four by five camera which was split the difference for me.
Ratings and Reviews
"Unless you're Mozart"...this course is an invaluable asset. I'm a pro, humanitarian/documentary photographer, & wilderness...and I've learned much from the 40+ sessions here. This is truly a Master Class...next best thing to being with Albert. And although I could watch studio sessions forever, this course offered a very balanced curriculum of technical information, artistic encouragement and guidance, and a open, generous window into the thinking of a gifted artist and photographer, sifted from decades of first class experience. Kudos to all involved. Excellent!
I purchased my first CreativeLive class in 2011 and have continued to purchase many classes over the years. I have learned so much from the many great instructors. This one is not a technical class that will tell you to set your camera at f4, 1/60, ISO 400 and you can get this shot. If you are looking for that, there are many other options. If you have a solid working knowledge of photography, this class is so much more. The way it was filmed is like you are there with him in conversation or in the room with him watching him shoot. To see and understand the how and why he does what he does. Not to take anything away from other classes that have helped to give me a strong understanding of photography, this is my favorite CreativeLive class so far.
Student Work