Creating intense colour in a photograph
Albert Watson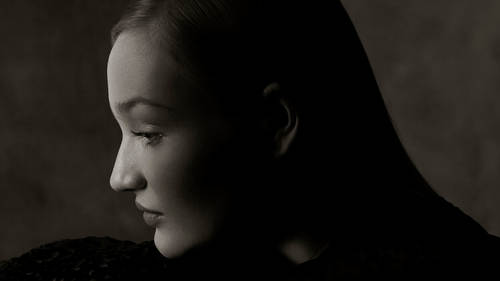 Creating intense colour in a photograph
Albert Watson
Lesson Info
42. Creating intense colour in a photograph
Albert creates intense colour in an image. Listen to Albert as he takes you through his preparation process, and the techniques he used to construct one of his most well known images, Red Devil.
Lesson Info
Creating intense colour in a photograph
(energetic music) I was working on a project for a German magazine, Stern, and I ended up in Ouarzazate in Morocco, south of the Atlas. I was working with a well know model at the time, Waris, she's from I think, Somalia. She's a beauty, wonderful, good personality, strong model that you can really do something with. I'd had this idea in New York, that kind of, I actually kind of stole a little bit of the idea from a German illustration from the 1920's. I kind of prepared the shot in this way. I was going to do it in color, so I prepared what I was going to do in color. I arrived there with a nice piece of red fabric and I put back lights on my red fabric, with red lights, red filters on the lights. So not only was the fabric red but the light hitting was red. When you do this, you get a rather wonderful neon effect, so the color looks neon, not just red, but neon red. (energetic music) So, then with her skin, we used a very light, kind of matte moisturizer on her skin. So I wanted a...
certain amount of shine but not too much. I also brought from New York, a food dye, and the food dye was in red and I wanted to dye her tongue red for the shot. So I brought it with me from New York. The other thing I brought from New York, was a gold tooth that I found in a souvenir shop in Times Square. So I bought it and you just clip it on. So it's a gold tooth. The other thing that I had brought is some gold paper, which I rolled into horns. So, it was always about the gold tooth, the tongue and the horns and her attitude, of course. The red was just what I chose, I mean it could have been a different color, it could have been gold, pink, something else, but I chose red. I always preferred it when the skin was a little bit desaturated later. It was a strong looking shot and was shot on a Hasselblad, with a 150 millimeter lens. Fairly straightforwardly shot, you know? The front light was actually natural sun light. So I protected the background a little bit, for the strobes, and then went ahead and used the natural sunlight in the front. So that's how that shot was done. (energetic music)
Ratings and Reviews
"Unless you're Mozart"...this course is an invaluable asset. I'm a pro, humanitarian/documentary photographer, & wilderness...and I've learned much from the 40+ sessions here. This is truly a Master Class...next best thing to being with Albert. And although I could watch studio sessions forever, this course offered a very balanced curriculum of technical information, artistic encouragement and guidance, and a open, generous window into the thinking of a gifted artist and photographer, sifted from decades of first class experience. Kudos to all involved. Excellent!
I purchased my first CreativeLive class in 2011 and have continued to purchase many classes over the years. I have learned so much from the many great instructors. This one is not a technical class that will tell you to set your camera at f4, 1/60, ISO 400 and you can get this shot. If you are looking for that, there are many other options. If you have a solid working knowledge of photography, this class is so much more. The way it was filmed is like you are there with him in conversation or in the room with him watching him shoot. To see and understand the how and why he does what he does. Not to take anything away from other classes that have helped to give me a strong understanding of photography, this is my favorite CreativeLive class so far.
Student Work