Understanding studio collaboration
Albert Watson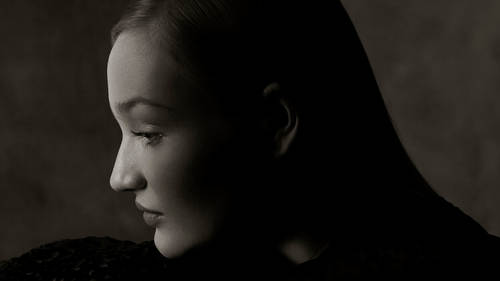 Understanding studio collaboration
Albert Watson
Lesson Info
8. Understanding studio collaboration
Albert teaches you about his different types of work ranging from test shoots to editorial shoots and advertising shoots. He explains his thoughts and techniques to help you understand how to make each a success.
Lesson Info
Understanding studio collaboration
(upbeat music) So today you'll see, basically how I'm putting a shooting together in a studio and how I'm approaching lighting and what my philosophy is. But you have to remember, this is my philosophy. It doesn't have to be your philosophy. Your philosophy should be developed by your self. But, there are one or two things that you can, especially if you're a young photographer, that you can pick up. Because I've been doing this for a long time, 50 years. So therefore there are one or two things you can pick up and there are other things that I can be saying that you can reject. And I think that's a positive thing. You're analyzing what I'm saying. A lot of times with shootings there are three kind of categories that I put them into. One is the test, in other words, you put the shooting together, you're in charge of the shooting. You pick the model, you pick the hairdresser, the makeup artist, the stylist, and the clothing. So that's a test and it's for you and possibly, also for the...
model, as well. But, essentially you're in total control of that. So you have 100% control. Then you move onto editorial, which editorial for magazines. And then, you relinquish a little bit of that control because you're working with an editor, a fashion editor. And a fashion editor is a combination of two things, they're a stylist and also an art director. So they're controlling a little bit to look at the shooting, as well as just providing you with the clothes. So therefore, that's a very kind of, that's a very important relationship, the relationship that you have with a fashion editor. If it is a fashion shooting. And then, as I pointed out earlier, your communication with hair, and makeup, the model, then eventually your assistant. Now, which I'll say many, many time, preparation is the key almost to everything. So, therefore, if you're doing a test, you should have your shooting plan. Because we're doing a test, everybody's doing it for nothing. So you want to make sure that you've got everything together and you're organized, and you wanna get the most you can out of the day. When it comes to editorial, you should have, of course as well, a creative plan about what you want to do. And you're communicating that with the fashion stylist who's presenting to you her philosophy of clothing that day, and what you're setting out to do. Is it the studio, is it on location, and so on. And then, the third category which a lot of photographers find very difficult is the advertising. Now, I personally never have had a problem with advertising. And I quite enjoy wrestling with the clients. Where I'm always respectful of the fact that they are paying me, sometimes a lot of money to do the shooting. But at the same time, you've got to protect the client against themselves. So you have to do, you have to make sure that the client's not making you do really bad work. And then of course, he'll deny that later on. And, therefore, you end up with a bad shot. So you have to protect the client, and you have to protect yourself. So it's really a give and go situation. But, it never bothered me. The fact that I was doing advertising. 'Cause, as I said, I viewed it as a challenge. And if there was a wide gulf between their idea and my idea, sometimes I would operate very, very quickly and do their idea very specifically of what they were asking me to do. And, hopefully, beautifully and executed beautifully. But, then after I finished everything I would say, give me 15 minutes here. I wanna give you something that I think could be better. And I think there's a very good story that happened early on in my career, where I was doing a big advertising job for, it was actually for a cosmetic company. And it was with a well-known model. And, she came down on the set at the beginning, the day I was shooting, a film camera, a 4x5, and we did a Polaroid, and the Polaroid looked quite beautiful. And the creative director said, wow, that looks pretty good. But I'm not sure about the blouse, I'd like to change the blouse. And because they went upstairs in my studio and then changed the blouse, they had to change the hair. So, in changing the hair, they had to do a slight change in the makeup. And, at that point she came back down, she still looked beautiful, and we proceeded and shot for the rest of the day. Now, the point of the story is, at the very end of the day, the original Polaroid was lying there for the shot that we didn't do. And the creative director picked it up, and said, did we shoot this? And my reply was, no, we didn't shoot it, because you... Basically I would say, as the creative director, you didn't like the blouse. And he looked at me and he was very honest and he said, that's a pity 'cause it looks pretty good to me now. Now, the story seems like it's a story against the creative director, in fact, the story is actually against me. And people pay me a lot of money to do it, I've done thousands of shootings. Many more than the creative director's done. And I knew it was a good shot. So what should have happened in that situation, and the case of me shooting film, what I should've done, I should've knocked off five or six frames, 'cause I saw it through the camera as a good shot, and I should've knocked off five or six frames to put it, lay the shot down, as a shot. And it takes that... In five or six frames, I was waiting for the Polaroid anyway. So, I should've shot that. And then I could've said to him at the end of the day, yes, I did shoot that shot. And because I knew it was a good shot. But I let him, in a way, overrule. So there is this give and take that you have to do. So, you have to be the dominant, you have to be at least 51%. That's your minimal. You have to err on the side of being the dominant force on the set. So, I wouldn't be scared of clients, but I would do the prep. I would make sure you know what the client's about. What's their previous campaigns look like? Where the creative director was, that's all very easy to do now. It was more difficult 20 years ago, but with the internet, you can research all of that. And you can now look at past campaigns, look at what they did. It doesn't mean to say you have to do the same, but you can be aware of what's been there in the past. So, three things. A test, editorial, where you have more creative freedom and sometimes the restriction of advertising. But, by working these three areas, you can really, you should approach all three areas with a maximum amount of preparation. But approach three of these problems, as it were, equally and you should be just as positive about your advertising as you are about your editorials, as about your tests. And that way, it enables you to go forward and possibly, you might surprise yourself in an advertising job and you pull off something brilliant. So you should always have that force, the energy, the wind in your sails when you do all three of these different areas. So you remain true to yourself, but somebody's paying you to do it, you have to remember that. You have to keep that in mind. (upbeat music)
Ratings and Reviews
"Unless you're Mozart"...this course is an invaluable asset. I'm a pro, humanitarian/documentary photographer, & wilderness...and I've learned much from the 40+ sessions here. This is truly a Master Class...next best thing to being with Albert. And although I could watch studio sessions forever, this course offered a very balanced curriculum of technical information, artistic encouragement and guidance, and a open, generous window into the thinking of a gifted artist and photographer, sifted from decades of first class experience. Kudos to all involved. Excellent!
I purchased my first CreativeLive class in 2011 and have continued to purchase many classes over the years. I have learned so much from the many great instructors. This one is not a technical class that will tell you to set your camera at f4, 1/60, ISO 400 and you can get this shot. If you are looking for that, there are many other options. If you have a solid working knowledge of photography, this class is so much more. The way it was filmed is like you are there with him in conversation or in the room with him watching him shoot. To see and understand the how and why he does what he does. Not to take anything away from other classes that have helped to give me a strong understanding of photography, this is my favorite CreativeLive class so far.
Student Work