Masters of Photography
Combining nudes and landscapes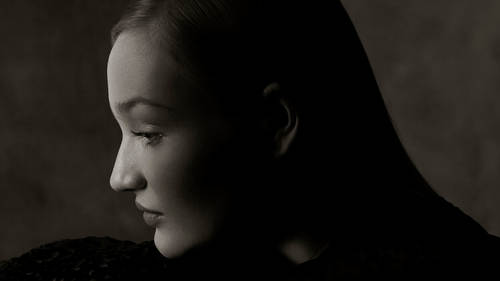 Masters of Photography
Combining nudes and landscapes
Lesson Info
Combining nudes and landscapes
(lighthearted music) I think I've mentioned a few times in the talk, about the importance of preparation. And there's another word that goes into preparation, which is concept. So, the preparation and concept is part of your thinking. It's not just turning up and saying well I'm so good as a photographer, I don't really need to think about anything until I get on the set. Preparation really is ganna do you well. Conceptual thinking also helps, so that's something you should be practicing. I'm ganna show you now an example of something that was preparation in the extreme. I'd always wanted to do this series of double exposures with landscape and also nudes. And I had done a project on the Island of Skye off the west coast of Scotland, beautiful island. And I shot there some very very simple, textural backgrounds: trees, leaves, rocks, where I was able to think about there would be a nude with, you know, in the back of my head, with these various elements. So I did a whole series when ...
I was doing also Landscape photography as well. So I held onto those for a couple of years and then finally I got it together back in New York to shoot some nudes and incorporate these textural landscapes with the women. So I've done a whole series of these, there's actually 60 or 70 of them. (lighthearted music) I'm just emphasizing concept, thinking about things, preparation and so on. So this is a rather extreme example of preparation where I had this idea of the double exposure and the landscape picture was done two years before I actually got to shooting the nudes. But I had the makeup artist kind of bronze the body because then I knew it would take the tattooing of the landscape, the double exposure onto her skin. And the basic idea for the nude series was also a little bit A Midsummer Night's Dream, a little bit of a tribal, strange, mystical place. That was where the whole idea came from, you know. A little bit strangely, Lord of the Rings or something. So, I had these landscapes, textural landscapes and then I proceeded with the nudes, and then this image here, you can examine it and you'll see how the skin is almost, takes on a tattoo that looks a little bit primitive. And it's a very good use of the computer to compile an image. And, I'm a big fan of the computer, I'm a big fan of the past, 30 years ago, 40 years ago film, but I'm also a fan of all the new technology as well. And just because you shoot a digital camera doesn't mean to say that you can pick up a roll of film next week and shoot a roll of film. Film hasn't gone yet. But this is a good example of preparation. So in the computer, it's actually quite easy on the surface to just do a double exposure, you're basically overlaying two images together. It's a little bit more complicated than that. Because you want to feel that this image is tattooed on the body. So, you really have to isolate the nude from her background and then you're dropping the landscape primarily onto the body. So there is, of course, some very delicate Photoshop work that you have to do. And you have to get the balance the density of the landscape on the skin the skin shouldn't be too dark, it shouldn't be too light, so this is a really beautiful way of working with modern technology and putting together a really interesting image. And it's very very flexible. So I had shot maybe as many as 30 textural landscape pieces for this project, and therefore I had a lot of flexibility when I combined them. (lighthearted music)
Class Description
IN THIS CLASS YOU'LL LEARN:
Albert's tips and tricks on landscape, fashion, portraiture and still life photography.
Simple lighting techniques using natural light and studio light
Simple tips on preparing for portrait shoots
How to create incredible portraits using just two $10 bulbs
Albert's tips and tricks on landscape, fashion, portraiture and still life photography.
Simple lighting techniques using natural light and studio light
Simple tips on preparing for portrait shoots
How to create incredible portraits using just two $10 bulbs
ABOUT ALBERT'S CLASS:
Learn how Albert creates his amazing photographs on location and in the studio using simple explanations.
Albert reveals his shoot secrets on how he photographs Presidents, Hollywood stars, music's greatest artists, landscapes, nudes, chimpanzees and still life. We follow him on location in Morocco, Paris and in his studio in New York. You will find out where he suggests you look to get inspiration, how to approach a portrait session, see how to light like Albert.
We show you exactly how Albert works on these images after the shoot, it's all about Albert giving you his ideas and advice and helping you see and create better images for yourself.
It's not about what camera to use, it's about how to see and develop ideas, concepts and narrative to make stunning photographs.
As Albert says..."You have to stay switched on"
Reviews
interesting insights from one of the greatest photographers alive. I love that he talks a lot about his thought process. The demonstration of what you can achieve with just 2 light bulbs and a flag is absolutely remarkable.
This is a superb course. An opportunity to "converse" with a truly exceptional photographer. I strongly recommend it to all photographers.
I LOVE THIS! I'm only on lesson 6, and I had to stop to write this. It's not hard to learn mechanics these days. f/stops, lighting, lenses etc... It's how a master thinks that really makes the difference in their work. If you're a portrait photographer this is a must have!