The Strip Search Project
Albert Watson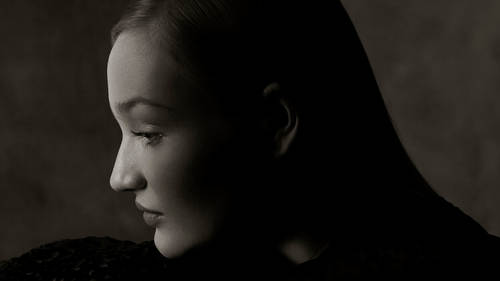 The Strip Search Project
Albert Watson
Lesson Info
31. The Strip Search Project
Albert tells you how he prepared and created this immense project. He suggests ways for you to create projects and images that document your own corner of the world in images.
Lesson Info
The Strip Search Project
(rock music) After I completed the book Maroc, I was looking for another project, but of course, when I say looking for another project, I'm always doing projects, I'm always looking for sometimes a day shoot, a two day shoot, working late at night, experimenting in the darkroom, so I always have projects. It's never that I do one project, and then wait another five years to do another one. I'm doing projects all the time, but a lot of the projects are quite small, and intimate projects that are quite simple. So after Maroc, I was looking for another project. Now, a place that I know quite well in America is Las Vegas, so I've been going to Las Vegas off and on, I've shot there many times, but I kind of thought after Maroc, that I needed something that had a lot of color in it, because I had decided to do mainly black and white in Maroc. And Las Vegas gave me that. I also wanted to go lot further than that, so it wasn't just that I saw Maroc as a black and white book, and then let me...
do Las Vegas in color, it's a lot more than that, and what I was really looking for was decadence, because Las Vegas can be quite a decadent place, so I was really searching for something after the classicness of working in a country like Morocco, I was looking for something that was a little bit more down and dirty, that was a bit more sort of rough and raw-looking, and not so elegant, and it would force my photography into a slightly different direction. So the reasons for doing it were a lot deeper than just color. So I began the research of how I would do it on Vegas, I had pretty good knowledge of Vegas and what it was, but it's a different story when you're going there to do a serious project. So basically in 1999, I started a whole series of visits of going into Vegas for periods of time of, the shortest was five days, the longest was 14 days, and over the next 3 1/2 years, I did countless trips into Vegas, and I would travel to Vegas with an 8x10, a 4x5, a 2 1/4, and 35mm, in other words, everything. So the idea there was to use every format, so I didn't get hooked on one of the formats as being the dominant one. And I just really thought, how can I make this interesting, how can I find people there that are interesting, and, you know, which I knew I would be able to do that, what was the format of the book gonna be, how was I gonna do it, so, of course, I went down the usual route that I go down, which is landscapes and people, celebrity, a touch of celebrity in there, street people, photographing everybody that I thought was interesting, and, you know, musicians, performers, Cirque du Soleil people, dancers, strippers, and so on. So I began writing all of this down, so the writing process, of course, photographers are visual people, and they're not writers, very few can write well, and I persevered with that, 'cause when I first started photography, I wrote very badly, but I actually did work on my writing to improve a little bit. And I felt it would help my own communications with myself, that I wrote things down. So I began making endless lists of things, and I began going over maps of Vegas, and really looking at the desert area around Vegas, looking at the casinos, looking at every single possible aspect, looking at adult motels, and lots of the decadent parts of Vegas, which fascinated me, and the suburbs of Vegas. So I began the project, and I had this kind of endless list, and bit by bit, I started ticking off things on the list, which, of course, were sometimes revisited. I didn't go in and just do landscapes every trip, I managed to do some landscapes, the architecture, I did architecture. Was I photographing new Vegas, like, say, the Bellagio Hotel that was new at that time, or was it a motel that had been built in the late '50s, you know, early '60s. So I continued with the Vegas project, photographing everything, ancient motels, huge casinos that were about to be demolished, I photographed every swimming pool in Las Vegas, and then I got in touch with underground people there, drug dealers, all kinds of people, I photographed Cirque du Soleil people, and bit by bit, the book Strip Search took form, and it was just, it was a great project for a photographer. And a project like that for a photographer, can really establish if you find the right one, and it's a lot of work, it took me, off and on, of course, three years and about a year of preparation to get the book done. So it's a long process on a project that big. Now, just to emphasize, you don't have to do a project that is the Lawrence of Arabia project, it can be a much smaller, simpler project that you start with, and I would recommend that, that you start with something that's intimate as a project, something that you like and find interest in. Obviously, I was fascinated by Morocco, and I was fascinated by Vegas, and both of these things gave me an opportunity to expand what I do. (rock music) I was working pretty much with two assistants and a producer. The producer was important because the producer was just really managing some extra things, the producer was somebody full-time working for me, but they kind of almost became at times a third assistant. And assistants on a project like that are very, very important to me, and sometimes people say, oh, I just walk around with a camera, you know, but I have a bigger set of things that I travel with, a lot of lights, a lot of cameras, and so on, which I like doing at this part of my life, and the assistants enabled me to move quickly. I don't need the assistants to do the shots for me, I use the assistants to help me move around, to build a set quickly and to break it down quickly, and to keep tabs of what we're doing. Remember, I was shooting this on film, this whole project, Vegas, so there was no digital. And just to keep tabs on all of the film, sometimes an 8x10 to load all of the 8x10 film, the assistants did that, 4x5 film, so the assistants were always working very long hours. But essentially, they made me, as a photographer, more efficient, and they made me move along at great speed, because when you go to Vegas, and you stay out there for a certain amount of time, it's a very expensive proposition, so, therefore, you can't go out there and do two shots a day, you have to go out there and you have to work, and you're looking for multiple, multiple shots a day, and all aspects of Las Vegas. But the project was great, it was wonderful, it really sufficed this idea of approaching essentially a lot of color, of course, some black and white, which worked very well, a lot of decadence and a lot of architecture, a lot of landscape, and also still-lifes. We went to the Liberace Museum and photographed a lot of strange still-lifes belonging to Liberace, so there was lots of kind of strange, odd, surreal things like that. But it was a great project, so you should really look for projects like that. And the project can be anything, it can be your local town, it doesn't necessarily have to be something as grand as Vegas, it can be something quite small and intimate, it can be a village. But as long as you're approaching it in a way, I think my suggestions are good regarding the planning and the writing and laying down what you want to do. Think about the history of the place, how does that play when you come to photograph it, and so on, so it's research, research, research, and planning, planning, planning, so it's a lot of work to do a project like that well, but no pain, no gain, again. (rock music)
Ratings and Reviews
"Unless you're Mozart"...this course is an invaluable asset. I'm a pro, humanitarian/documentary photographer, & wilderness...and I've learned much from the 40+ sessions here. This is truly a Master Class...next best thing to being with Albert. And although I could watch studio sessions forever, this course offered a very balanced curriculum of technical information, artistic encouragement and guidance, and a open, generous window into the thinking of a gifted artist and photographer, sifted from decades of first class experience. Kudos to all involved. Excellent!
I purchased my first CreativeLive class in 2011 and have continued to purchase many classes over the years. I have learned so much from the many great instructors. This one is not a technical class that will tell you to set your camera at f4, 1/60, ISO 400 and you can get this shot. If you are looking for that, there are many other options. If you have a solid working knowledge of photography, this class is so much more. The way it was filmed is like you are there with him in conversation or in the room with him watching him shoot. To see and understand the how and why he does what he does. Not to take anything away from other classes that have helped to give me a strong understanding of photography, this is my favorite CreativeLive class so far.
Student Work