Creating a portrait of David Cronenberg
Albert Watson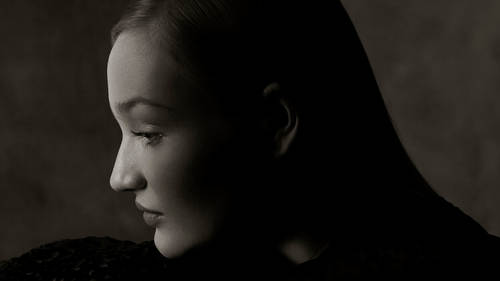 Creating a portrait of David Cronenberg
Albert Watson
Lesson Info
45. Creating a portrait of David Cronenberg
Be inspired to get creative. Ingenuity and inventiveness take centerstage in this lesson as Albert describes how he produced his unique photograph of David Cronenberg for Rolling Stone — the old-fashioned way.
Lesson Info
Creating a portrait of David Cronenberg
(somber music) So this is a shot, it's another shot that I did for Rolling Stone of David Cronenberg, the director. And David Cronenberg's known for slightly unusual strange movies, surreal movies, mystical movies and so and so. And doing a portrait of him I wanted to do a portrait of him that was slightly unusual. So what I planned and prepared for this was I went up to Toronto and did a fairly straightforward simply lit, black and white shot of him, just with a white background. And then I came back down to New York with the image and I made a 16 by 20 inch print, black and white print, silver gelatin print. And I put it basically on a on a black wall. And then I got this dish, this black dish which I filled with oil, and I lit the picture keeping the light off of the dish. And I got a perfect middle image in the dish of the sixty twenty gelatin print. And that enabled me to move the oil on the surface. So I was able to move the oil across the surface of the dish and that distorted...
the image. And after a while, just with a stick, I could make all-- I could draw all kinds of different images. So that's how this image was done. So once again, it's thinking, preparation, preparation, preparation, concept, you know. The shot is very straightforward, it's just lit with one light, there's not-- it's not special tricky light or any, it's straightforward. So therefore you, with the correct reasoning and preparation, you can create a shot like this. (somber music)
Ratings and Reviews
"Unless you're Mozart"...this course is an invaluable asset. I'm a pro, humanitarian/documentary photographer, & wilderness...and I've learned much from the 40+ sessions here. This is truly a Master Class...next best thing to being with Albert. And although I could watch studio sessions forever, this course offered a very balanced curriculum of technical information, artistic encouragement and guidance, and a open, generous window into the thinking of a gifted artist and photographer, sifted from decades of first class experience. Kudos to all involved. Excellent!
I purchased my first CreativeLive class in 2011 and have continued to purchase many classes over the years. I have learned so much from the many great instructors. This one is not a technical class that will tell you to set your camera at f4, 1/60, ISO 400 and you can get this shot. If you are looking for that, there are many other options. If you have a solid working knowledge of photography, this class is so much more. The way it was filmed is like you are there with him in conversation or in the room with him watching him shoot. To see and understand the how and why he does what he does. Not to take anything away from other classes that have helped to give me a strong understanding of photography, this is my favorite CreativeLive class so far.
Student Work