The business side of things
Albert Watson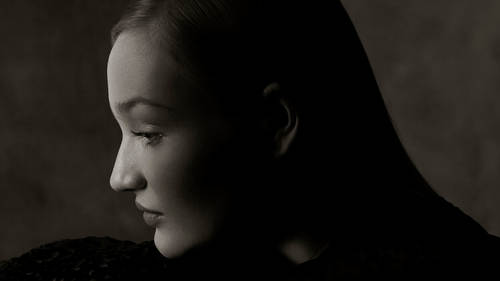 The business side of things
Albert Watson
Lesson Info
53. The business side of things
Learn how Albert runs each aspect of his business. We travel with Albert to one of his exhibitions in Italy where he explains the why and how of the prints on show.
Lesson Info
The business side of things
(rhythmic guitar music) (crowd conversing) So as for the business side of everything the business side is very very important. I'm very very lucky, I have a very good team behind me. My wife is my agent, and has been for really 40 years now. And she's fantastic a lot of what I do would not happen without her. She manages a lot of different aspects that I no longer have to take care of. My son, Aaron, he manages all the galleries and museums and he is also a print fanatic, he's more fanatical even than I am. There is no print that leaves here that he is not looking at and he prepares the final print and the packing aspect of it and so on, very very well. And my prints now are very expensive, and he's always saying to me people are paying a lot of money for these prints they have to be beyond immaculate, you know, beyond perfect. So this is a very important thing, you develop a team around you of people that are really for you, and for what you do and for your printing. So, we addition...
our prints now, they are sold all over the world, we have galleries all over the world. There are galleries from New York, to Stockholm, to Paris, to London, to Berlin, also in the far East as well. So, we have exhibitions now all over the world. I just came back from China where I had a big exhibition there. And I also just came back, which I think you'll see in the series here, from an opening in Paris. We have a very big show planned at Museum Ordenado in Milan. So, the nice thing is when I mention all these shows the nice thing is that that's where the prints end up. They end up there. So they either end up in somebody's private home, or they end up sometimes on an auction block somewhere which is always beyond our control, but it's a very nice thing because the prints end up all over the world. The editions of the prints we do vary from different sizes and what the image is and what our decision... Sometimes the edition's as small as three with two hard as proofs. Sometimes the editions are much bigger. For example 40 is a full size edition for us. That's the most we would ever do of any image. So you really have to make a decision yourself and do a lot of research about how to market your prints, how you put them together, how to use the internet to market yourself and your prints. The images of your print. Probably once you start going in your career you'll suddenly find out that your prints are everywhere. Your images are everywhere. So I don't have an Instagram for example, but if you used my name in Instagram there is 2000 pictures on an Instagram somebody posted so, I didn't do it but... The danger of that is of course, quite a lot of the pictures maybe 100 of them are not even mine, so you have to be very careful with stuff like that. But the marketing aspect and the finish on the prints and the way that you put everything together when you're presenting it to people is of super, super importance. (rhythmic guitar music) So here we are in Carpi which is in the middle of the beautiful countryside of Italy. And we're in an ancient palazzo here, renaissance palazzo. And basically, about six months ago the people who run this museum called me and said that they had found a collection of my 16 inch by 20 inch prints from about 30 years ago. And they found them in boxes here they were in the ownership of a client that I worked for back then called Blumerie. And the prints they said were all in pristine condition and they would like to have an exhibition with them. So, I said of course they belong to the client. So these prints are sometimes a little bit strange for me to look at because they are what you might call raw prints. You put the negative into the enlarger, you make the print you process it, fix it and wash and press it and off it goes to the client. There is no computer, there is no Photoshop, it's a direct and retouched image. So anything that you see that's connected with this exhibition is a raw file you might say, to put it in more modern terms. It's got absolutely...it's untouched. So there is a great beauty to it, I even see one or two spots that should have been spotted in these prints. But that's the way it is, so I quite like it because of that there's an honesty in the prints and a directness. And you might say a lack of polish in the actual print itself. But of course that has a great beauty to it, it has a rawness and a very basic feeling to it that makes the prints look quite important. So just because a print has been overly retouched, overly contrast controlled, overly colored whatever, sometimes that spontaneous image holds up very well in time. So it's a matter... there are many, many, many different aspects of creating beautiful, memorable work, and that can certainly be one of them. You know, rawness, can certainly be one of them. So, of course they show very well in this kind of environment, as a Renaissance palazzo so it's very nice and I was quite shocked when I saw all of them here because I have to say, when I was making the prints 30 years ago I never thought they would end up in a museum. So that's why, when you're doing your own pictures, it's nice to keep all of that in mind, you know. That when you're making pictures, who knows where they might end up. But all of the prints in this exhibition there are 16, 20 silver prints, and I made all of them. So the nice thing is I made all of these prints and I to this day feel very strongly about the photographer really making, really being involved in the production of his own imagery, you know. So I think that that's a very important thing, which I say time and time again. (rhythmic guitar music)
Ratings and Reviews
"Unless you're Mozart"...this course is an invaluable asset. I'm a pro, humanitarian/documentary photographer, & wilderness...and I've learned much from the 40+ sessions here. This is truly a Master Class...next best thing to being with Albert. And although I could watch studio sessions forever, this course offered a very balanced curriculum of technical information, artistic encouragement and guidance, and a open, generous window into the thinking of a gifted artist and photographer, sifted from decades of first class experience. Kudos to all involved. Excellent!
I purchased my first CreativeLive class in 2011 and have continued to purchase many classes over the years. I have learned so much from the many great instructors. This one is not a technical class that will tell you to set your camera at f4, 1/60, ISO 400 and you can get this shot. If you are looking for that, there are many other options. If you have a solid working knowledge of photography, this class is so much more. The way it was filmed is like you are there with him in conversation or in the room with him watching him shoot. To see and understand the how and why he does what he does. Not to take anything away from other classes that have helped to give me a strong understanding of photography, this is my favorite CreativeLive class so far.
Student Work