Picking the best shot
Albert Watson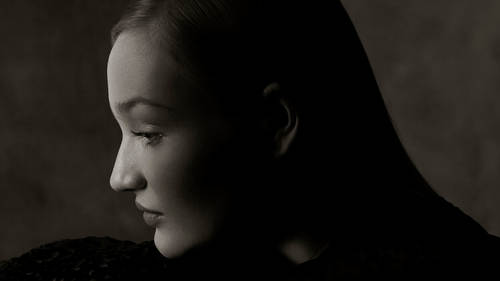 Picking the best shot
Albert Watson
Lesson Info
14. Picking the best shot
Albert discusses and shows you his techniques for selecting the best shot from a shoot.
Lesson Info
Picking the best shot
(melancholy piano music) So the editing process is of course supreme importance. Because you can take 200 shots of one particular image. You've got to find out what's the best choice. I'm doing it in a very straightforward way. I look at the first collection of images, maybe four or five or six that I did. And then I go to the very end of the shoot and I have a look at four or five six at the end. But the important part of the process here is I pick maybe the best one of my first four and best one of my last four. Okay? And I put them side by side. And those are markers that you put up. So basically it becomes a competition between the two images that you have up there. From the beginning of the shoot and the end. And you then begin to analyze as you go through all of the shots, you're looking for shots here that beat these two shots here. So it's a process of, if you do find a shot that beats 'em, then you basically take down the one that beats it and substitute them. So it's a proc...
ess of elimination. But it's very important that you have a marker. Rather than just keep going through stuff. It's important that you have a marker. So for example here. I went through them and I said well this isn't bad here. 'Cause these are raw files here. So you say this isn't bad here. I think this has possibilities. And you check it for sharpness and go in closer and just see what details are in it. And then you basically move it over into Photoshop and then you work on it a little bit. And you end up here. With this shot here. But it's a process of elimination. Now there's another thing that you can do. If it's a very important shoot to you. One thing you can do is you can edit down to your best two or three images from that particular shot. And you can look at them and live with them for a while. Now sometimes you don't have the luxury of that. You say well I'll put it up on Monday. I'll still look at it until Friday. Sometimes you don't have that luxury to do. Very often I'll take three images if it's a very important shoot maybe for a gallery or a museum. And you put them on the wall and you really live with them for a week or two. And you see what you love about them and what you don't love about them. What you feel has permanency. But what I'm looking for, this is a key factor for me. I'm looking for memorability. That the shot is memorable. And is the shot charismatic. Now you can bring in maybe someone else's opinion that you trust. But in the end I'm afraid that the onus is on you to make your selection. Not whether it's your wife or your girlfriend or another photographer friend. I'm afraid it has to eventually fall to you. And it has to be your choice and that you're comfortable with. There shouldn't be oh I quite like that you don't like it. There has to be an absolute decision made by you as a photographer to find the best shot that you took. And it's an important decision. It can take time. But remember one thing. Maybe the importance can be also spontaneous. In other words something that grabs you right away has a value. So it grabs you right away and hopefully the following day it grabs you. And a week later and a month later and so on it still grabs you. It's really a competition to find the best shot. You're in a competition with yourself to find the best shot.
Ratings and Reviews
"Unless you're Mozart"...this course is an invaluable asset. I'm a pro, humanitarian/documentary photographer, & wilderness...and I've learned much from the 40+ sessions here. This is truly a Master Class...next best thing to being with Albert. And although I could watch studio sessions forever, this course offered a very balanced curriculum of technical information, artistic encouragement and guidance, and a open, generous window into the thinking of a gifted artist and photographer, sifted from decades of first class experience. Kudos to all involved. Excellent!
I purchased my first CreativeLive class in 2011 and have continued to purchase many classes over the years. I have learned so much from the many great instructors. This one is not a technical class that will tell you to set your camera at f4, 1/60, ISO 400 and you can get this shot. If you are looking for that, there are many other options. If you have a solid working knowledge of photography, this class is so much more. The way it was filmed is like you are there with him in conversation or in the room with him watching him shoot. To see and understand the how and why he does what he does. Not to take anything away from other classes that have helped to give me a strong understanding of photography, this is my favorite CreativeLive class so far.
Student Work