Shooting album covers
Albert Watson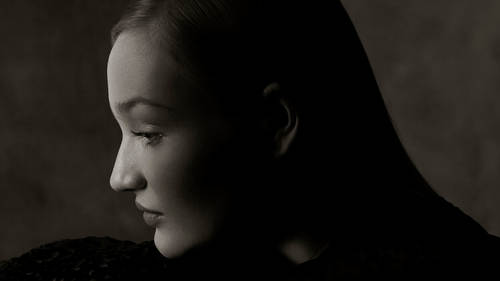 Shooting album covers
Albert Watson
Lesson Info
30. Shooting album covers
This lesson we go behind the scenes of a shoot with musician Sade. Albert reveals how he produced her beautiful Love Deluxe album cover, and how important it is to make your subject feel comfortable on set.
Lesson Info
Shooting album covers
(gentle music) I was doing a series of shots for Sade. I'd already shot a music video of hers for her upcoming album. And I was in the studio, photographing her for the album. I had done a lot of shots of her. And she's quite conservative, Sade. Very fabulous person, wonderful person to photograph. Beautiful and just charismatic. So, one of the few people I've photographed that really lives up to what you think she might be. And I had, after photographing her for several hours, I had said to her, "You know, I think I could do a very nice kind of semi-nude shot of you." "Oh", she said, "I'd never do any nude things." She said, "I always think it's a bit not me." And I said, "Funny, you know, "because I always think with your singing "that it sounds like you're singing in the nude." So of course we were laughing at that. And I said, "Why don't we do it?" I said, "The shot's for you, anyway. "If you don't like it, you can throw it out "and I won't use it for anything "unless I get your ...
permission. "So, why don't you do it?" And she said, "okay." And then, this case, which I've done before a few times, I decided to spray her with a gold spray, a metallic spray, shoot it in black and white and reintroduce it. And as I said at another time, a gold on the body can sometimes look not great. It can be okay, but it can also look strange. So, I went ahead and did it solely as black and white. It was before digital. And I did the shot. Strobe lighting in the studio against white, and surrounded by a lot of black, just to give it some, you know, dark light energy. And she looked at it, and said, "Well, it's beautiful, "but we would never use it." And I said, "Okay, that's fine." So she left to go into the makeup room, and her manager came over immediately with the rest of the band and said, "Absolutely, that will be the cover." They said, "No question that that'll be the cover. "She looks beautiful, wonderful, and that'll be the cover." And I said, "Well, of course you can sort that out with her," and of course, they did, and it ended up being the cover. So it was a beautiful shot, and eventually, she liked it, but she's quite shy, and doesn't really like any kind of feeling that she's promoting herself as an object or something like that. But of course she's a great beauty, so I was always happy to get that shot. (mellow music)
Ratings and Reviews
"Unless you're Mozart"...this course is an invaluable asset. I'm a pro, humanitarian/documentary photographer, & wilderness...and I've learned much from the 40+ sessions here. This is truly a Master Class...next best thing to being with Albert. And although I could watch studio sessions forever, this course offered a very balanced curriculum of technical information, artistic encouragement and guidance, and a open, generous window into the thinking of a gifted artist and photographer, sifted from decades of first class experience. Kudos to all involved. Excellent!
I purchased my first CreativeLive class in 2011 and have continued to purchase many classes over the years. I have learned so much from the many great instructors. This one is not a technical class that will tell you to set your camera at f4, 1/60, ISO 400 and you can get this shot. If you are looking for that, there are many other options. If you have a solid working knowledge of photography, this class is so much more. The way it was filmed is like you are there with him in conversation or in the room with him watching him shoot. To see and understand the how and why he does what he does. Not to take anything away from other classes that have helped to give me a strong understanding of photography, this is my favorite CreativeLive class so far.
Student Work